Goodyear Assurance Maxlife review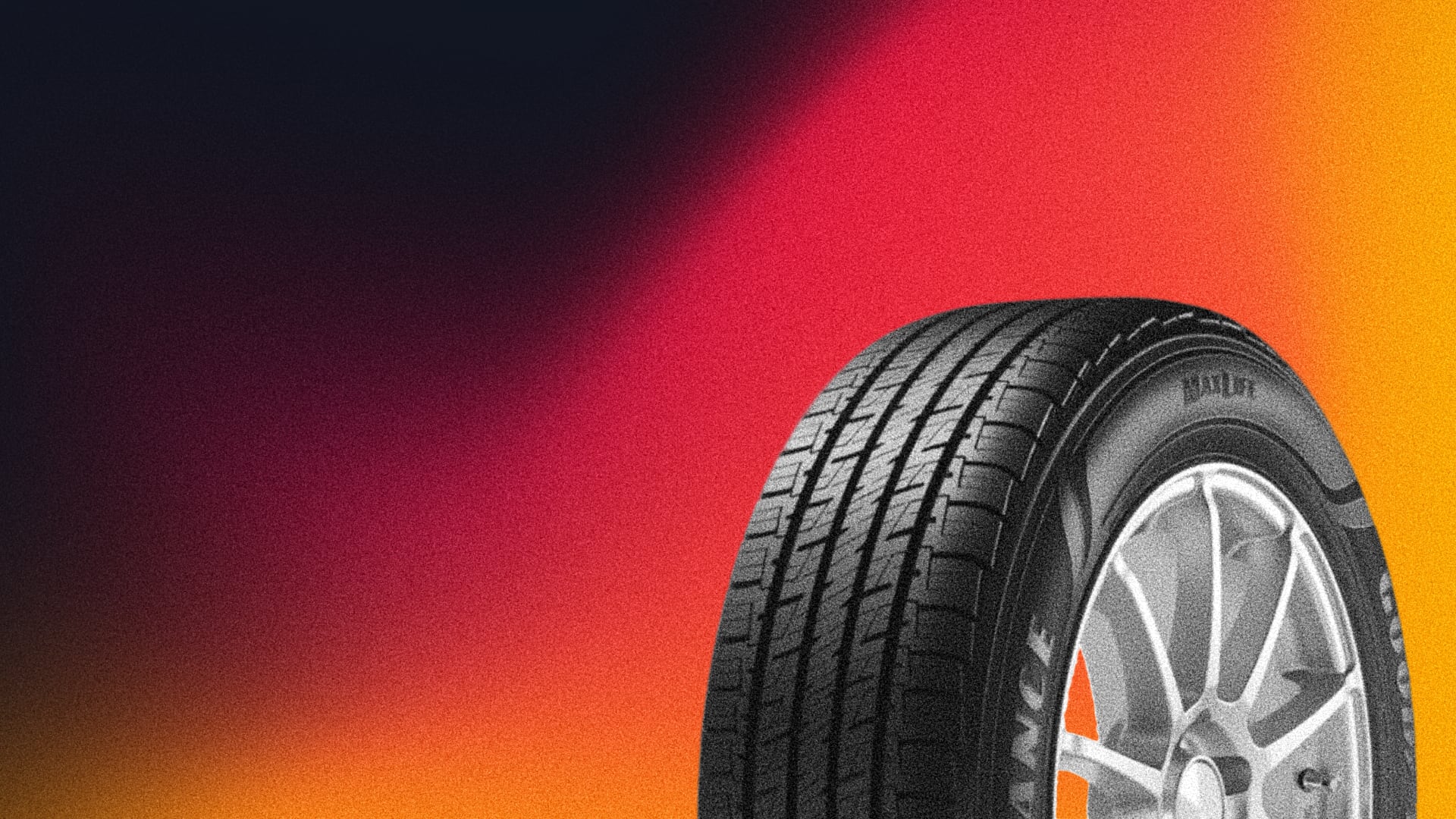 REREV may receive a commission for purchases made through links on our site. Learn more.
If you are looking for an all-season tire that will get you going that extra mile, you've come to the right place! This Goodyear Assurance Maxlife review will assure you of the tire quality through the categories tested by our team.
Goodyear states that it should last about 30% longer than the competition among all-season tires. We've tackled the statement regarding the tread life, along with other items that might catch your attention, like traction performance and driving comfort. So, let's take a look at it!
Recommended
Goodyear Assurance Maxlife
Changing tires is a bothersome feat and going with a set of Goodyear Assurance Maxlife can save you the trouble with 30% longer treadlife than the closest competitor, and great overall traction, even in a light snow.
Purchases made through links on our site may earn us a commission.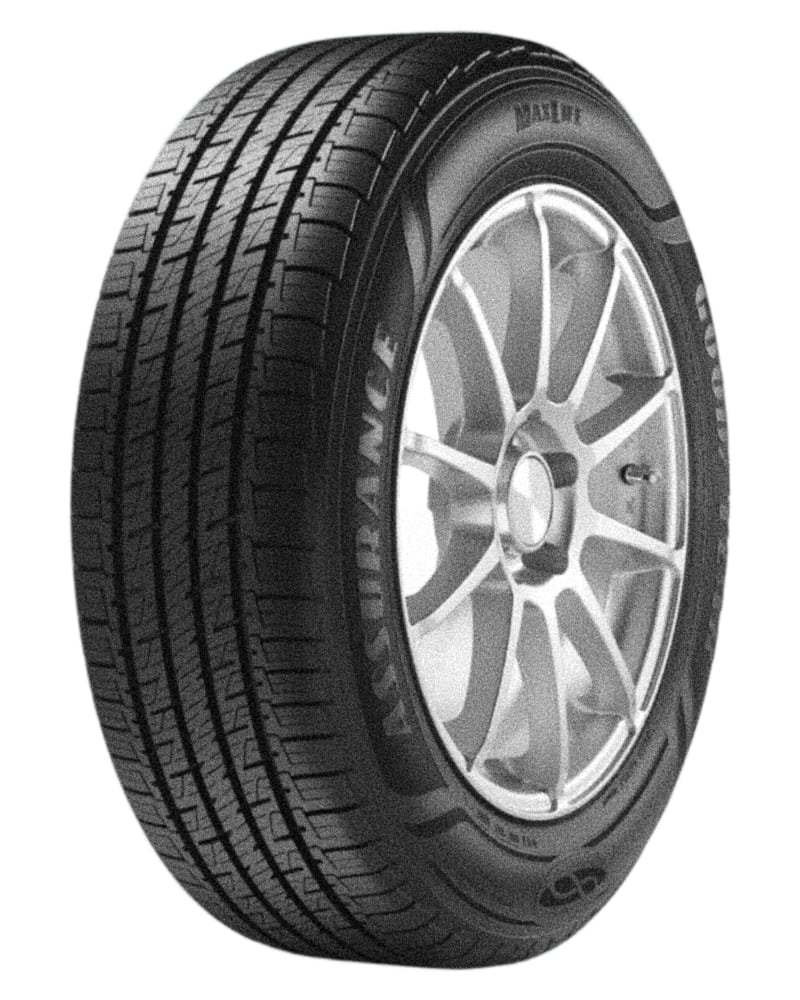 Key technologies and features
We can't stress the importance of the tread pattern for all-season tires enough. It's crucial for the wet traction, and also to make your tires last a while longer, which are the two main categories of interest for you as the end-user.
Luckily, Goodyear thought of that and made these tires great for wet traction and extended the average lifespan with the interesting tread layout. Let's take a look at the features that make these tires an attractive option:
4 wide circumferential grooves
Multiple biting edges
Built-in wear gauges
Stiff center rib for higher stability
You can see that the tire is carefully designed for higher wet road traction with these large circumferential grooves. A total of 4 grooves spreading across the tire are there to increase the traction on wet roads and act as liquid outlets.
Now, back to the Goodyear Assurance Maxlife treads – the grooves, tread voids, and biting edges all act together to prevent water retention, and boost the traction in all weather conditions. The tires also have a stiff center rib, which helps reduce the noise and vibrations as you pass over the bumps.
It also improves the stability, since the ground support is focused on the toughest part of the tire. Last but not least important is the built-in wear gauge system. You can use these indicators to see how worn the tires are on time and act with a timely replacement.
Safety features
Discussing the safety details of Goodyear Assurance Maxlife tires is essential so you can form an opinion on whether they are worth buying. There's no better way to start than discussing the hydroplaning potential.
This is a dangerous scenario where the car will lose its grip on the road due to a wet and slippery surface. Goodyear is well aware of this problem, so they implemented 4 wide circumferential grooves across the tire treads.
These grooves help take out the water that enters the tire treads, therefore improving the wet traction and eliminating the mentioned scenario. Because of this, the water won't stick for long inside the tire, and the grooves have major aid from the sipes and the biting edges. The biting edges are particularly important in the goal of removing hydroplaning potential. They are spread all over the treads on these tires, so you can rest assured in the safety of the Assurance Maxlife tire set.
Speed ratings
Speed rating might be especially relevant for you in dry conditions, and since these are all-season tires, it's not an aspect that you should overlook. The speed rating indicates the highest speed you can roll the tires at without having any control and handling issues.
It's, therefore, a good thing that Goodyear Assurance Maxlife tires come with two optional speed ratings. You can opt-in for the "H" speed rating that gives you complete control up to speeds of 130mph. There's also the option to go for a "V" speed rating that lets you drive with speeds up to 149mp without any sliding or traction issues. Who said that all-season tires like these can't offer proper sports driving fun?
Treadwear and durability
What you'll certainly like about these tires is their tread life. As the name suggests, the Assurance Maxlife come with one of the best treadwear ratings in the category, making them last for at least 85,000 miles!
Having in mind that most average drivers pass around 14,000 miles per year, these tires should offer at least 5 or 6 years of usage. Along with the impressive Goodyear warranty on miles, choosing the Goodyear Assurance Maxlife tires makes a long-lasting option.
Maintenance indicators
A tread wear indicator is a mark on the tire's sidewall, groove, or tread that designates the optimal moment where you should change the tire. It's also one of the main highlights of the Assurance Maxlife tire set, as these tires come with built-in wear gauges.
You can find them on the tread pattern itself, with clearly visible markings – 8, 6, 4, and 2. These mark the tread depth remaining, with the first representing that you have 8/32 inches of tread left.
Once it reaches mark 6, you'll have 40% of tread life remaining, or 6/32 inches of tread left. When it reaches 2, it's time to replace the tire as you've entered the final 2/32 inches of tread.
Traction performance
So far, we've put some of the tire's most beneficial features to test, but now's the time to take a look into the traction performance. It designates how well the tire grips on different surface conditions, and we'll start with the most important one for all-season tires – wet performance.
Wet traction of Goodyear Assurance Maxlife
Wet performance is the main highlight of the traction that these tires provide. A firm grip on the wet surface is ensured through the grooves, voids, and biting edges that make a compelling combination of wet traction elements.
The result is superb cornering and handling with extremely short braking distances on the wet road. You won't feel any sliding and chances of hydroplaning are slim to none. Not even driving at higher speeds will result in losing control over your vehicle with Assurance Maxlife mounted on.
Dry traction performance
As you can guess from the speed rating, driving with these tires on the highway can be a surprisingly sporty experience. If you enjoy stepping on the gas within the limits, the handling and cornering will be just fine.
The steering response is a bit lower, however. It's still comfortable and stable driving due to the stiff center rib. Overall, the circumferential grooves somewhat lower the dry performance as there's less rubber surface on the ground, but nothing that would drastically affect your everyday driving.
Snow traction performance
When compared to wet traction performance, the snow traction isn't on the best level. Still, you should get the regular traction response with these tires, driving on slightly snowy roads. Deeper snow might cause you a problem, so you shouldn't risk it by getting off the road in case it snows.
A pleasant revelation is that these tires act splendidly in terms of ice traction, which is a bit better than snow traction. Overall, the Goodyear Assurance Maxlife tires offer safe and stable snow driving, for as long as you stay on the road.
Off-road traction performance
Taking these tires off the road won't give you the exact all-terrain tire performance. Moreover, you are likely to get stuck in the deep mud and rocky terrains, even with the tire sizes that fit SUVs.
So, it's best to stick with on-road driving and use these tires for what they were intended – all-weather driving.
Noise and comfort
When it comes to driving noise, you shouldn't expect the best possible results from Goodyear Assurance Maxlife as we'd rate it as a moderately-quiet tire. The sound isolation is not the best in its class, but it's also not a loud ride with them mounted.
Thanks to the stiff center rib, the bumps are absorbed by the central part of the tire, so you shouldn't feel any vibrations while driving. Still, it's possible that you'll get some more noise when compared to Michelin competitors with PIANO noise isolation.
Competitors and alternatives
There are just a few competitors that you can consider along with these tires, as they do provide the best tread wear lasting in the class, as well as considerable wet traction. So, here are the only alternative options to Goodyear Assurance Maxlife tires:
Michelin Defender
BFGoodrich Advantage Control
Price range
The price range for these tires can drastically vary since they thankfully come in various sizes. From passenger car tires to SUV tires, you can find them in sizes ranging from 16″ to 20″, with a starting price of around $115 per tire.
You can expect to pay up to $220 for larger tires with higher load capacity and a "V" speed rating. Still, that doesn't mean that you can't make use of the rebates and discounts to get by at a more convenient price!
Warranty
You can rest assured with the Goodyear Assurance Maxlife tires as the brand gives you a warranty on 85,000 miles. It's an impressive range and is even slightly above the upper limit in the industry, making these tires definitely worth it.
Also, you will get a 30-day guarantee for the test period, and if you are not satisfied, you can return them and get a new set in the same price range.
Our take
Ultimately, these tires are one of the top choices when it comes to all-season touring tires. They give you a sense of reliability with a solid center rib and impressive wet traction that even acts considerably on icy surfaces.
While you won't be able to take them for an off-road test, they do the job of what they were meant for, and that's a comfortable and high-grip all-season drive.
REREV may receive a commission for purchases made through links on our site. Learn more.