Bridgestone DriveGuard review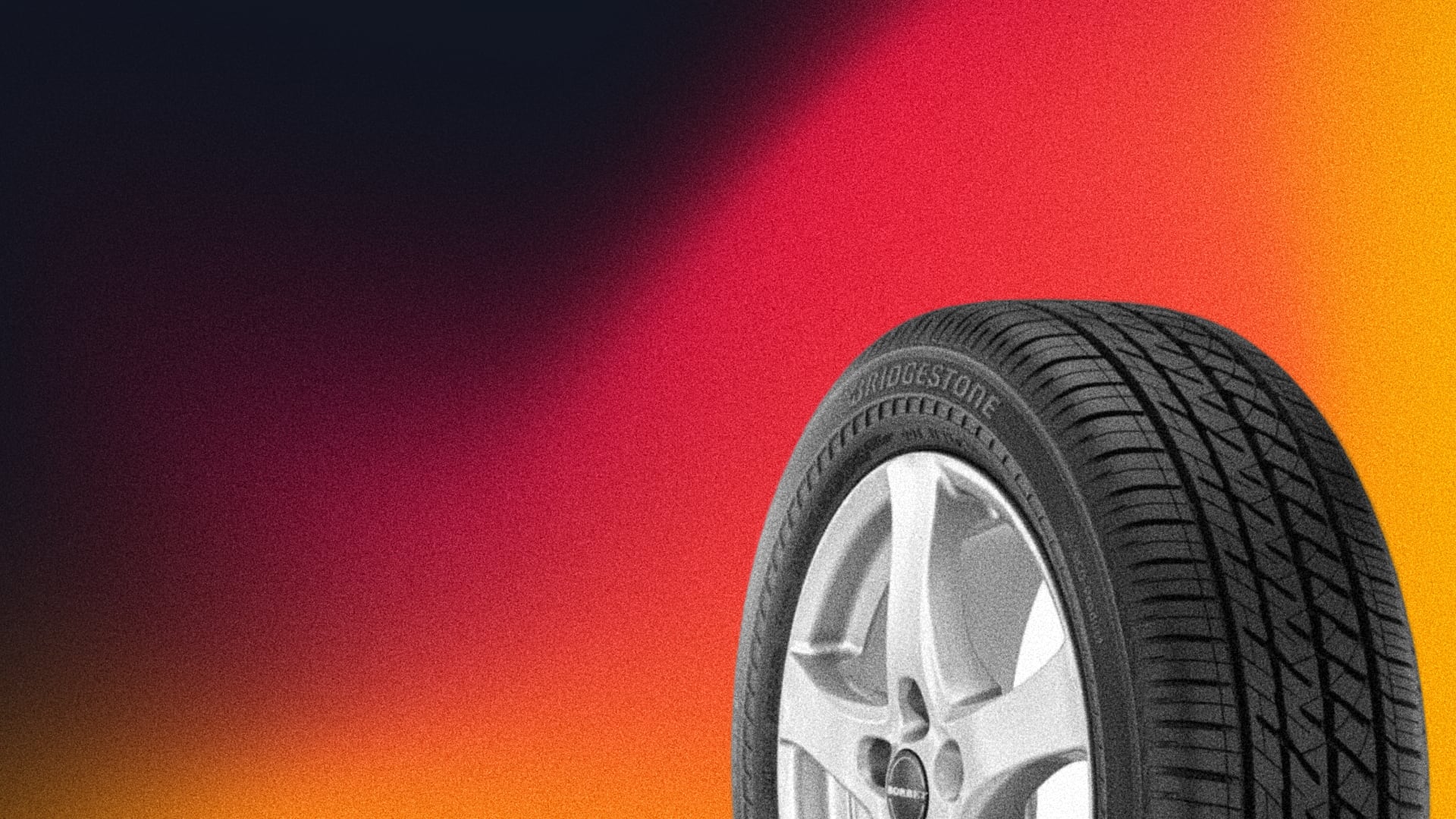 REREV may receive a commission for purchases made through links on our site. Learn more.
The idea of getting stranded in the middle of nowhere has never sounded pleasurable to drivers or anyone in particular. Bridgestone put this into consideration when designing the Bridgestone DriveGuard. It incorporated some of its most innovative technology into the design of the multi road specialist. What are we talking about? We're talking about the impressive capabilities of the Bridgestone DriveGuard. What is the Bridgestone DriveGuard?
The Bridgestone DriveGuard is an all-season touring tire designed to go the extra mile, literally speaking. It features Bridgestone's RunFlat technology that ensures drivers get to their destination with no setbacks. In our Bridgestone DriveGuard review, we will delve deeper into these aspects and more.
Also, the tire is designed to deliver superb performance in the areas of wet traction, dry grip and ride comfort. Comfort is an important aspect of touring tires and the Bridgestone DriveGuard offers it without holding anything back.
Bridgestone designed the DriveGuard for drivers of sedans, coupes and you average compact car. The list pretty much covers a wide range of vehicles so drivers do not need to worry because the Bridgestone DriveGuard is a perfect match for their cars. Let's take a look at what the Bridgestone DriveGuard offers.
Recommended
Bridgestone DriveGuard
The premium all-season Bridgestone tire, DriveGuard, stands out from the bunch due to the quiet and refined ride it offers in all weather conditions and improved durability with the run flat technology that ensures you are never left out on the road with a flat tire.
Purchases made through links on our site may earn us a commission.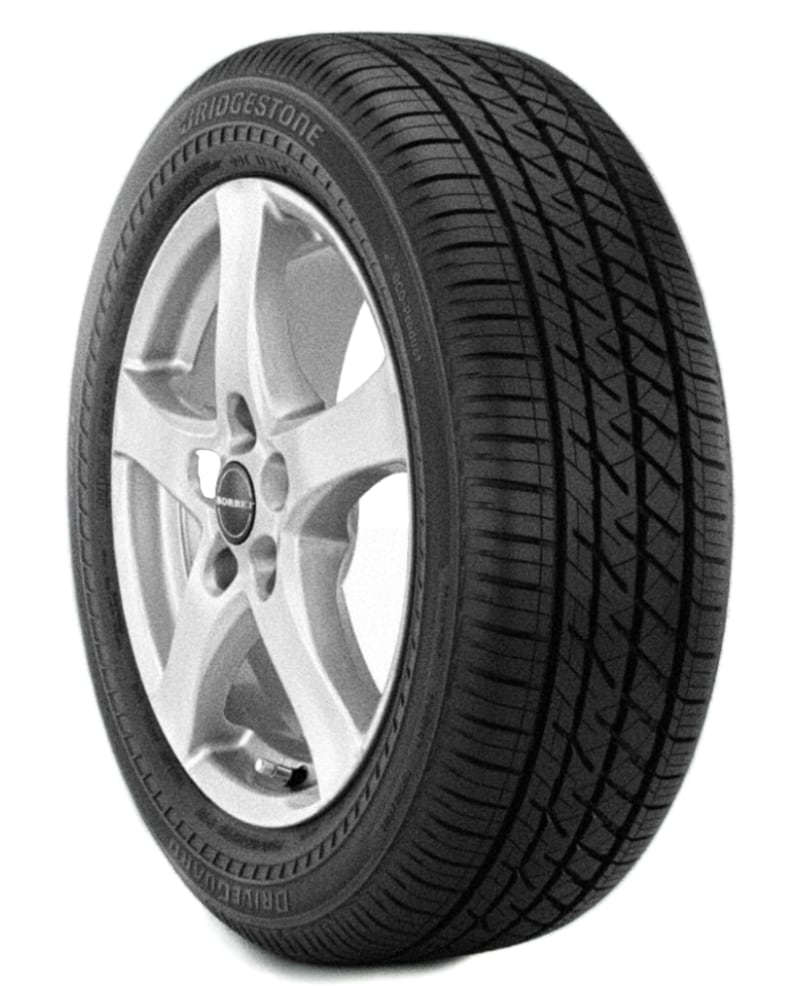 Key technologies
As earlier said, Bridgestone held nothing back in delivering a tire that ensures driver satisfaction. The Bridgestone DriveGuard flaunts some highly efficient technologies that Bridgestone has to offer. Highlighting some technologies integrated into the tire's ddesign we have;
RunFlat Technology: The RunFlat Technology present in the Bridgestone DriveGuard is designed to keep drivers on the move even after a tire puncture. Its compound components and tread structure make it unstoppable when punctured by a sharp object. The technology offers drivers the advantage of driving up to 50 miles at 50 mph even after loss of air pressure.
Hydro Track Technology: Bridgestone's DriveGuard just like the Turanza QuietTrack is equipped with the Hydro Track Technology. This technology utilizes the four circumferential full depth grooves and open shoulder slots to expel water from beneath the tire and thereby resist hydroplaning.
Nano-Pro Tech: The Nano-Pro Tech is Bridgestone's material design technology integrated in the DriveGuard's engineering. It helps in improving fuel efficiency by dispersing silica in rubber. The Nano-Pro Tech present in the Bridgestone DriveGuard's sidewall features an advanced Cooling Fin design that compliments the RunFlat Technology by redistributing heat generated by the tire after a puncture and in cases of high torque.
Safety features
The Bridgestone DriveGuard possesses a comfortable level of safety features for both the driver and the tire. For the driver, the Hydro-Track Technology which features the four large circumferential grooves and open shoulder slots aid in expelling water from under the tires. Without the Hydro-Track Technology, the Bridgestone DriveGuard's wet grip is compromised and this gives room for hydroplaning which can cause the vehicle to crash.
For the tires, the Nano-Pro Tech aids in wear resistance. Also, the tire is deigned with ply polyester casing and two wide steel belts that make it resilient against rough terrains.
Speed ratings
Some drivers are entirely oblivious of the speed rating of their tires and this causes them to mismanage them. So, what is a tire's speed rating?
A tire's speed rating is the optimal speed a tire can maintain over time without malfunctioning. The Bridgestone DriveGuard has T, H, V and W speed ratings. This is a plus as different drivers have different speed preferences. The T-rated tires reach up to 118 mph, H-rated tires achieve 130 mph, V-rated tires can cruise at 149 mph and the W-rated tires have a max speed of 168 mph.
Treadwear and durability
The importance of treadwear in tires cannot be overlooked as it is an essential aspect of a tire's performance. The Bridgestone DriveGuard excels in treadwear. It is designed with an optimized contact patch which helps in even weight distribution around the tires which promote even wear and longevity. Also, the Bridgestone DriveGuard has a 500 UTQG (uniform tire quality grading) rating. Its 500 UTQG rating means it wears slower than tires with lower UTQG ratings. Note that UTQG ratings range from 100 to 1000 making the Bridgestone DriveGuard's rating average.
In addition, Bridgestone offers the DriveGuard with a 60,000 mile limited warranty for the H, T, and V-rated tires while the W-rated tire has a 50,000 mile limited warranty. In essence, a tire's treadwear warranty is dependent on its speed rating.
Maintenance indicators
Tires wear and require replacement. In order to spot when tires need to be replaced, maintenance indicators are put on the tire. The Bridgestone DriveGuard does not have a maintenance indicator but uses the industry-standard TWI (Tread Wear Indicator).
The TWIs are spaced evenly through the main grooves in the tire tread. A tire requires replacement once the the remaining tread depth is close to or at 2/32 inches. It is important to note that tires with 2/32 inch tread depth left are no longer suitable for road use as they have lost a lot of traction. Average tires have a tread depth between 10/32 and 11/32. The Bridgestone DriveGuard has a 11/32 inch tread depth so drivers have a long time before they opt food a tire change.
Traction performance
The Bridgestone DriveGuard is adequately equipped to deliver excellent traction in various road and weather conditions. As an all season tire, it uses compounds that ensure a firm grip on multiple road conditions. Highlighting how the Bridgestone DriveGuard performs on wet, dry and snow/wintry roads we have;
Wet traction
The Bridgestone DriveGuard is equipped with silica and special rubber polymers that boost handling in wet conditions. Also, the tire's asymmetrical tread pattern which encompasses the grooves and sipes, further helps in water expulsion.
Dry traction
The tire's optimized contact patch helps deliver a firm grip on the road surface and this improves its dry traction. With the tight contact with the road surface, handling and cornering are improved in dry conditions.
Snow traction
Note that the Bridgestone DriveGuard is not a winter tire. However, the tire is well suited for light snow conditions. It possesses extra biting edges that give it an edge over thin ice. Also, the tread pattern ensures a firm grip on road in snow conditions.
Noise and comfort
Comfort is a phenomenal aspect that comes with touring tires and the Bridgestone DriveGuard does not fail to deliver on its part. Its tread components assist in delivering a comfortable ride by stabilizing grip and improving handling. Although, RunFlat tires are not particularly vibration absorbent, the Bridgestone DriveGuard feels comfortable to ride on. Also, the tire pattern helps in delivering reduced noise to ensure driver comfort.
Competitors and alternatives
The Bridgestone DriveGuarrd delivers exceptional performance and thus there are only a few other tires that can match up with its quality. Tires that compete closely with it are Pirelli's Cinturato P7 and the Michelin Defender. These tires offer similar all season and touring qualities that make them easily comparable with the Bridgestone DriveGuard. The Michelin Defender offers an ultimate ride, long tread life and comfort while the Pirelli Cinturato P7 offers safety and comfort. The Bridgestone DriveGuard however performs exceptionally.
Price range
Although the Bridgestone DriveGuard has its price on the high side ranging from $142 to $286 depending on the tire size, its impressive performance qualities makes it worth the price. In comparison to its competitors, the Bridgestone DriveGuard's price is on level terms. The Bridgstone DriveGuard is available in 6 rim sizes and 51 tire sizes.
Warranty
Bridgestone offers warranties for the DriveGuard to include;
A Limited Mileage Warranty which comes in place if an eligible tire wears evenly across the tread down to the tread wear indicators 2/32 inch during its stated warranted mileage. The tire will be replaced with an equivalent new Bridgestone, Firestone or Associated Brands tire. Although the Bridgestone DriveGuard last up to 50,000 to 60,000 miles.
Bridgestone also offers a 90-day Buy and Try warranty for the DriveGuard. Drivers are given the privilege of purchasing a Bridgestone DriveGuard tire and trying it for a period of 90 days and if they do not like its performance, they can return it and get their cash back.
The Platinum Pact Limited Warranty which covers all eligible Bridgestone brand passenger and light truck tires except winter, and temporary use spare tires. A tire covered by the Platinum Pact Limited Warranty will be replaced with an equivalent new Bridgestone, Firestone or Associated Brands tire either free of charge or for a prorated amount if the tire becomes unusable for any reason within the manufacturer's control.
Compatible cars
The Bridgestone DriveGuard suits a variety of cars to include;
Mercedes Benz E320
Hyundai Genesis
BMW 330i
BMW 135i
Hyundai Sonata
BMW 530i
Honda Civic
Toyota Prius
Honda Insight
Toyota Camry
Honda CR-V, etc.
Our take
One would find few tires that match the superb qualities of the Bridgestone DriveGuard hence we regard it as a decent option for drivers hoping to go the extra mile.
REREV may receive a commission for purchases made through links on our site. Learn more.