When browsing the best tire manufacturers in the world, it's impossible to overlook Bridgestone. The Japanese giant is officially the largest tire brand worldwide, followed by Michelin and Goodyear. More importantly, it's one of the go-to brands for US consumers, since Bridgestone Americas was founded with tire testing grounds in Texas to satisfy the needs of domestic drivers.
If you are in doubt about choosing between Bridgestone tires and products from other brands, our Bridgestone tires review will shed some light on the quality and benefits that this brand has to offer!
History and overview of Bridgestone tires
Bridgestone made its first steps in the tire industry back in 1931, and the company merged with Firestone Tire & Rubber Company in 1988. The brand quickly gained a superb reputation in the tire-making world, due to its efforts in developing even formula-racing tires.
They developed racing tires for Formula 2, Formula 3, and Ford Formula, division. After acquiring Firestone, the brand kept spreading on US soil with headquarters in Nashville, Tennessee for the American market. It's said that the brand has over 55,000 employees in the US and the Americas alone, making it one of the largest worldwide tire brands.
The main headquarters of the brand is located in Tokyo, Japan, with over 180 facility locations worldwide spread across 24 countries. So, you can see how they made their presence known in the field and became one of the leading tire brands for the US market.
Key takeaways
You can summarize the main features of Bridgestone tires in one sentence – they are long-lasting, feature impressive warranty packages, and are made with an eco-friendly design. Regardless of your vehicle type, Bridgestone truly has it all, and the tires are made from innovative compound materials. Here are some key takeaways of the tires they make at a glance:
Increased safety with Run-Flat technology – Bridgestone cares for your safety in case of a tread puncture or tire damage by letting you drive about 50 miles at speeds up to 50 mph with Run-Flat tires, to let you reach a safe destination for changing the tire.
Better fuel economy – With the NanoPro-Tech feature, the compound of Bridgestone tires reduces rolling resistance on a molecular level, which gives you optimized traction performance and better fuel economy
Eco-friendly and durable compounds – Tires in the Techsyn lineup are made from eco-friendly materials that should to give you an increased tread life with at least 30% more miles, along with lowering pollution.
All-around warranty deals – With Bridgestone tires, you'll enjoy peace of mind while driving – the warranty packages include treadwear warranty, road assistance, and a 90-day "Buy & Try" guarantee that gives you the chance to get a refund and switch the tires for another set after the trial period!
Where are Bridgestone tires made?
Bridgestone tires are made in Japan and US for the most part and the main production facility is in Japan as the brand never walked away from its tradition and build quality. However, you don't have to worry if you are into American-made tires as the brand scattered 14 tire production facilities across the US.
Some of the largest US facilities are located in Iowa and Arkansas, while their testing ground is in Texas. So, US drivers only get the best that the brand has to offer in terms of domestic production and testing.
Who makes Bridgestone tires?
As a driver, you'll be pleased to hear that the brand produces its tires since tire manufacturers that are operated by larger brands usually feature lower build quality than the main brand.
You might be used to complex tire brand relations and the matter of who owns who. Luckily, all the Bridgestone tires are made in-house, so you do not need to worry about the quality. The tread materials are also produced in collaboration with Firestone Tire & Rubber Company in a joint effort to create innovative and long-lasting tread compounds.
Are Bridgestone tires any good?
One of the best things about Bridgestone tires is the variety of different types of tires that the brand manufactures. From genuine truck tires to winter tires, grand touring all-season tires, and high-performance tires, you'll surely find a perfect fit for your type of vehicle.
The overall quality is at the top of the pyramid, as the brand gave its best to create most of the tires in a way that provides a refined and quiet ride, with impressive traction performance depending on the purpose. The treadwear ratings are in the range of UTQG 500 to UTQG 600 on average, which means that the tires should last 5 to 6 times longer than low-quality tires used in the comparison.
Best Bridgestone tires by car type
Alenza AS Ultra
Performance Touring All-Season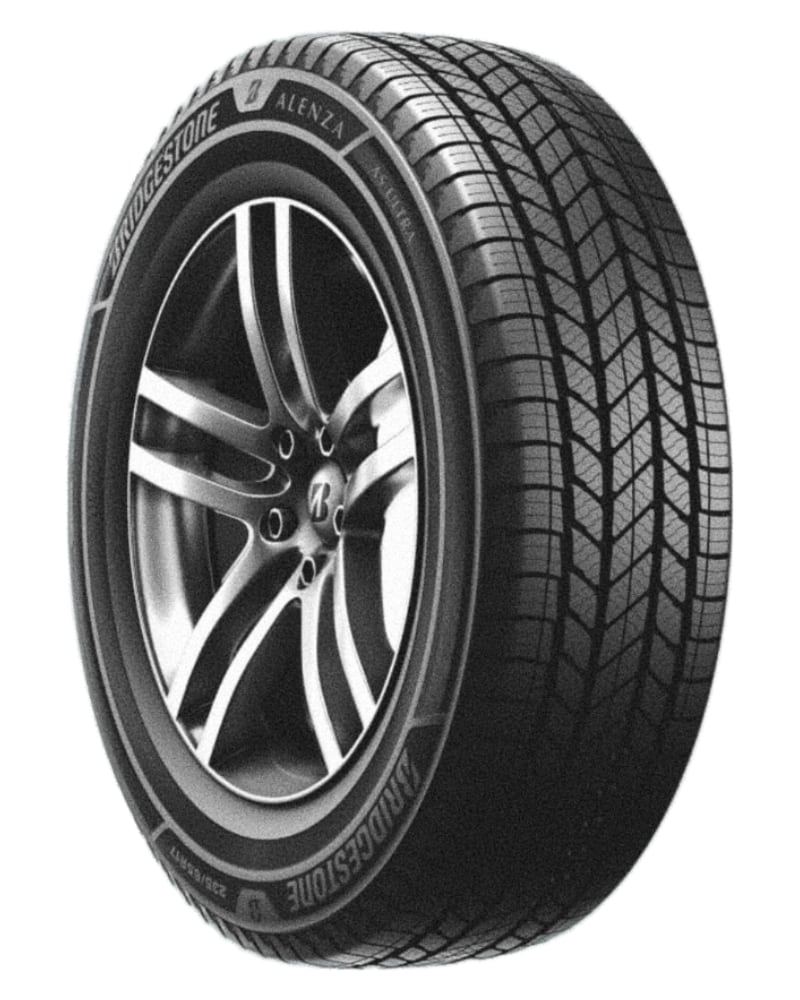 Treadwear
Traction
Temperature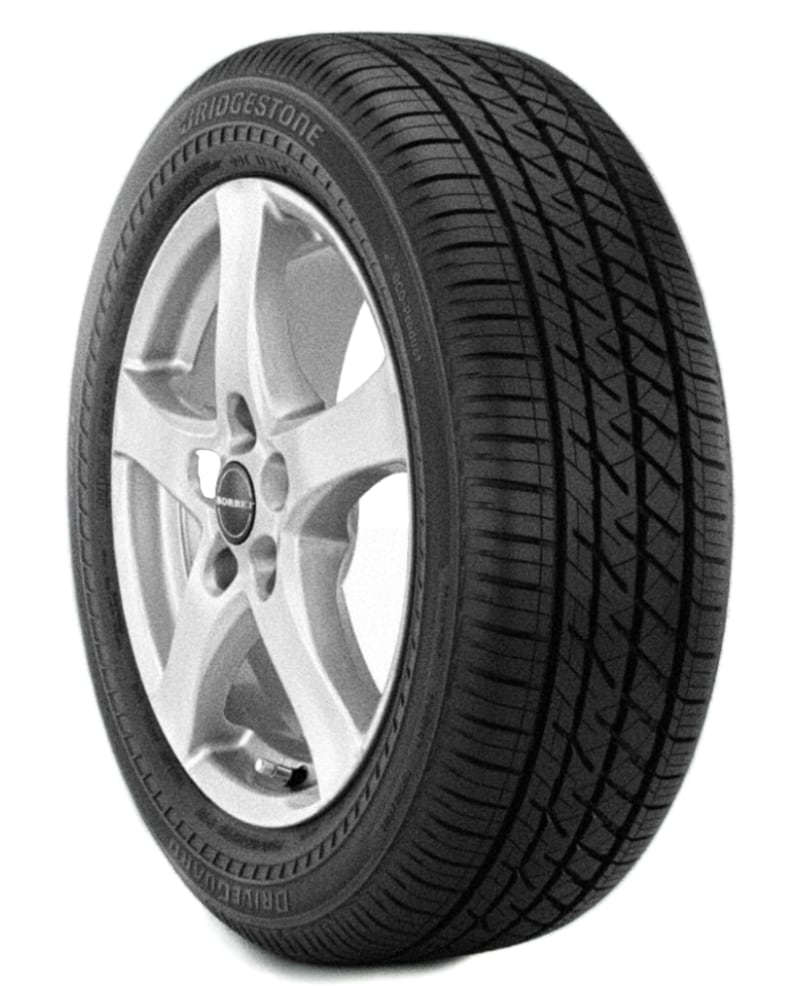 Treadwear
Traction
Temperature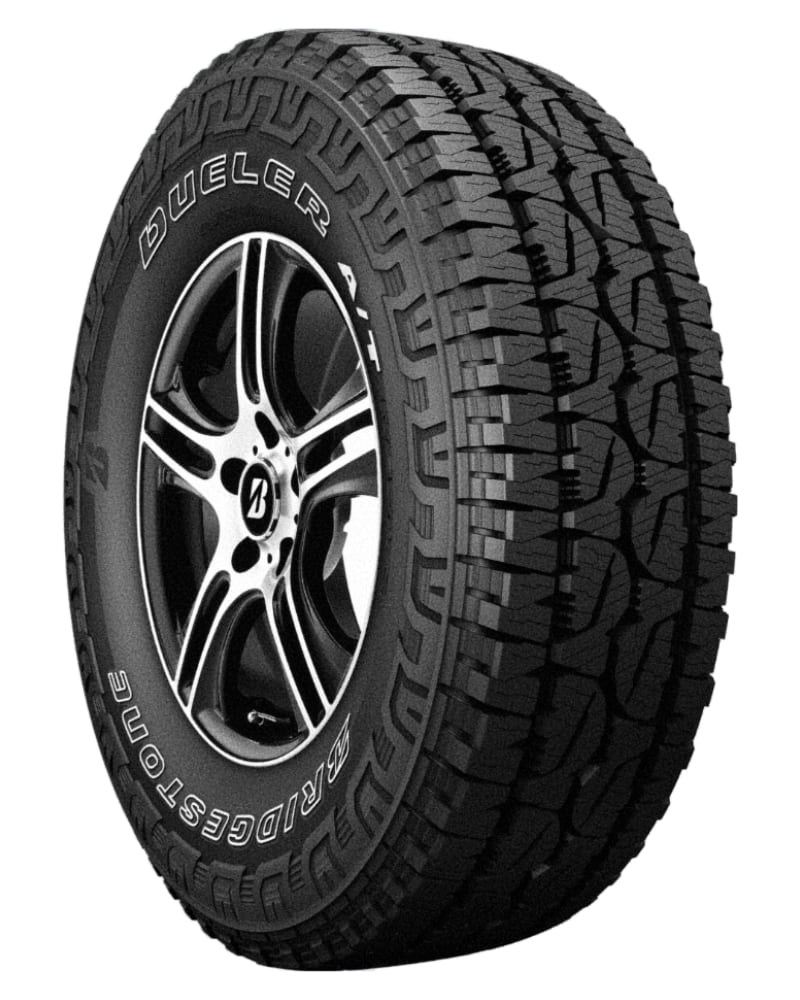 Treadwear
Traction
Temperature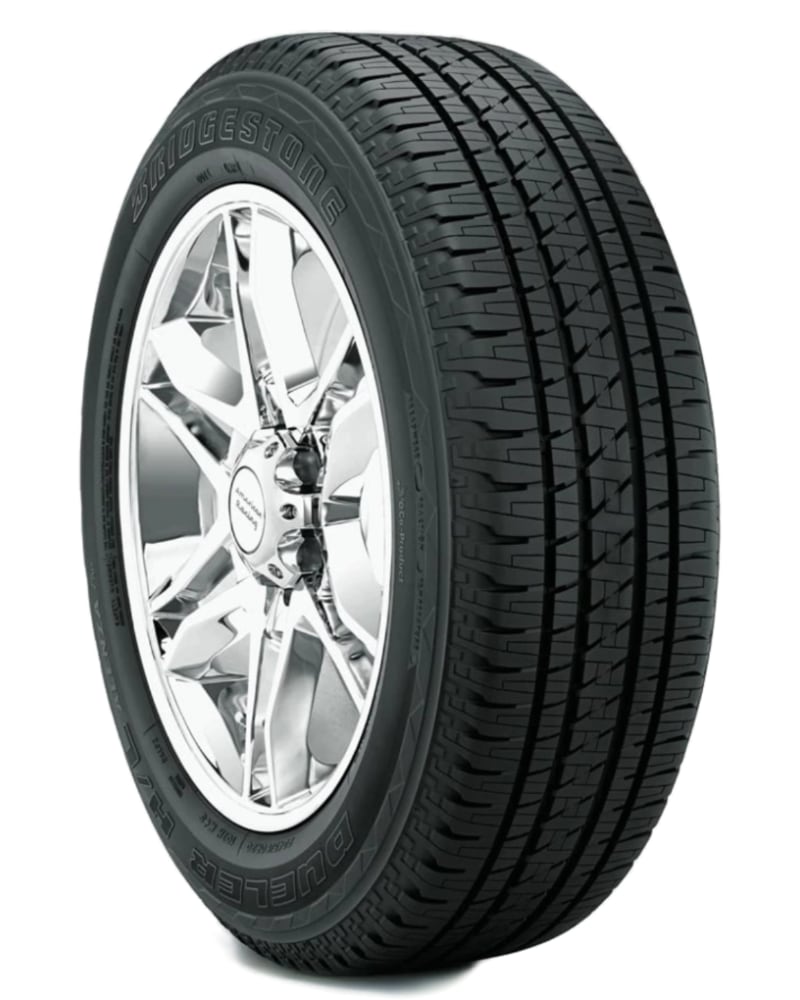 Treadwear
Traction
Temperature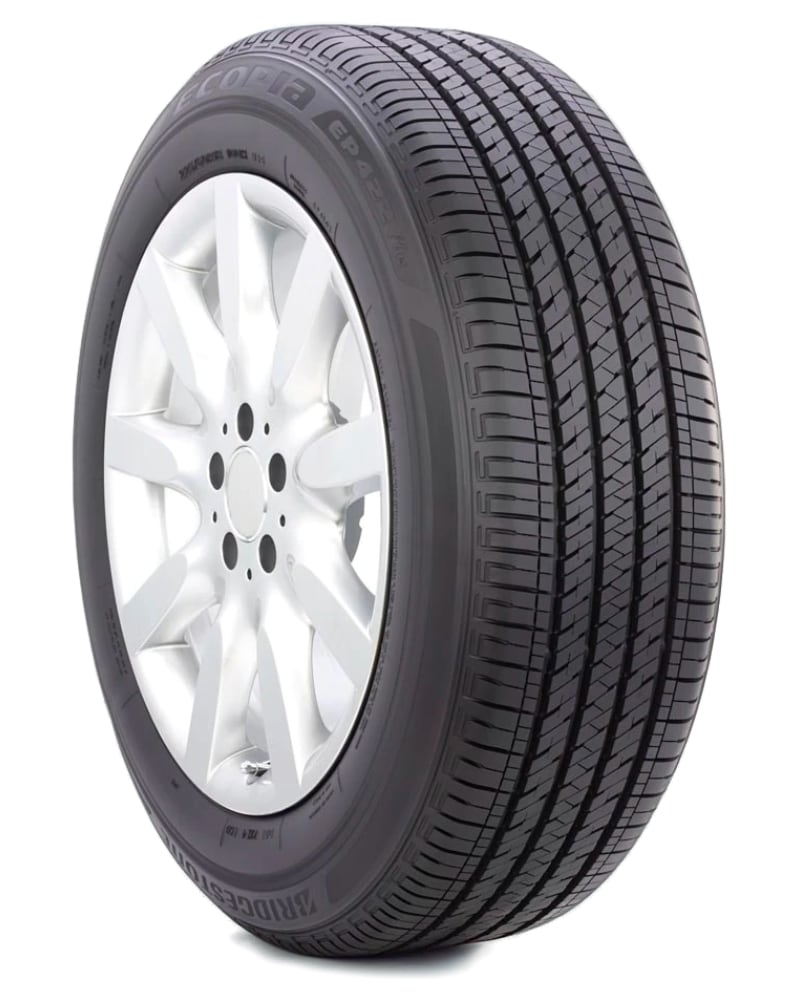 Treadwear
Traction
Temperature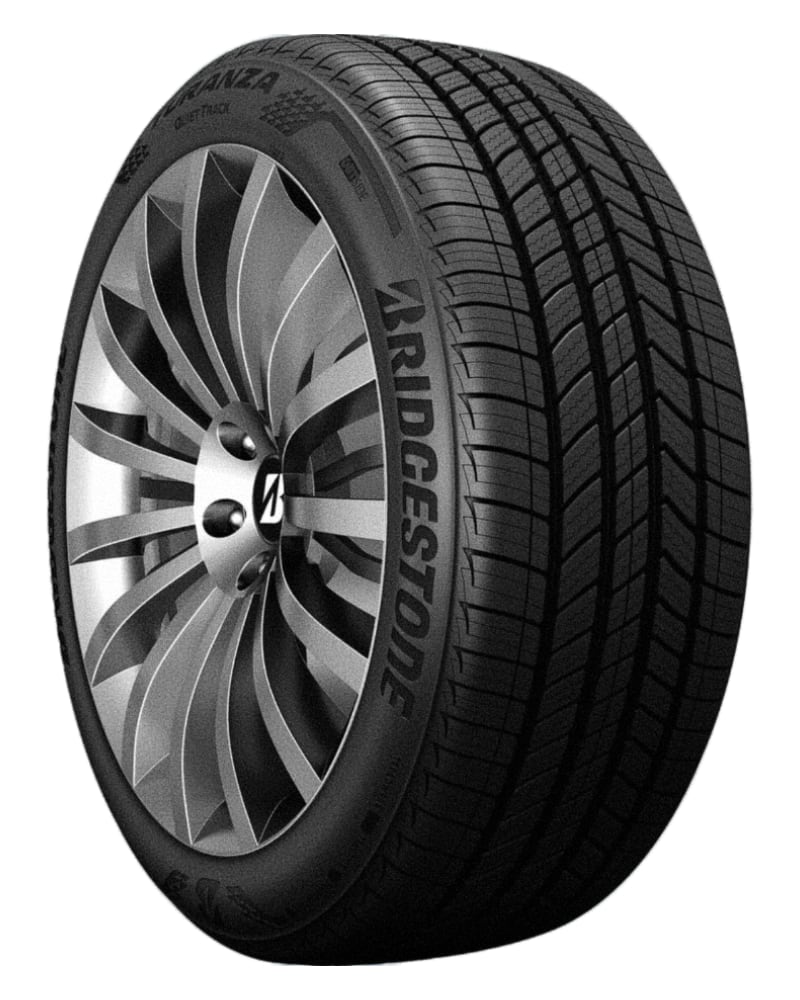 Treadwear
Traction
Temperature
Cost of Bridgestone tires
While Bridgestone tires are some of the most quality-made options out there for US drivers, the price aligns with the build quality. Overall, the average price of all-season Bridgestone tires for passenger cars goes from $110 to $470 for a single tire.
As for the SUV and truck tires, there are some convenient options in the range from $160 to $330 as you can find an average Ecopia H/L 422 Plus tire in this price range, and it's even an all-season tire! The bottom line is – you might have to pay a couple of bucks more for a set of Bridgestone tires, but they are still more affordable than Michelin tires on average, yet they make a worthy match to Michelin in terms of quality.
Why choose Bridgestone tires?
Regardless of the slightly higher price, Bridgestone tires make it worth your while with the quality service that your coupe, sedan, or SUV will get. Our team made sure to list a few reasons why you should choose these tires over the competition:
Tires For Different Car Types: Bridgestone offers a variety of different tire types. From passenger tires to high-performance tires, touring tires, and SUV tires – you name it! The brand has it all covered including some innovative tire categories like fuel-efficient tires and run-flat tires. You can also find all-terrain tires and even mud-terrain tires, making Bridgestone one of the most versatile tire brands.
Innovative Technology: As mentioned, Bridgestone relies on Texas-based proving grounds to test new tires throughout the year. This facility serves as a test track that helps Bridgestone engineers push the limits of traction performance, tread life, and fuel efficiency.
Eco-Friendly Approach: Preserving nature and preventing pollution is especially important these days, and Bridgestone knows it. Their facilities earned the "LEED Certification" as an acknowledgment of the brand's efforts to do better for the world. You can also see their dedication to crafting eco-friendly products through the Ecopia tire series that are made from recycled rubber.
Our take
Hopefully, this Bridgestone tires review gives you a proper insight into the true value of the brand and its high-quality tires. While the price might be the only potential drawback, you can count on rebates and discounts to grab Bridgestone tires at a fairer price.
Still, these are worth every penny, since you'll have a vast choice of tires suitable for each vehicle type that will serve you well for years. In the end, there's always the 90-day trial you can use to test the tires in different road conditions to see if they cater to your needs. The trial period included in the Bridgestone warranty is arguably longer than with other tire brands.
How long do Bridgestone tires last?
Bridgestone tires last for at least 45,000 miles on average, even with high-performance tires. However, you can find models with a higher treadwear rating that should get you rolling for 80,000 miles, while some drivers have stated that you can get a dream-like 100,000 miles to tread life out of some Bridgestone tires!
What tire sizes does Bridgestone offer?
Bridgestone models range from 15″ to 20″ in tire sizes for most passenger tires, while some models like Ecopia EP 422 touring range from 15″ to 18″. As for the SUV tires, you can find sizes ranging up to 22″, which should cover most SUVs and trucks.
What brands are comparable to Bridgestone?
Michelin is the main comparable brand to Bridgestone tires since they fit in the same price range and feature similar tread quality and level of technology innovations used in production.
Are Bridgestone tires the best tires?
While Bridgestone is the largest tire manufacturer in the world, there's an ever-lasting comparison dilemma with Michelin. It's up to you to decide whether the Bridgestone tires we listed as best for each category strike you as the best on the market.