How to protect a car from hail — explained
Implement effective strategies to safeguard your vehicle from hail damage.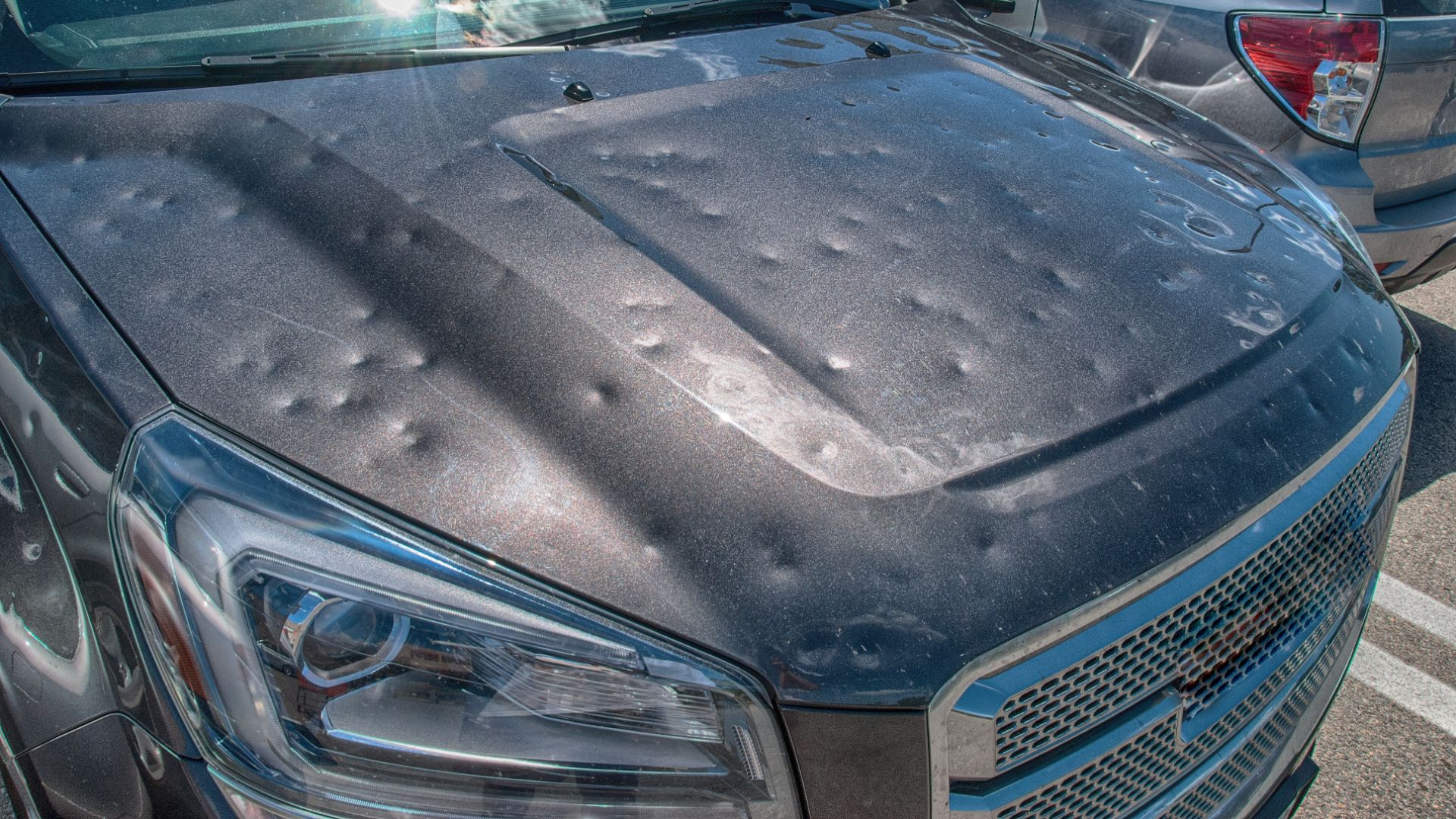 Hail forms when thunderstorms take water above the freezing part of the atmosphere. Sometimes hail can form small hard pallets of ice which is very destructive to cars, aircraft, and other exposed vehicles. Hail is usually preceded by rain, thunder, and lightning and storms.
Cars are usually the most vulnerable to the impacts and effects of hail, and some hails are as big as tennis or golf balls in size. Considering this, the impact of such sizable objects falling on cars can damage your vehicle.
One of the most pressing questions is: how do we protect cars from hail? Read on to find out.
How can I protect my car from hail?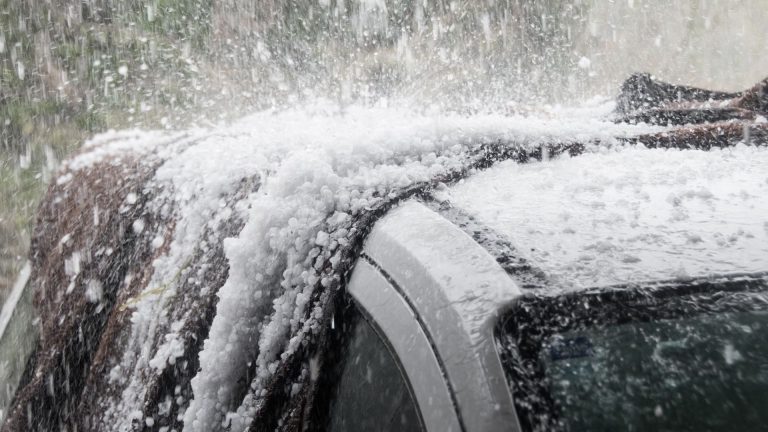 Can cars be kept safe from hail? The answer is yes. This article suggests ways car owners can protect their cars from hail. Enjoying the ceramic coat benefits isn't always the best option, so let's consider how you can completely protect your car's paint.
Hail covers
Hail covers provide temporary coverage for cars from hail. Although the impact of hail on cars can be very profound, hail covers help protect the windscreens or, at most, reduce the intensity of the scratch on the car bodies. Hail covers do not provide permanent relief and assurance, but they sure reduce danger and exposure to harm birthed by hail.
Car owners without garages, shaded car parking spaces, or covered spaces for cars, can acquire hail covers at affordable prices.
Hail blankets
Some people opt for blankets as a better or more affordable substitute for hail covers. Blankets are thick wooden clothing or materials usually used to fend off the impact and dangers of hail. Blankets afford car owners optional choices on protecting their cars from hail.
You must carefully use blankets. For instance, blankets are mainly used to cover the windshield and the side windows, but caution must be applied when using them so that access to the car must be possible at the end of the hail period.
Fold in your side mirrors
It is important to fold in your side mirrors after parking in preparation for hail. Side mirrors left exposed can become badly damaged and will cost the car owner some bucks to repair or fix them. Although folding them in does not guarantee absolute protection, damages can only be done to the casing and not necessarily to the reflective part.
Never use rocks or pieces of metal to support blankets
It is never advisable to use rocks or pieces of metal to support and weigh down blankets used to protect the car. This is usually a terrible idea, as hail falling on metal objects or rocks would have more impact and damage the car. Instead, using car doors as a wedge and support is greatly advised.
Use floor mats
Floor mats are helpful tools to protect cars from hail and are often used to cover and protect the rooftop, windshield and side windows. Some people who do not have floor mats handy resort to thick cardboard paper, especially those with electronic devices.
Thick cardboard papers and mats can temporarily relieve hail, although card boards melt because of moisture and exposure to cold over time. But before this happens, the car owner should be ready to replace it with another.
Do not park under trees
Some recommend parking cars under trees; even though this sounds assuring, the results can be damaging. Dead branches left on trees may fall off and cause more damage to the car. It is usually advisable to prune and cut off branches of trees ahead of hail season to protect cars and wind.
Can I use glass objects to shield the car from hail?
Glass objects are hazardous and quite unfriendly with resisting hail and its attendant storm. Hail pallets can break glass objects which can seriously damage the car or severely scratch its body parts. Therefore we advise against using glass objects to protect cars.
Can hail cause road accidents?
Vehicles are vulnerable to accidents during hail. During hails, the car's windshield can be blocked, and the driver cannot see due to the foggy weather. The road becomes unusually slippery, making brakes highly unreliable and dysfunctional. This can lead to the collision of vehicles, destruction of parts, or loss of lives.
Hail can also be highly destructive to the windshield and side mirrors. Essentially, the driver can be left frustrated if the side mirrors are destroyed. It is, therefore, a gamble with mother nature to drive during hail as this may not only cause road accidents but can lead to loss of car parts, exposure of drivers to danger and destruction of valuable car assets.
What should I do if hail comes while driving?
The most common suggestion is to clear the car off the road and look for the nearest garage or carport to park in. Drivers are also advised to look for a rented shade and park their vehicles when no car garages are available. It is cheaper to pay for a rented car shade than to repair a vehicle damaged by hail.
But in all, drivers must take precautionary measures and keep in touch with the seasons. Driving with a heavy tarp in the trunk or some heavy cartons can be an excellent remedy, as these can come in handy to the rescue of hail storms.
Will a tarpaulin protect a car from hail?
Tarpaulins are non-permeable materials and water resistant, which have thick and durable surfaces. Hail can be heavy and needs a solid resisting material to cushion its effect. For many who can construct or pay for its construction, tarps as hail covers can shield off and protect cars from hail.
Tarps are durable enough to withstand and fend off hail. Tarps also offer covers for a car during heavy winter, thus protecting the vehicle from being damaged by unnecessary exposures.
Insurance and hails
Insurance can be a great rescue point for a car during hail. Car owners who have insured their vehicles have access to drive into affiliate garages and park in during hail. This covers the vehicle from hail and serves as security for the insured car.
Insured cars have access to many warranties, which extend to car safety, car break down and even car theft. The list goes on and on, so some drivers even wonder if insurance covers catalytic converter theft, so why not use it to protect your car from hails?
Our take
Hail can be very dangerous to cars if exposed, and we usually advise car owners to take precautionary measures to protect their vehicles. The use of protective measures such as parking cars in garages, parking under shades, closing in side mirrors and covering the windshield with floor mats can be the difference between protecting your car and spending lots of time at the auto technician's garage.
Do covers stop hail damage?
Many drivers cannot afford to park their cars in insured garages and carports, and others resort to using blankets. However, car covers are one of the most reliable ways to protect cars from hail. Most car covers are made of wintry resisting devices and can weather unfavorable storms and hail.u003cbru003eu003cbru003eSome car covers are weatherproof and are made of reliable materials that can withstand hail. It is usually advised that car owners make provision for car covers to protect their cars from hail.
Can towels protect a car from hail?
Towels may not eradicate the impact of hails on cars, but they can cushion theu003cbru003eextreme effects they have through the heavy threads used to make them.u003cbru003eu003cbru003eAlthough towels are highly recommended, it is not appropriate to use stones to holdu003cbru003edown the towels; instead, make use of duct tape to seal and hold down the towels.u003cbru003e u003cbru003eTowels also tend to soak up melting pellets of hail, thus, cushioningu003cbru003ethe impacts it could have on the car.
Is it better to stop or drive in hail?
Hail can cause severe damage to cars, and driving during hail can be hazardous. Moving to secure or covered locations during hail is safer to avoid dangerous impacts on cars. Hail on moving vehicles can cause very damaging consequences. Also, the driver's safety can be put at severe risk as storms, thunders, and lightning usually accompanies hail.u003cbru003eu003cbru003eAgain, if hail destroys the windshield, it can result in a severe road accident as the driver may become partially blinded and unable to see the road. The road also becomes too slippery and dangerous for the braking system of cars; this can cause severe wear to the car tires and even wear out their durability. Drivers are advised to find the nearest garage and shaded covers to drive in and park for the safety of both the cars and the driver.