How to get rid of roaches in car — all you need to know
Learn effective methods for eliminating roaches from your car.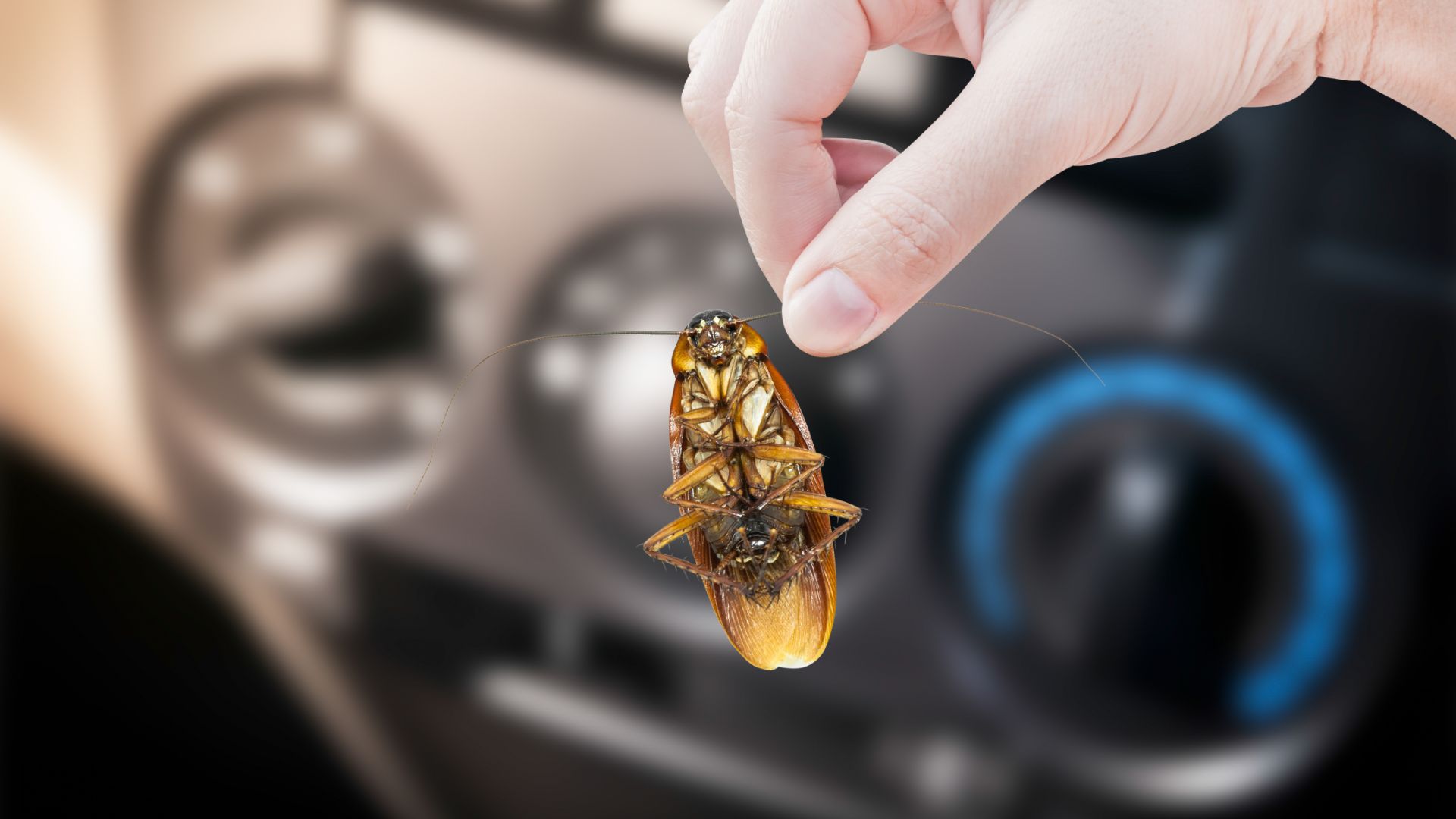 Cockroaches are the worst kinds of pests you would want in your car. If they start to settle in your car, it might lead to a more significant problem. Roaches carry bacteria that could make you and your passengers sick.
You may not willingly invite roaches to your car, but the fact is that they end up due to some attraction made by humans unknowingly. Many people forget to give their vehicle the cleaning attention it needs. Since it is used for transportation purposes, your car will build up rubbish or dirt over time as your vehicle transports people, pets, groceries, and other items.
The quickest and best way to get rid of roaches in your car is to ensure that your vehicle is tidy and clean.
Why are there roaches in your car?
Cockroaches get inside your car to find shelter, food, and a place to lay eggs. The biggest reason they come into our vehicles is for nutrition. When your car is full of crumbs or leftover food, they provide excellent food sources for roaches, and roaches are easily attracted to the food due to the scent.
Cockroaches might also use your car for shelter purposes from the harsh weather outside. A vehicle may not be the best option for finding shelter, but it provides adequate protection from rainy and snowy conditions. If you see roaches in your car, it is crucial to get rid of them adequately before they spread diseases.
Dangers of having roaches in your car
Having cockroaches in your car can be very frustrating since they are the most stubborn pest you may encounter. When driving, roaches can come out from hidden areas and may find their way to your skin. It is essential to remain calm when driving and you see the insect. You should maintain a clear head and stop where you can park.
Cockroaches are mainly in search of food, and if there is any in your vehicle, they will come for it. In this case, the issue is that roaches can transmit several diseases by contacting your food.
These pests carry several pathogens which may cause dysentery, typhoid, polio, and plague. If you fail to recognize the presence of cockroaches in your car, you may consume food touched by them. Having roaches in your vehicle can also be a form of embarrassment or ridicule, as it will hint to other people that you disregard hygiene standards.
Before dealing with a roach infestation, you should know how the roaches got access to your car to understand the issue. The primary cause of roach infestation is dirt. If you have food remnants in your vehicle, it'll be a short period before you start seeing them around.
You can also have a roach infestation in a new car. To prevent this situation, you should thoroughly inspect a vehicle, especially if it is second-graded, to ensure it is in good shape.
Guide to getting rid of cockroaches from your car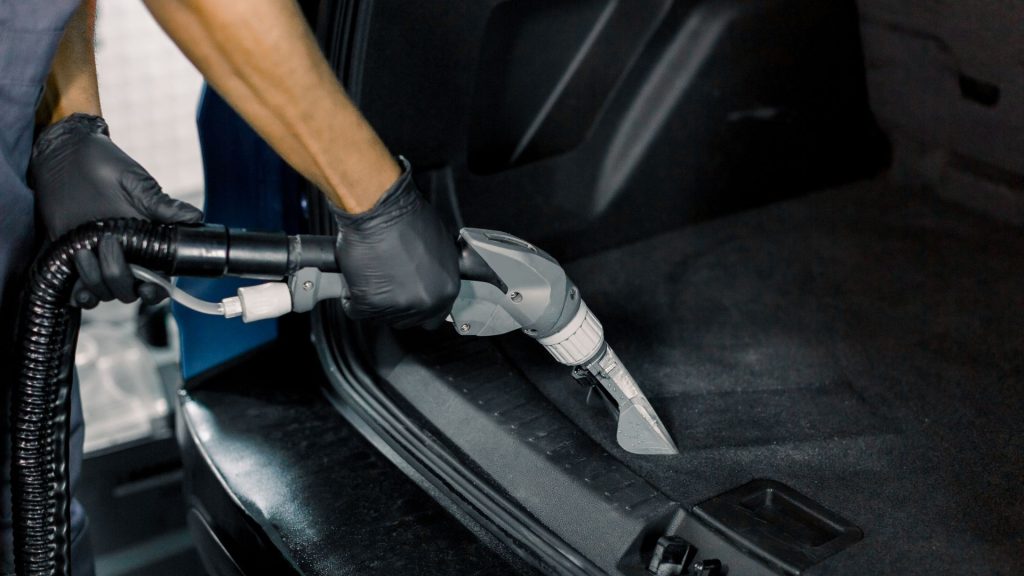 Dealing with a roach infestation can be pretty challenging, but you can effortlessly pull it off with the right resources. In this section, we will look for easy and effective ways to eliminate cockroaches. The following are steps to take when you want to terminate cockroaches.
Inspect the car
The first step in terminating your car roaches is understanding the extent of the roach infestation. You must adequately inspect your car if you want to know the magnitude of the pest raid. Check all hidden areas like the car vents, seats, and door frames.
Pay attention to signs of cockroach existence like body parts, droppings, and a sharp stale smell. If you come across any of this, it proves that you have roaches in your car.
Several learning materials can also help you learn how to handle this problem.
Clean or treat your car
Cleaning is an essential step to ensure that your car does not become a breeding place for cockroaches. With a deep cleaning, you may access some roaches hiding in hooks and crannies you cannot reach with standard cleaning processes. Some of the cleaning steps to carry out include;
Remove the seats
Remove the seats from your vehicle and clean them thoroughly. You should ensure that you vacuum the seats adequately. If you notice food spills in the cracks of the seats, you can pressure wash or steam the seats as well. You can use the best way of cleaning leather seats, but it's equally important to clean below the seats and around the carpet area.
This can be an excellent chance to remove stains under your seats with a carpet cleaner. Cleaning the carpet under the seat will remove sticky debris that can cause a future mess that still attracts roaches back in.
Removing sticky residue can be the most significant factor in eradicating roaches. It would be best if you deep cleaned the cracks of seats and other areas where a substance might have been spilled.
Clean the floors
Remove the floor mats and clean them with hot water, detergent, and a brush. You can use a cleaner to disinfect and deep clean them. Dry them in the sun so that the heat may dry the water altogether to avoid the growth of mold or mildew in your car.
Clean the carpets with a steam cleaner or a carpet cleaner. Ensure that you allow the carpets to dry before putting back the floor mats. If they dry well, it will discourage the growth of mold and mildew.
Clean the trunk
Car trunks are a place to keep messes by accident. You carry several things in your trunk that can spill and lead to an excellent place for roaches to stay. This is true in scenarios where you have spilled food or drink in your trunk or carried a box that might have insects on it.
Ensure that you steam clean carpets in the trunk and clean the trunk mat the same way you clean a floor mat. It's possible that mold in a car may create a decent environment for these insects to lay their eggs, so it's crucial to keep the trunk and the A/C vents clean.
Vacuum everything
Take the brush attachment on the vacuum and vacuum the dash surfaces and other areas holding food debris, as well as dirt and substances that could make way for roaches. You should also clean the windows and windshield as well. Remove all the materials in storage compartments and vacuum out the spaces.
Apply heat
If the weather gets cold, you may want to apply heat to some areas the cockroaches hang out. You can put a space heater in your vehicle and let it run for a few hours.
You can also use a hand hairdryer to blow into the gaps between door panels and the underside of the dash. Cockroaches do not like heat, and you can scare or kill them by applying heat for an extended period in your car's interior.
Install gel bait pods
You can put the gel bait pods into corners, compartments, and small hollow spaces that might likely be housing roaches. The gel bait pods are a better choice than spray bomb canisters that will stain the interior of your car and leave a layer of a chemical all over the surfaces.
Gel bait pods are the best option to use for pest extermination. Ensure that you keep your car clean and vacuum up dead bugs and other debris generated over the process of gel bait treatment.
Use Diatomaceous Earth or Borax
These are other options to consider if you do not have gel bait pods in your car to get rid of roaches. They are powder agents that can be sprinkled into the seats and carpets.
Borax and Diatomaceous Earth are substances that are safe for pets and will not harm passengers riding in your vehicle. Ensure that you do not sprinkle them largely on surfaces to avoid making a big mess; you need light sprinkling.
Our take
Having cockroaches in your car can be pretty annoying, and it hints that you do not give your vehicle the proper care it deserves. Cockroaches can spread diseases and scare someone afraid of insects by making them anxious and uncomfortable. When dealing with a roach infestation, you should maintain a high level of hygiene standards to ensure you do not have clutters where the insects can hide.
What is the fastest way to get rid of roaches in a car?
Vacuuming your car is the best way to remove roaches and keep your car clean from dirt and debris.
What kills roaches in vehicles?
Placing gel roach bait under your seats and hidden corners of your car can kill cockroaches. Diatomaceous earth is another product that also kills roaches in your car.
Why do I get roaches in my car?
Roaches get into cars to seek shelter, food, and a place to lay their eggs. It is crucial to keep your windows closed at all times.
Can roaches survive in a car?
Cockroaches can survive in cars and live for weeks as long as they have food. They can even strive in car temperatures over 49°C.