Can you use Windex on car windows? — cleaning tips
Understand whether using Windex on car windows is safe.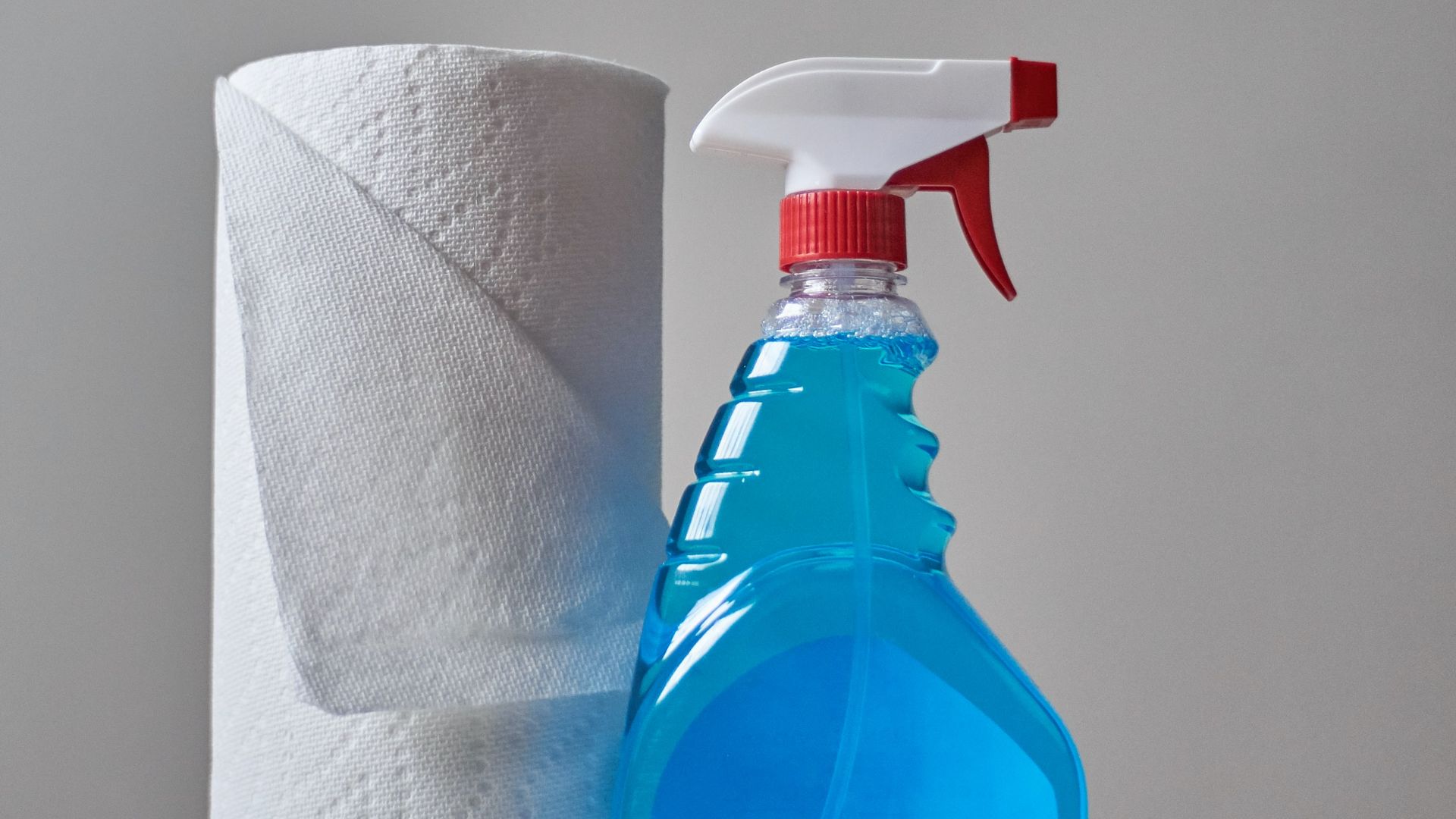 Many petrolheads treat their cars as if they were something more than just driving machines that get you from point A to point B. We get you completely, and who can blame you? If you carefully look out for your car, you are probably using specified products like cleaners for the windows or leather seat cleaners.
However, these products can be quite expensive, so can you use Windex on car windows? Yes, you can use Windex on car windows as long as it's an ammonia-free cleaner. We'll elaborate on everything about using Windex for cleaning your car's windows in this guide, as well as give you some tips for using it properly.
About Windex and its varieties for car windows cleaning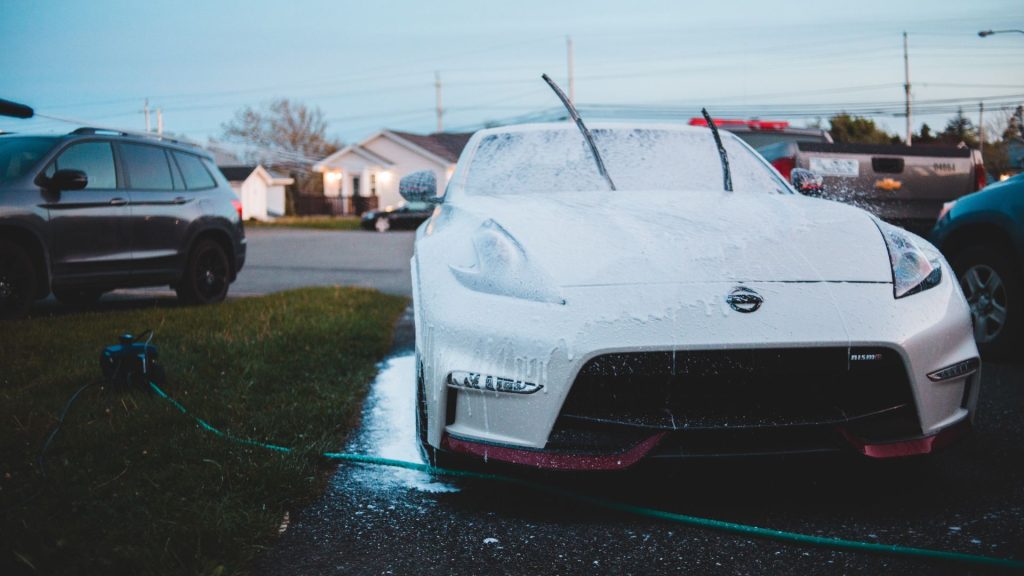 Windex is an affordable glass cleaner that gives you the best shine for your buck. However, it's not meant for car window cleaning, but rather for everyday commercial use in your household. That being said, it's surprising how many drivers wonder about the possibility of using it for cleaning car windows.
It might come at you as an even bigger surprise that you truly can use Windex for cleaning car windows, but with a few exceptions. First off, Windex includes ammonia and it's a bad thing for windows in your vehicle.
Cleaners that include ammonia leave a trace behind on your window and they can even lead to streaks and accumulated debris on your windows. So, you won't be doing yourself a favor by using regular Windex for cleaning car windows.
Also, it's bad for tinted windows as well so you should especially avoid using regular Windex in this case. Luckily, there's a solution – you can use ammonia-free Windex and other cleaners as a substitute for expensive car window cleaners.
They won't linger like cleaners that include ammonia and will make the best choice for keeping your car's windows shiny and clean. Cleaning technique is crucial here, similar to wondering about the best way to clean the inside windshield.
Benefits and downsides of using Windex on car windows
Sure, it all sounds logical in theory, but what do the experts say? Car glass companies say that it's best if you don't experiment with a commercial cleaner. Instead, they suggest that specified formulations of dedicated car glass cleaners can even make your windows last longer.
Of course, choosing an ammonia-free cleaner makes a big difference, but you should still be aware of possible downsides:
Cleaners with ammonia might hurt the glass
They leave glare and linger on the windows
It leaves streaks
Ammonia degrades tint and might cause it to peel
The worst possible consequence of using Windex with ammonia or any similar cleaner for that matter is glare. You must avoid having a foggy windshield to maintain focus on the road and have proper visibility as recommended by the 5 Keys of safe driving. It can also be bad for tinted windows so you should pay attention to the cleaning agent of your choice and its composition.
Cleaning tinted windows with Windex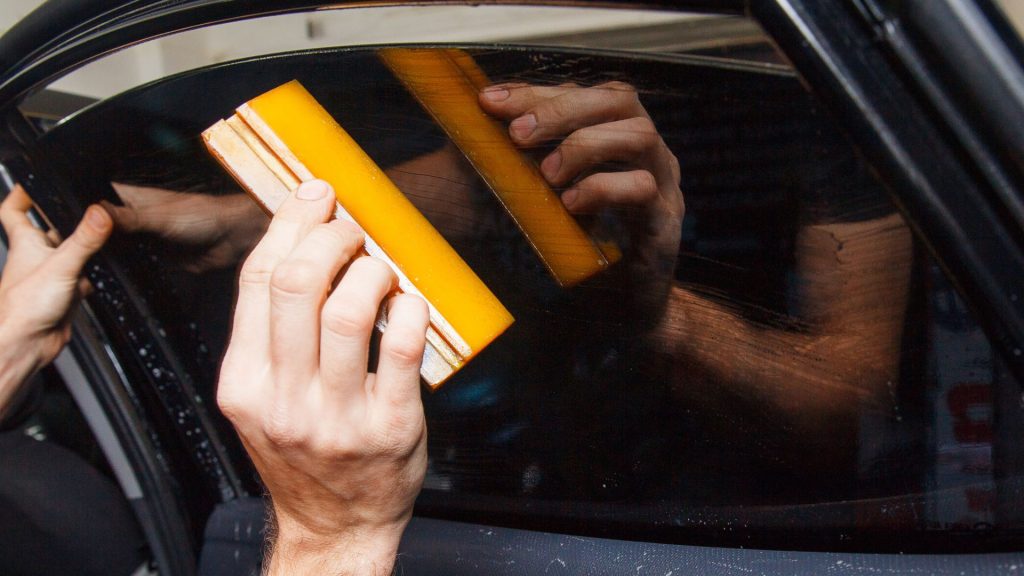 While some car glass experts might not recommend it, you can use Windex to clean even tinted car windows. However, it's even more important that you choose an ammonia-free agent in this case. Ammonia affects the tint to peel off and it's best to avoid it, especially if you've recently tinted the windows.
On the other hand, if you have factory-tinted windows on your car, it's perfectly safe to use ammonia-free cleaner. Aftermarket tint can be affected by the composition of commercial cleaners, so you should be extra careful in this case.
The company states it's safe to use Windex
To provide you with a more detailed answer, we also reached out to Windex and referred to the information stated by the company. According to Windex, their cleaner is perfectly safe for cleaning car windows. They also recommend using an ammonia-free version and stress that you can even use Windex for other surfaces in your car.
So, you can clean chrome and even plastic with this cleaner to get an all-in-one cleaner for your car. You can also clean the windows from inside the car to cover both sides and have a clean and streak-free window.
Still, they also suggest it has a bit to do with your cleaning technique. If you wish to use Windex to maintain your car windows spotless, you should apply it in a garage or when your car isn't directly exposed to sunlight.
Extra tips for using Windex on car windows
It's not just about the window cleaner you are using – there's also something in how you apply it. Using Windex with a clear pattern can help you avoid missing a spot or two, or ending up with streaks on the windshield.
It's also best to avoid sponges and towels as they can damage the glass and leave clear traces even as the cleaner dries. So, you can go with a gentle microfiber cloth and spray Windex both on the cloth instead of directly on the window.
The best way to ensure that you've cleaned the windows properly is to protect your car from direct sunlight while applying the cleaner. Try to find a shade or do it in your garage for the best results. Don't forget to also clean the wipers, since it can all be in vain if they make your windshield dirty after cleaning.
You can make sure that the windows stay clean and without any streaks by using ammonia-free Windex and a clean cloth just for window cleaning. Avoid mixing Windex with any other cleaner to get the best results.
Our take
In the end, this guide hopefully helps answer the question "can you use Windex on car windows" and gives you some tips on applying this cleaner on car windows. You can also use it for the windshield and the mirrors, and it works best paired with a soft microfiber cloth.
Make sure to always use an ammonia-free agent., since it won't degrade your window tint or glass like a regular Windex would do.
Should I use Windex on my car windows?
You shouldn't use regular Windex on your car windows, but you can use the ammonia-free version which is perfectly safe for car window glass and tint.
What is the best thing to clean car windows with?
The best thing to clean windows with is a specified car glass window cleaner, but using an ammonia-free Windex can be a decent cheaper alternative.
What can I use to clean my car's windshield?
You can use a glass cleaner and a clean microfiber cloth to gently clean the windows and prevent damaging the glass or tint.