Flipping cars explained — all you should know
Explore the world of car flipping and its potential profitability.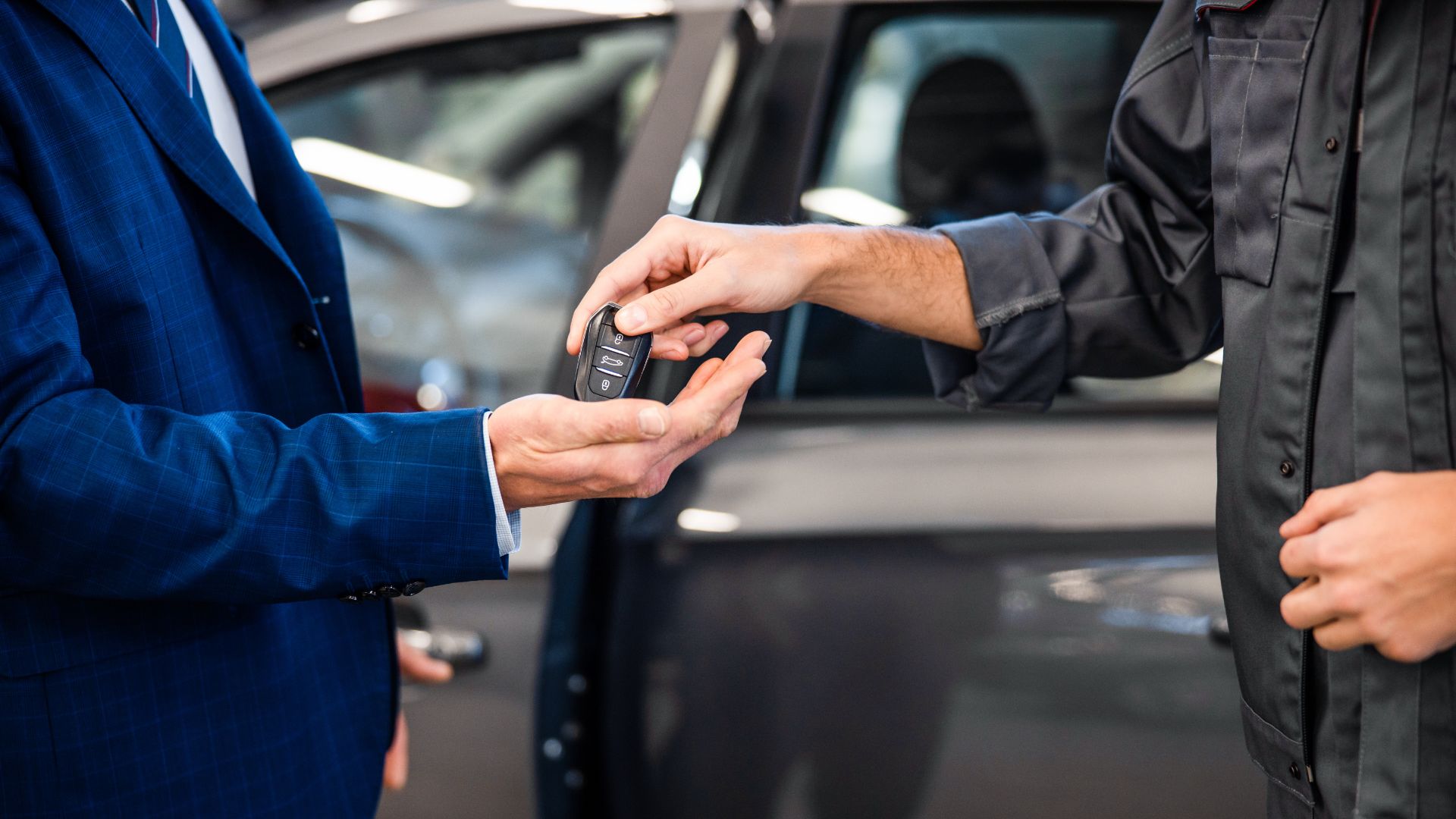 Car flipping is the practice of purchasing a used car for a low price to sell it to make a profit. It is usually a private transaction and not done by dealerships. It is a business you can gain a lot from, but there are certain things you need to understand before you start.
This article defines the concept of car flipping, the steps involved and all you need to know to start a successful side hustle.
What is car flipping?
Car flipping is when you buy a used car intending to sell it for a higher price quickly. It is a legal process but is not done through a dealership. Some states limit the number of cars you can flip in a year, but it is still a profitable venture if you know your ropes.
There are several ways to flip cars, but you need to have a good knowledge of vehicles and know what to look for when buying one to flip. Getting a good deal is crucial since you want to harvest a good profit without incurring many expenses from the enterprise.
If you understand the business, you can have it as an excellent side hustle. Luck can sometimes be on your side, and you get a highly valued car for less and sell it at a high. Other times, your profit may be severely affected by the expenses you incurred, making the car market worthy after purchase.
However, with time, you can do a stable business out of it, as experience often gives an edge in the industry.
Is flipping the same as reselling?
Car flipping and reselling may look similar but differ significantly in the outcome. Their differences hinge on the motivation for sale. It's much like the question of whether you can sell a car without a title – there are a few ups and downs you should know about.
Reselling is often done to gain capital for something else, like a new car. Resellers usually reduce the price to encourage sales. Other times, you may want to get rid of the vehicle altogether, which often results in the sale becoming a considerable loss on your part.
Car flipping, on the other hand, is more hinged on profit. You are buying a car that you want to make a lot of money from within a relatively short time. Therefore, if a car cannot be resold for good profit soon after, it is not worth flipping.
Furthermore, when flipping cars, you would naturally go for what there is a market for, unlike reselling, where most cars get sold to collectors who have no intention of selling them again soon afterward. Therefore, the market for car flipping is narrowed and affected by geography, while reselling has no such considerations if a deal goes successfully.
What to do before starting a business out of flipping cars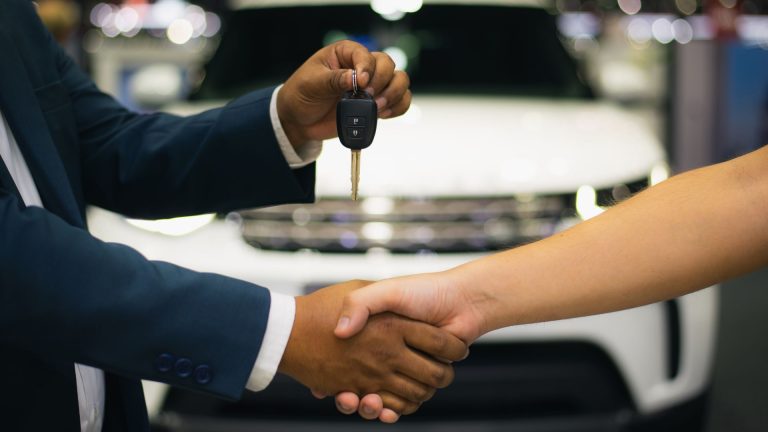 Before you consider taking car flipping as a business venture, there are some things you should know and research about.
Check the status of the law concerning flipping cars
Some states have no restrictions on the number of cars you can flip a year without a dealer's license. In contrast, most places have many such restrictions.
For instance, you can only sell five cars a year in California and twelve in Indiana as a private individual. You need to get a dealer's license before selling more than the limit for a private individual in your state.
Registering as a car dealer with a dealer's license means you can flip as many cars as possible in a year. But, if you do not want to register just yet, you can partner with a dealer around your area. They will take charge of all administrative and paperwork tasks and take a percentage of the profits according to what your agreement allows.
Partnering with a licensed dealer will save you some administrative stress, but having your dealer's license would be more profitable over time.
Create and stick to a budget
Before you make your first purchase, create a winning budget. It would be best if you make adequate inquiries to know the correct and exact prices of some services you would need to give the vehicle you would buy a new or updated look. You can adjust the amount it would cost you to purchase and update a car for inflation.
It is from the estimated costs that you would know if it is worth it when compared with the actual value of the car in the mainstream market and how much you can sell it for. Sticking to your budget will enable you to overcome the temptation of selling at a loss or for a profit lower than what can be achieved.
While on this step, remember to keep some extra money aside for improvements you may realize that you have to do later on, which you did not recognize or know at the beginning. Also, be realistic about your price tag on your refurbished used vehicles so you would not push clients away.
Know the demand
Consider your locality when planning to start flipping cars as a side venture. Suppose it is an area where used cars are not familiar. In that case, you may take the venture elsewhere where it would be better appreciated or devise a clever and innovative marketing campaign.
Besides knowing if selling used cars in your area is profitable, check which vehicles are popularly used in the vicinity. A place where trucks are preferred rides might not have a ready market for sports cars and SUVs. Therefore, when shopping for your first car for flipping, remember the taste of the clients you are aiming for and get the right vehicle.
Read through the used vehicles listing
If you want a quick sale, refer to a car listing to compare prices and see what your ad should look like and contain. You can use the listing to know what is expected in the market and what most people are searching for.
What kind of cars should you flip?
Only some used cars are great for flipping. Certain conditions, coupled with the previous driver's habits, can result in you getting a loss if you attempt to flip the wrong car. Here is a list of things you should look out for when finding cars to flip.
Vehicle history report
You should get the vehicle's history report so you may glean some information that the owner may hide from you. The report reveals the car's registration status and the number of accidents it has been involved in, if any.
You can get the vehicle history report by running a report from AutoCheck or Carfax using the vehicle identification number VIN. It also helps determine the price of the car, since it helps you find out what options was the car ordered with.
Mileage
A vehicle with a high mileage does not usually make a good sale as prospective owners avoid it since it can develop severe faults and break down at any time. If you buy a vehicle with high mileage and a few noticeable problems, you may discover that you need to spend more for repairs when it is too late, as there may be a string of impending problems in the engine just waiting to happen.
That is why it is essential to check the mileage of a vehicle before buying it. A car with low mileage quickly sells as it is less likely to develop serious issues later. They are also less expensive to update for presenting to the market.
Market demand
Geography and topology play a massive role in the demand for cars around an area. For instance, you cannot hope to gain the best sales from offering convertibles to a predominantly cold area. Understanding the market demand will enable you to m a key the right choices when purchasing a vehicle for flipping.
You can reach out to professionals in the venture and car dealers to know the kind of cars the public is buying. Doing so will help you get cars you can quickly sell without waiting too long.
Where can I buy used cars for flipping?
There are many places where you can buy used cars at low prices and flip them afterward. Some of them are at:
Auto auctions
Craigslist
eBay Motors
Facebook Marketplace
Newspaper classifieds
Newspaper classifieds and auctions are great ways to get very cheap used cars, as sellers often try to get rid of the vehicles by all means. You can get a good deal from other places like Facebook, eBay and Craigslist. They are also great places to sell the car you have flipped.
How to prepare a flipped car for sale
Before you present a flipped car for sale, you must ensure it is in good condition, so your clients do not complain about it. As such, one of the first things you should do is to have a professional mechanic inspect it before you conclude buying it. Their professional opinion will let you know how much you have to spend on repairs or if it is suitable for sale already.
After the inspection and possible repairs, test the vehicle in a ride, paying attention to the engine and the steering. If the car ticks all the boxes, take it to an auto detailer to renew its appearance and make it attractive to prospective clients. Presentation is everything.
When taking pictures of the vehicle for advertising purposes, ensure you do so with a high-resolution camera. Take quality photos that accentuate the best parts of the car so that when placed in an ad, it compels buyers to look up your listing and send a message across.
Our take
Car flipping is a profitable venture you can start and grow within months if you know what to do. It is essential that you know and keep to the confines of the law while doing it and also do your research before you buy any vehicle. If you understand the automobile market and its machinations, you may earn six figures via this venture.
Is car flipping profitable?
Car flipping is profitable if you know what to do and what to look out for. You can double your original investment with the right vehicles and good advertising.
Is flipping cars a good side hustle?
Flipping cars makes for a good side hustle; it does not take all of your time. You can run it alongside any other business or job.
How much does it cost to flip a car?
The amount of money that goes into flipping a car depends on the car model, its mileage, and the repairs needed. On average, you can use at least $1500 to start flipping cars.
Which car is easiest for flipping?
Japanese cars like Toyota and Honda are great cars to start flipping with. They are always in demand, even older versions.