Crew Cab vs. Double Cab — what's the difference?
Differentiate between crew cab and double cab trucks.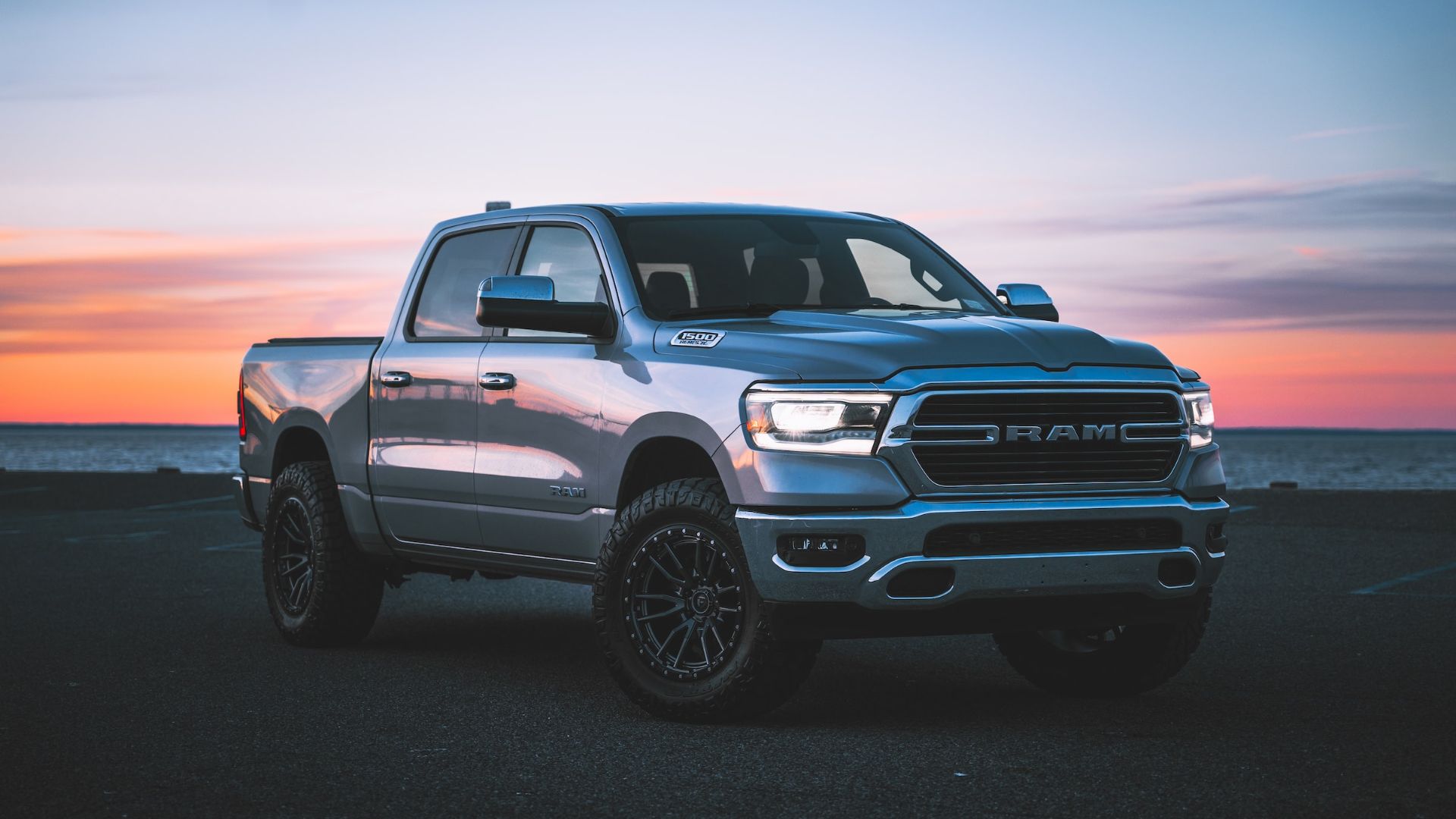 When you think of pickup trucks, the first things that come to mind are strength, and reliability, and a practical vehicle. As workhorses, trucks are taller, safer to drive, and feel comfortable behind the wheel.
Trucks also give the feeling of more space, but as with other vehicles, they also have space limitations. There are four distinct cab sizes for trucks, and these cabin sizes also affect the bed space of the truck.
If you're looking to buy a pickup truck, you might be wondering which is best between crew cab vs double cab. Here, we compare both cab sizes and leave you to decide which is best for your needs.
What is bigger: double cab or crew cab?
When it comes to size, the crew cab is bigger than the double cab. You can seat five or six passengers comfortably along long distances. Among all cab sizes, they are the biggest and most expensive.
Crew cabs have full-size back seats with four doors. They are primarily for personal use as they have shorter beds.
On the other hand, double cabs offer the same promise as crew cabs as they share similar features. The only significant difference between the two is that the crew cab has more room in the backseats. Some high-trim crew cabs have an interior that is almost similar to that of an SUV or luxury vehicle.
Which is better: double cab or crew cab?
Bigger might mean something other than better, depending on individual needs.
Crew cabs provide enough space for passengers in front and back seats but at the cost of bed space. To enjoy a crew cab, you will need a shorter bed to maneuver through most driving spaces easily.
Placing the standard bed or a longer one than necessary on the crew cab requires some driving skill to take it to most places without issues. It can get tricky when parking the vehicle in a parking lot or navigating some lanes and small side streets.
Furthermore, the bigger size of crew cabs makes them heavier than other cabs. Consequently, it cannot carry as much load as other cabs. Putting more than the recommended weight on the truck with a crew cab will leave the driver with problems, putting him and his passengers in potentially risky situations, especially if they are traveling long distances.
Maximizing the crew cab by using the standard bed with the same maximum load that a regular or double cab is supposed to carry will strain the truck, stressing the engine and making it wear out faster.
Double cabs carry way more luggage than crew cabs as they are lighter and have more bed space. Thanks to its lighter weight and less back seat space, you can carry more stuff in the bed behind. You can even attempt to carry up to six passengers, but only for a short time, as those sitting in the back will be uncomfortable for most of the journey.
So, if you do not have a large family or move a lot of luggage around often, the double cabin is your best option for doing your tasks without much stress. However, if you have a large family or hardly move stuff around, the crew cab is perfect. Also, if you are only getting a truck because you like trucks and not for the functionality that comes with it, a crew cab would be perfect too.
Which is best for commercial use: crew cab or double cab?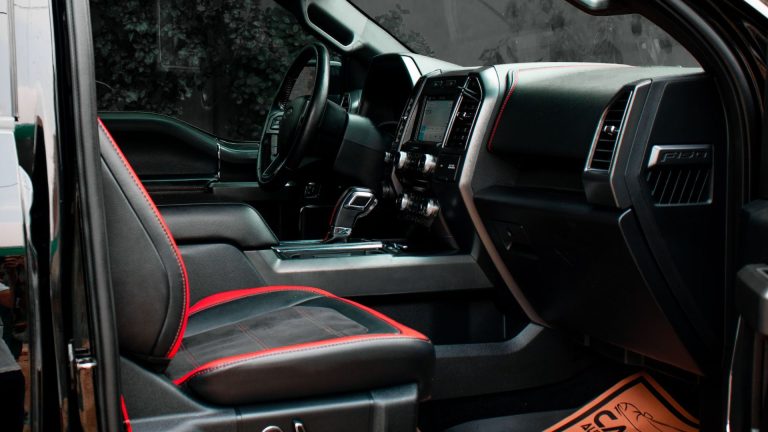 Commercial trucks are used to convey goods and passengers to different destinations. Pickup trucks also do the same, though on a smaller scale.
Pickup trucks make loading and unloading luggage easy. They also have better gas mileage and can drive on rough terrain and off-road tracks. They usually have up-to-date engines and don't weigh as much as commercial trucks and cargo vans.
Comparing cabin sizes and the effect they exert on a truck's overall maximum performance, we conclude that the double cabin is better. It weighs less and carries more load on its bed. Because of its smaller weight, you can fit heavier objects in its bed than you should for a crew cab.
Putting heavier objects in a crew cabin's bed will strain the engine and tires, causing it not to deliver its best. As such, double cabs are better options for drivers specializing in moving stuff.
To counter the effect the extra weight will have on the engine; the driver will have to reduce the loads to units with weights the crew cab can carry without issues and take them each on single trips. The process consumes more fuel and time and stresses the driver.
Therefore, most companies utilize trucks with double cabs to get more done at once. They are handy for drivers who help people pack from old homes to new ones. Logistics and delivery companies also prefer using the double cab over the crew cab.
Which is better for towing: crew cab or double cab?
The crew cab is better for towing due to its weight and size. You can use the double cab to tow the same weight as a crew cab, but they have to be fully equipped to do so.
Using the crew cab for towing has its difficulties, like the issue of blind spots. The advent of new technology that provides eyes for drivers at these blind spots has made things easier.
If your truck is an old model and does not have such technology, you will need to be highly skilled to maneuver it successfully with its attached load. Either that or you get assistance from someone on the ground, who becomes your eyes for those areas you can't see.
Double cabs, on the other hand, are less sturdy due to their lighter weight. The double cab can be used to tow objects successfully, but the heavier the cab, the better its towing capacity.
Therefore, when towing with a double cab, check the manufacturer's recommendations for the total weight of the object that can be towed. Pulling more than the recommended weight can spell disaster, especially when turning through bends or doing curved maneuvers.
Which is faster: crew cab or double cab?
Heavier vehicles experience more friction from contact with the ground, making them move slower than lighter vehicles. The double cab is lighter than the crew cab and should move faster.
The implied speed of the double cab makes it more appealing to drivers using it for business. The lighter weight also makes it more fuel efficient, saving drivers more money on gas. They are also easier to clean and maintain because of the less space.
Which costs more: crew cab or double cab?
As a general rule, the more room a vehicle has, the more expensive it is. Consequently, the crew cab costs more than the double cab.
If you want a cheap truck, the double cab should be what to look out for. Crew cab trucks cost more, both for original purchase and resale. So, double cabs are pocket-friendly if you are heavily considering your pocket while trying to decide on either one to buy.
Should I get a crew cab or a double cab?
The decision to get either of the two cab options comes down to practicality and cost.
If you intend to use it for personal use and have a large family, the crew cab is what you need. It will give you almost the same passenger room as conventional SUVs offer. Also, most crew cabs have some luxury features and feel as they aim for comfort.
Moreover, the crew cab is your go-to option if your needs include towing stuff often. Its extra weight makes it more sturdy on the ground, allowing you to haul more weight than the double cab will allow.
However, if you do not have a large family or your children are very small, the double cab is a good choice. If you move things often, the smaller weight of the double cab makes it more practical for use. Only get it if you intend to haul stuff infrequently.
In terms of cost, double cabs are cheaper and quite profitable for light commercial purposes that don't include towing objects.
Our take
Crew and double cabs are popular cab options, sharing similarities like four doors and easily accessible back seats. However, the decision to buy one depends on many factors, including intended usage and cost.
The double cab is your best bet if you intend to carry more goods than passengers. It will let you take more weight on its bed, and the same number of passengers the crew cab allows, provided you're going on a short journey. So, the crew cabin is more for luxury, while the double cab is for practicality and a little more speed.
How much bigger is a crew cab than a double cab?
The crew cab has four full-size doors, which all passengers can enter together comfortably without needing to push the front seat forward. It is bigger than the double cab in a percentage that's enough to give both driver and passenger enough leg room and space for various activities. u003cbru003eu003cbru003eYou can also keep gear with you in the back of the crew cab, unlike the double cab, which gives just enough room for you to sit behind without much movement.
Is the crew cab the biggest?
Yes, the crew cab is the biggest. It contains space for passengers that is almost the same size as that of an SUV.
What are other cab sizes available in the market?
There are four distinct cab sizes: the regular, quad, crew, and double cab sizes. Most manufacturers have different names for their cab sizes, but they all stem from the four mentioned above.
What is the king cab?
The king cab is another name for the extended cab, the double cab. The seats behind are smaller than those in front, allowing more room for passengers than in the regular cab. Since they are small, the back seats are uncomfortable for long distances.