Yokohama Geolandar A/T G015 review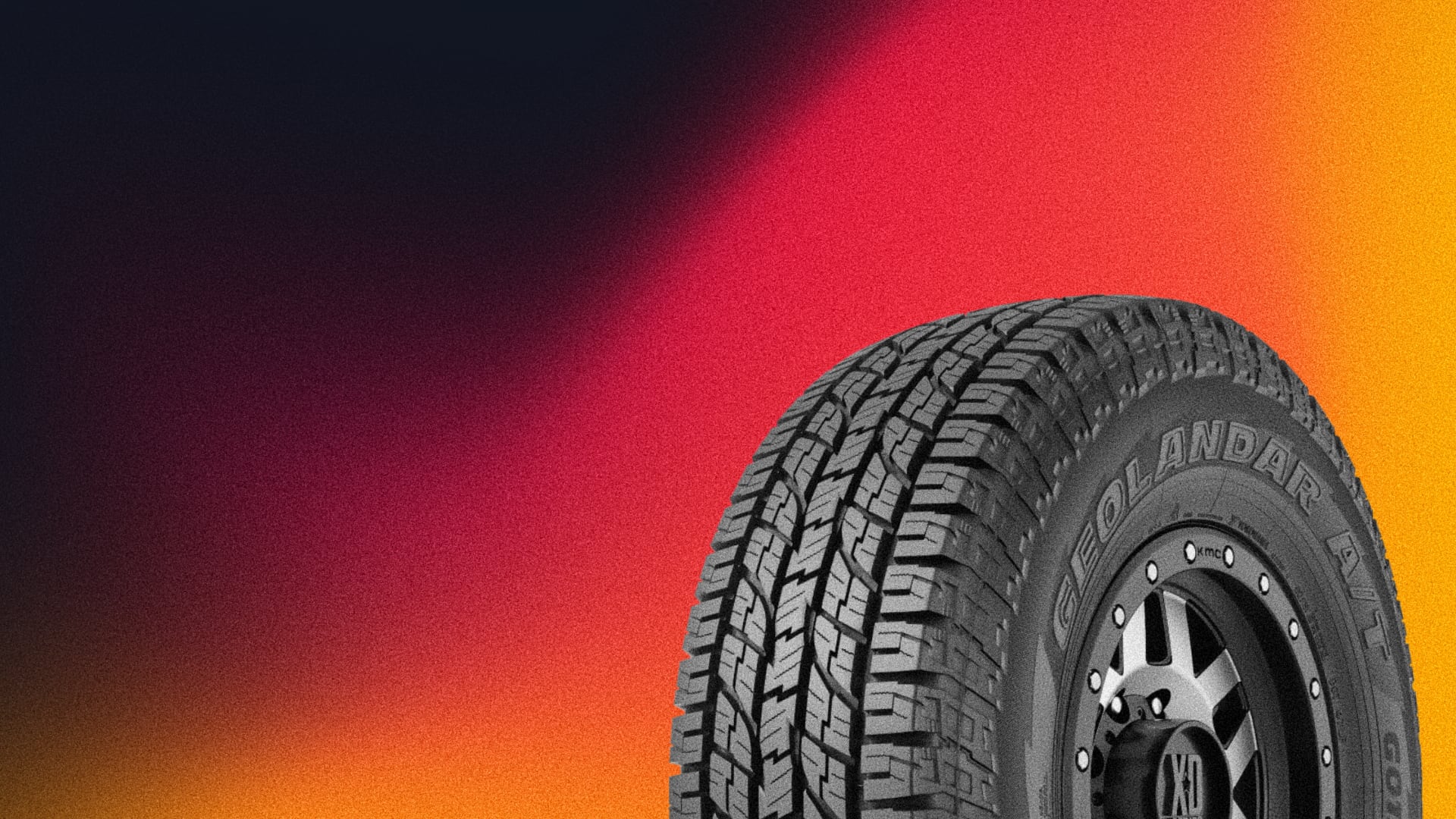 All-terrain tires are most drivers' preferred option for the simple fact that it takes them anywhere.
The Yokohama Geolandar A/T G015 is an all-terrain tire suitable for SUVs and light trucks. Compared with other all-terrain tires, it is famous for its quiet and comfortable nature. Despite its cost, it remains a much-wanted tire. In this Yokohama Geolandar A/T G015 review, we will explore what makes the A/T G015 exceptional.
Recommended
Yokohama Geolandar A/T G015
Yokohama's Geolandar A/T G015 is a dependable and comfortable all-terrain for SUV drivers that spend most of their time driving on the highway, with occasional trips over harsh terrains.
REREV may receive a commission for purchases made through links on our site. Learn more.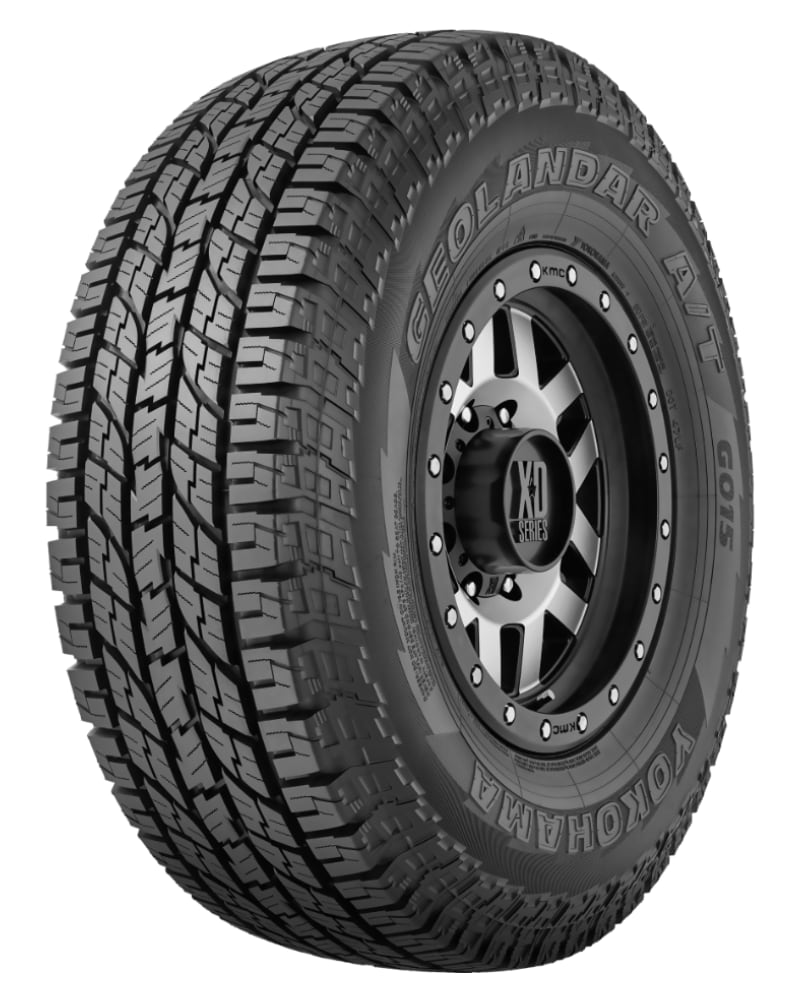 Why you can trust REREV's tire reviews: Our automotive expert researchers analyze tire specs, customer feedbacks and reviews from credible sources. This thorough analysis provides accurate information about tire performance, helping you make the best choice. Find out more about how we evaluate tires.
Key technologies
Yokohama's all-terrain tire is one of the best all-terrain tires available. The technologies Yokohama uses for the tires reflect the work Yokohama's engineers put into this. The core technologies are listed below.
EdgeTec grooves
Endurocore construction
3D Sipes
Four deep circumferential grooves
The EdgeTec grooves are a very important part of the tread design. They are a part of the tread pattern. They provide all-season traction for the A/T G015, implying that they perform well in most weather conditions. The tires perform fairly well in this regard except in severe winter conditions.
The Endurocore construction is responsible for the tire's high tread life. It is a part of the tire's internal parts and is the reason for its durability. The construction does not allow for fast wear, cuts, and chips due to driving on different terrains.
The 3D sipes prevent uneven wear and improve the tread block rigidity. It also provides snow traction. Its design on the tread pattern makes it possible for the tires to bite into the snow.
Finally, four deep circumferential grooves on the tread pattern give the tires good wet traction. They achieve this by evaluating water away from the tires as soon as they get in.
Safety features
Manufacturers must consider drivers' safety while using their tires. Nobody would want to drive with tires with potential risks to life or very low assurance for safety.
In response to this fact, Yokohama features certain technologies meant to improve safety on the road with the A/T G015.
The enduro-compound in the polymer and the 3D sipes on the tread pattern ensure that tread wear is uniform and slow. A uniform treadwear implies safety from accidents due to indents and chipping. And since the tire wears evenly, it lasts longer and gives better control.
Another safety feature of the A/T G015 is the EdgeTec grooves Yokohama put into the tread pattern. These grooves ensure that the tires can work in different weather conditions.
Speed ratings
Speed ratings indicate how fast a tire can go under controlled conditions.
The rating does not limit the speeds that can be attained with the tire. It is simply the fastest speed a tire can handle without malfunction.
For practical use, you must understand that these speed ratings are based on lab tests. The conditions at the lab and on the road are completely different.
Considerations should be given to weather and road conditions when speeding in reality. You can find the speed rating for a tire on its sidewall.
The A/T G015 has a speed rating of R, S, T, and H. They translate to 106, 112, 118, and 130 miles per hour. These ratings are among the ten highest available. Hence the A/T G015 can provide stability at such speeds.
Treadwear and durability
The tire tread is the part of the tire that makes contact with the road. It consists of rubber. Since friction between the tire and the road is important for movement, wear is unavoidable.
Treadwear ratings give us insight into how long a tire should operate. These ratings come from tests measured against a standard.
The A/T G015 has a treadwear rating of 600. Hence, it should last six times longer than a standard tire, implying that it is more durable than normal tires.
Maintenance indicators
All tires have maintenance indicators. Its purpose is to tell when a tire requires maintenance or replacement.
The A/T G015 uses the traditional tread wear indicator (TWI). The TWI looks like a triangle on the sidewall of the tire. When tread wear is level with this triangle, it is an indication that the tires need change.
Traction and performance
Treads are what give tire traction. Traction affects a tire's performance in different conditions. The best traction tires are those featuring thicker and deeper thread. Some manufacturers include studs or spikes to enhance traction. Good traction will give a good performance on the road.
To check how good the traction of your tires is, you can use the penny method. The penny method entails placing the penny between the ribs of a tire. If the tread rises above Abraham Lincoln's head, traction is good.
Yokohama introduced the EdgeTec groove technology to provide all-seasonal enhanced traction on the Geolandar A/T G015. Let us look at its performance for different paths.
Dry traction
How tires behave on dry roads depends on their dry traction. The A/T G015 exhibits good traction as an all-terrain tire due to its tread design. It also has short braking distances, which implies that sudden stops and parking are relatively easier to make.
Wet traction
Water in the tread can cause hydroplaning. Hydroplaning occurs due to skimming off the tires on a watery surface. It is a major cause of loss of control and accidents when driving in the rain.
The Geolandar A/T G015 uses its new Triple Polymer Enduro tread compound to give drivers control on cold rainy days. The tread pattern features deep circumferential grooves that reduce hydroplaning. These grooves evacuate water from the treads giving the tire more grip on the wet road.
Off-road traction
All-terrain tires move on almost all terrains with less difficulty than a normal tire.
The A/T G015 is a mild all-terrain tire. Hence, you should not expect it to behave like an aggressive all-terrain tire. Its tread pattern has a design that provides ample traction for moving on off-road terrains.
As a result, the A/T G015 has enough traction to move comfortably on hard-packed surfaces like dirt and gravel. However, it can get stuck on large rocks. It is easier to pull them out of such scenarios as they have enough traction.
Muddy terrains are a no-go area with the A/T G015. They do not have traction for mud. If the A/T G015 gets stuck in the mud, moving it out of there would be a very stressful affair.
Snow traction
During the winter, movement can be quite restricted if a tire does not have ample traction for snow.
Yokohama features 3D sipes across the tread pattern of the A/T G015. The function of the 3D sipes is to increase longitudinal traction. The longitudinal traction is useful for driving on snow. It handles well in the cold winter and ensures the tires do not get stuck in the snow.
The A/T G015 is not for driving on ice. Though it is a good all-terrain tire, its traction is insufficient for a safe ride on ice.
Noise and comfort
Contact between tread patterns and the road causes tires and vehicles to vibrate. These vibrations can be terrifying for most people. Often accompanying these vibrations are noises from the tire moving on the road. These noises vary with the vehicle's size and the load it carries.
Noise is common for all-terrain tires. However, the A/T G015 gives off less noise than most all-terrain tires. It also has relatively comfortable rides with fewer vibrations. These qualities are due to the tread design, which absorbs vibrations and minimizes noise.
Alternative
The Geolandar A/T G015 is quite good compared to other all-terrain tire models. If you are unsatisfied with the A/T G015, you can consider the BFGoodrich All-Terrain T/A KO2 as an alternative. Its major advantage over the A/T G015 is that it has better traction and can access terrains like mud and loose sand, which the G015 cannot access. However, the A/T G015 is quieter and more comfortable.
Price range
The Geolandar A/T G015 has an asking price of $140.45 for the smallest size, with its bigger sizes not more than $499.88. It is pretty expensive for tires in its category, but its value equals its price.
Warranty
Yokohama provides a 60,000-mile limited treadwear warranty for the A/T G015 with a 30-day trial period for driver's satisfaction. After the 30-day trial, the driver can either choose to keep them or return them for a refund. The treadwear warranty implies that the tires should last 60,000 miles without significant wear manifesting.
Yokohama also provides a standard limited warranty for replacement passenger cars, light trucks, and temporary spare tires. When used in normal highway service under specified conditions, these tires are eligible for replacements after a given period or level of treadwear.
These warranty packages are only valid between the company and its direct buyer. Buying the tire as a third party makes you ineligible to use the warranties.
Our take
Despite its high cost, the Geolandar A/T G015 is still a good option among all-terrain tire sets.
It distinguishes itself from others with better comfort and quieter rides. We believe it provides great value for the money.