Toyo Proxes ST III review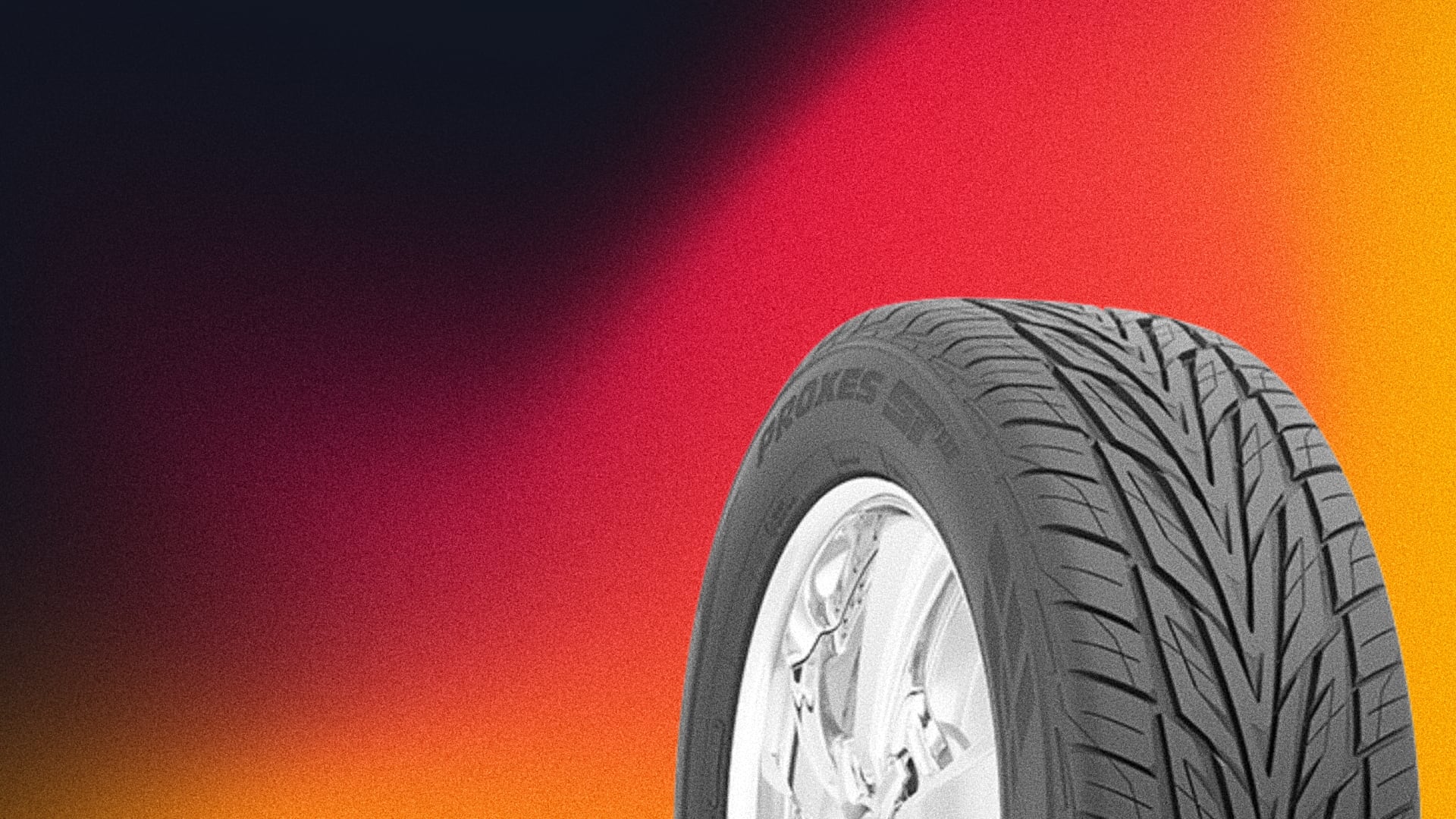 Not many all-season performance tires suit heavy SUVs and trucks, yet Toyo figured out the solution with its Proxes ST III tire. It impressively tackles the weight of your SUV and gives it year-round traction with increased stability and steering precision even at higher speeds.
So, our team decided to test the tire to its limits in this Toyo Proxes ST III review to give you a clear picture of what you can expect. We'll look into a tire's traction performance and other features that make it a perfect solution for your sporty SUV or light truck.
Recommended
Toyo Proxes ST III
As an affordable SUV and truck tire, Toyo Proxes manages to combine high-performance handling on both wet and dry roads with a robust design to give you the best estimated treadlife in the price range.
REREV may receive a commission for purchases made through links on our site. Learn more.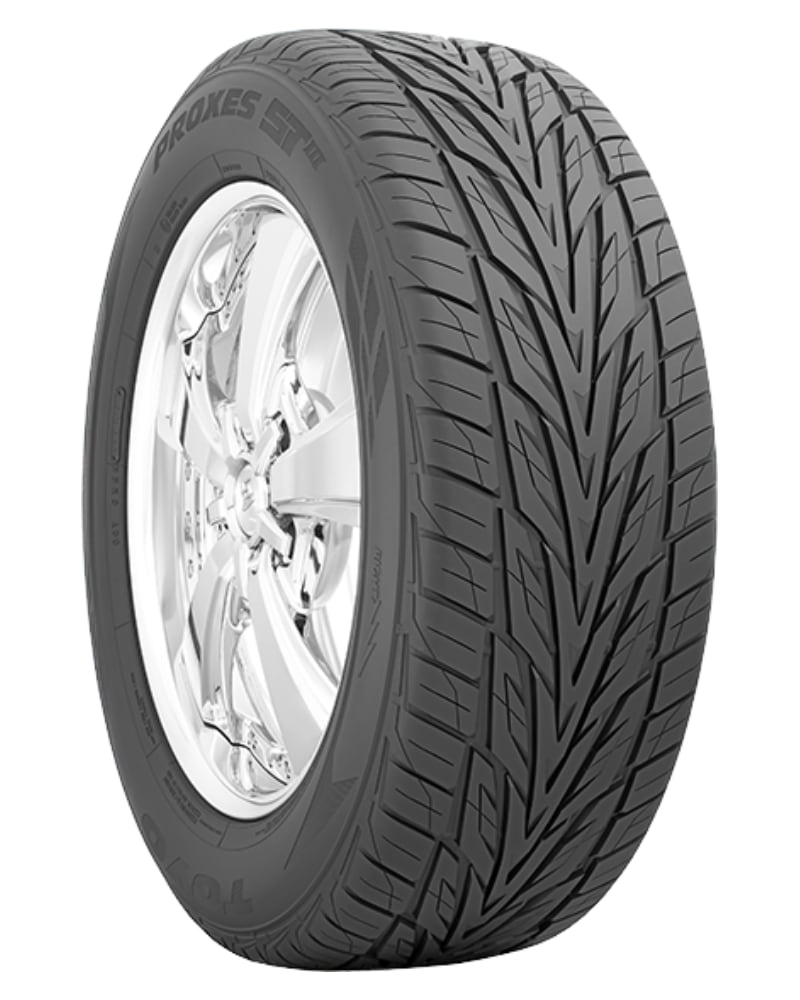 Why you can trust REREV's tire reviews: Our automotive expert researchers analyze tire specs, customer feedbacks and reviews from credible sources. This thorough analysis provides accurate information about tire performance, helping you make the best choice. Find out more about how we evaluate tires.
Key technologies
Toyo utilized some unique features to make the Proxes ST III tire so capable in terms of high performance throughout the year. First, the tire was tested for different driving situations through its proprietary "T-mode" software. The other standout features used to build this tire include a rigid rayon ply carcass and high content of silica in the compound material.
Rigid rayon ply carcass: The Toyo Proxes ST III is built with a rigid rayon ply carcass casing which strengthens the construction and adds driving stability. In addition, the casing helps improve tire elasticity during a high-speed drive and optimizes stability when cornering.

High level of silica in tread compound: With the addition of high silica content in the tread compound, the Proxes ST III comes with increased grip on dry and wet roads, and prevents the tire from getting too hot while rolling at higher speed. On the other hand, it also helps the tire stay flexible during the cold winter months, for better traction in the cold and snow. Because of it, you get lower rolling resistance which prevents the chance of irregular wear and improves your SUV's fuel economy.
Safety features
This tire also includes some safety features that you probably aren't used to with regular high-performance tires. They help you stay on track when driving at a high speed by increasing directional stability. The V-shaped directional tread pattern contains widespread "lightning grooves" that eliminate any water and slush from the tire.
Even as you drive at a higher speed on the highway, the "arrowhead" taper gives you improved directional stability with firmer contact with the road. It also helps lead the water away with the channels that get more narrow with the pattern, to optimize the tire's driving safety.
Speed ratings
For a performance tire like the Proxes ST III, the speed rating is the key. It lets you know about the highest driving speed that a tire can take and still maintain driving stability and steering response. For this model, Toyo made sure to offer two different speed ratings depending on the tire trim.
With a "V"-rated tire, you can safely drive up to 149 mph, while the "W"-rated tire lets you push your SUV or truck to its limits up to 168 mph in controlled conditions. So, it's yet another feature that speaks in favor of the sporty optimization of the Toyo Proxes ST III tire.
Treadwear and durability
It's common for high-performance tires like the Proxes ST III to last a bit shorter when compared to all-season touring tires. Still, this model gives you a predictable estimated life span of around 40,000 miles, and perhaps even more if you don't push the tire to its limits.
Toyo also went one step further with this one by adding slightly inclined outer tread blocks. Because of this design, the tire stands with a low chance of deformation, and it also entices even wear to make the tire last a while longer.
Maintenance indicators
With the Proxes ST III, Toyo decided to stick with the industry-standard treadwear indicator (TWI). It's a small gauge within the tire tread blocks which becomes visible as the tire wears down to its final 2/32″ of wear.
So, as the tire tread depth reduces, you can check the tread occasionally to see if it's aligned with the indicator. At this point, you'll need to change the tires with a new set, since it's not safe to drive with less than 2/32″ of the tread. In some US states, it's even illegal to drive with such low tread depth, so the indicators are especially important.
Wet traction performance
In terms of wet traction, Toyo Proxes ST III deserves all the praise. With a unidirectional tread design and V-shaped treads, water easily escapes the tire and prevents hydroplaning. It's a serious problem if this occurs, as it would mean issues with vehicle control due to low tire grip under a layer of water.
Luckily, these tires are equipped with deep grooves that spread in the same direction, eventually leading the water away from the tire. To top it off, Toyo added "multi-wave" sipes for a wider footprint on the shoulder blocks and improved wet cornering. Siping works well with the V-shaped grooves in providing a tight grip even when driving at faster highway speed on a rainy day.
Dry traction performance
When it comes to dry traction performance, Toyo Proxes ST III never disappoints. Thanks to angled tread block edges, this tire puts more rubber material into the road than its rivals. This results in better dry handling and faster steering response.
Wider and reinforced shoulder blocks add up to better cornering on dry roads, so this tire allows you to enjoy a smooth and safe ride even at higher speeds.
Snow traction performance
The Toyo Proxes ST III comes with enough biting edges created by tread siping to tackle light snow and ice. However, it's not the best snow performer out there among all-season tires, and it's all due to high-speed optimization of the tread.
So, as long as you keep your ride on the highway and just a thin layer of snow on the road, you should be fine. However, if you need a tire that delivers a higher level of snow traction, perhaps it's not the best option. It's a similar story with its ice traction, so picking this tire if your area doesn't get much snow during winter months is the best option.
Off-road traction performance
Taking your SUV or light truck with a set of Proxes ST III tires off the road isn't the best idea either. When it comes to the efficiency of all-season tires off the road, especially high-performance variants like Proxes ST III, the tread is simply not aggressive enough.
It won't have a good grip and you might even end up damaging the tread if you decide to go over a sharp rocky terrain. The bottom line is – these tires are perfect for a sporty highway ride, and they only suffice for slowly parking your car over gravel and sand in terms of off-road performance.
Noise and comfort
For a high-performance tire, Proxes ST III has remarkable noise isolation and offers a refined ride similar to a grand touring tire. It's all thanks to directional tread blocks strategically set to reduce driving resonance, providing you with a quiet ride.
Road noises are therefore reduced to the minimum, and the tire construction adds up to the overall driving comfort. With high tensile steel belts and a jointless cap combined with the casing technology mentioned, you get the utmost driving stability and improved comfort even at high speed.
Competitors and alternatives
The competition for high-performing all-season SUV tires is overwhelming, but rare are the models that can compete with the year-round performance and comfy driving that Proxes ST III provides. Here are some of its main rivals that all share the same features and driving capabilities:
Pirelli Scorpion Verde
Yokohama Parada Spec X
Price range
The price range of Toyo Proxes ST III tires depends on the tire trim, size, speed rating, and load capacity. So, you can find a single Proxes ST III tire starting from about $155 for a 17″ size trim. However, the price goes up to $365 for a single 24″ tire, as the largest size that Toyo offers.
Even so, it's a convenient range for a high-performing tire that offers all-season traction and more than decent driving comfort.
Warranty
The warranty package that Toyo offers with this model includes a 40,000-mile limited treadwear warranty and a uniformity warranty during the first 1/32″ of wear.
Also, you get a workmanship and materials warranty that lasts for 5 years, with a free replacement within the first 25% of tire wear. You can also use the "No regrets" 45-day trial to decide if these tires make the best fit for your sports utility vehicle.
Our take
Overall, Toyo Proxes ST III tire makes a desirable option for all the owners of sporty and luxury SUVs and trucks that wish to get an affordable tire set with superb high-performance handling. Hopefully, this Toyo Proxes ST III review helps with the insight into the main features and the driving comfort that this tire provides.
You won't regret choosing these tires over more expensive premium competitors, as Toyo truly stepped up its game with the Proxes ST III model.
Where are Toyo Proxes ST III tires made?
Toyo Proxes ST III tires are made in the US-based Toyo Tire plant in Georgia.
How good are Toyo Proxes ST III tires?
Toyo Proxes ST III tires are great when it comes to high-performance highway driving, and their only slight downside is limited snow traction.
How long do Toyo Proxes ST III tires last?
Toyo Proxes ST III tires last for about 40,000 miles, or even more if you don't constantly push the tire to its limits.
What is the speed rating for the Proxes ST III tire?
The speed rating for the Proxes ST III tire includes a u0022Vu0022 and the u0022Wu0022 rating as the ultimate sporty trim choice.
Where to buy Toyo Proxes ST III tires?
You can buy Toyo Proxes ST III tires in US-based Toyo Tire dealerships and online tire shops with discount codes.
What is the difference between Toyo Proxes ST III and Toyo Proxes?
Toyo Proxes ST III is a higher trim of the Toyo Proxes tire model dedicated to a sportier ride and additional stability features and structure technologies.
Which is better – Toyo Proxes ST III vs Nitto 420V?
The Toyo Proxes ST III is a similar tire to Nitto 420 V but it has a slightly higher expected tread life.
Which is better – Toyo Proxes ST III vs Pirelli Scorpion Verde?
Pirelli Scorpion Verde is a slightly better-wet traction performance tire, while the Proxes ST III wins in several other categories like cornering stability and driving comfort.
Which is better – Toyo Proxes ST III vs Yokohama Parada Spec X?
The Proxes ST III tire offers better overall traction performance than the Yokohama Parada Spec X tire.