If you are interested in buying a set of all-terrain or mud-terrain tires for your SUV or light truck with the best blend of price and quality, Toyo Tires is the go-to brand. The Japanese tire manufacturer excels in making some of the best tire sets for crossovers, SUVs, and trucks, and it also operates with a USA-based subsidiary.
However, the company went far as to spread its product lineup onto passenger car tires and even some performance tires. That's why we'll discuss it all in this Toyo Tires review to see just how far their efforts went. Sit tight and follow us on each step of the review as you don't want to miss out on Toyo Tires' overview. We'll also consider the technologies that made them a quality brand, and the overall benefits of their tires!
History and overview of Toyo tires
The Toyo Tire & Rubber Company was established in 1945 and started its mission in Japan to become one of the world's leading tire manufacturers. After two decades of successful business, Toyo Tires expanded to the US by opening Toyo Tire USA Corporation.
During this period, the manufacturer mostly focused on truck tires and SUV tires, and it was one of the first tire brands to tackle pollution problems. They did so by opening the Akashi Plant in Hyogo to control their rubber production to decrease the impact on the environment.
So, it's obvious that US drivers can rely on these for SUVs and light trucks, but that doesn't mean the brand can't produce top-quality passenger car tires.
Over the years, Toyo Tire also acquired several subsidiary brands including Ryoto Tire and Nitto Tire and established Toyo Tire Holdings of Americas Incorporated. So, the brand was present in the US for decades. It also achieved great results in the Baja 400 trophy trucks tournament, which is a truck race over 400 miles of rugged Baja California terrain!
Key takeaways
We understand that you want the verdict on the brand's worth here and now. So our team made sure to give you insight into the key benefits of Toyo Tires. These will give you an overall idea of what you can expect from Toyo Tire products if you don't have the time to go over the whole review:
Impressive all-terrain performance – Toyo tires are built to last, and the same goes for their SUV and truck tires meant for off-roading. Tire series like Toyo Open Country are some of the best off-roaders on the market, as they give you boosted durability and traction. Toyo Tire engineers do their best to equip tires from this category with aggressive treads even on the sidewall.
Reinforced tread materials – Not everything about Toyo tires can be seen by the naked eye, and the 3-Ply Polyester reinforcement confirms it. Because of this type of casing, their tires are completely puncture-resistant and have higher load capacity. It especially reflects the tear resistance of the sidewall, so you can have peace of mind when making turns on demanding terrains.
Safe and sturdy regardless of the weather – Toyo Tire engineers made their all-terrain tires not only great for off-roading but also for safe driving all year long. It also reflects their passenger car tire technologies, with multi-wave sipes, and nano balance technology. You can find a fair share of their tires equipped with the 3-Peak Mountain Snowflake symbol, so they can even handle extreme winter conditions.
Where are Toyo tires made?
Toyo tires are made in Japan, China, and the US, depending on the tire model. Some of the Open Country tire models like the R/T tire are made in the US facilities, while the tire compound development is mostly done in Itami, Japan.
So, if you are looking for tires made in the US, you can find some Toyo models produced domestically. Toyo Tire also runs production facilities in Europe, mostly in Germany and Serbia.
Who makes Toyo tires?
Toyo tires are made exclusively in-house, so you won't have to worry about some low-quality brand participating in the production process. Moreover, they still use their production facilities in Japan, including the ones in Sendai, Hyogo, and Kuwana for genuine Toyo Tire quality.
However, tires made in the US and China also need to go through thorough testing, so the brand remains faithful to ensuring a high build quality.
Are Toyo tires good?
Toyo tires are some of the best tires for SUVs and light trucks, but the brand also worked hard on improving the quality of its passenger tire lineup. Their passenger car touring tires and UHP tires are considered to be on a high level in the industry.
The company recently focused on improving rolling resistance, braking performance, and tread compounds to provide high value when compared to the price tag.
Best Toyo tires by car type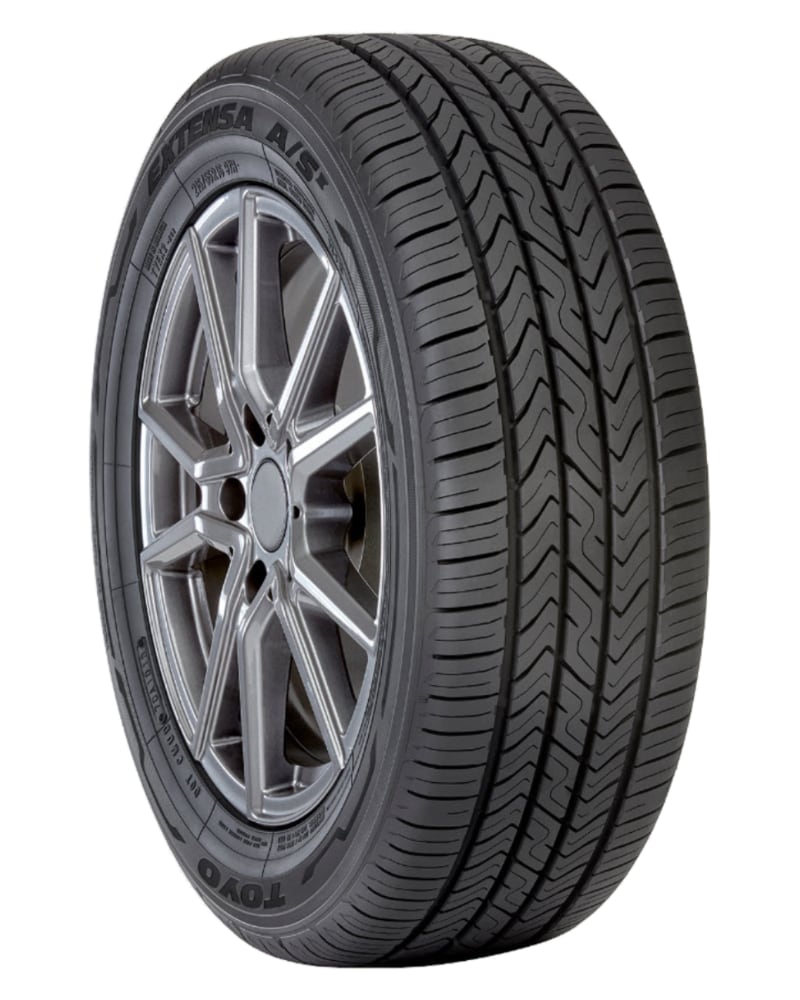 Treadwear
Traction
Temperature
Treadwear
Traction
Temperature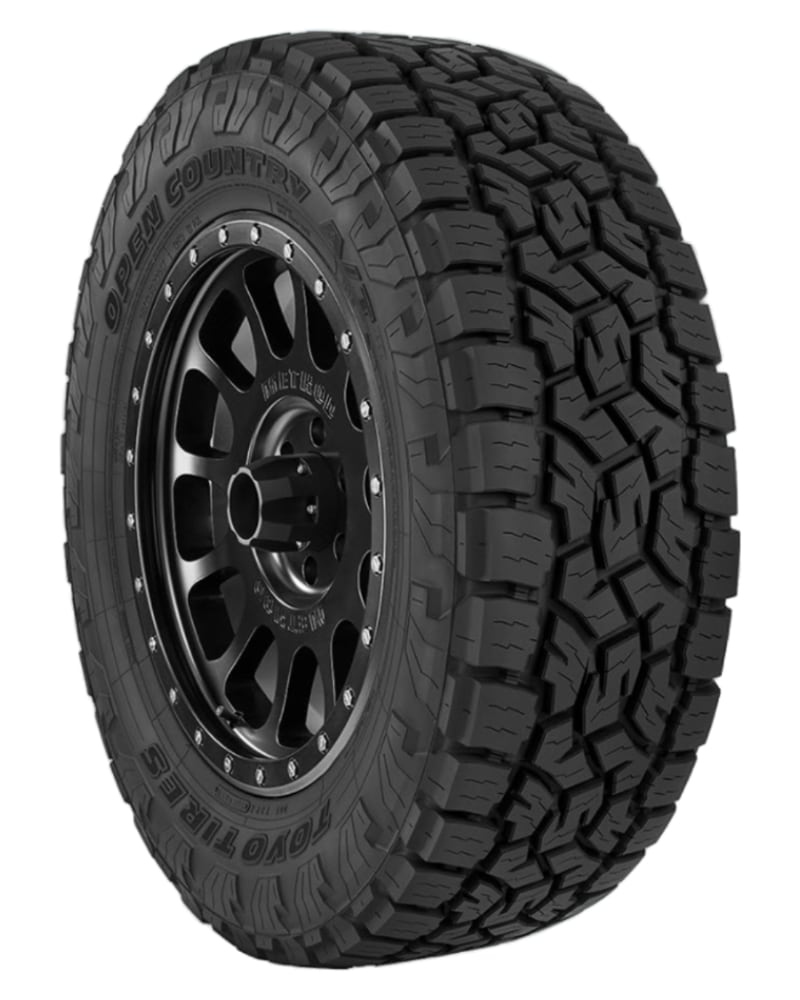 Treadwear
Traction
Temperature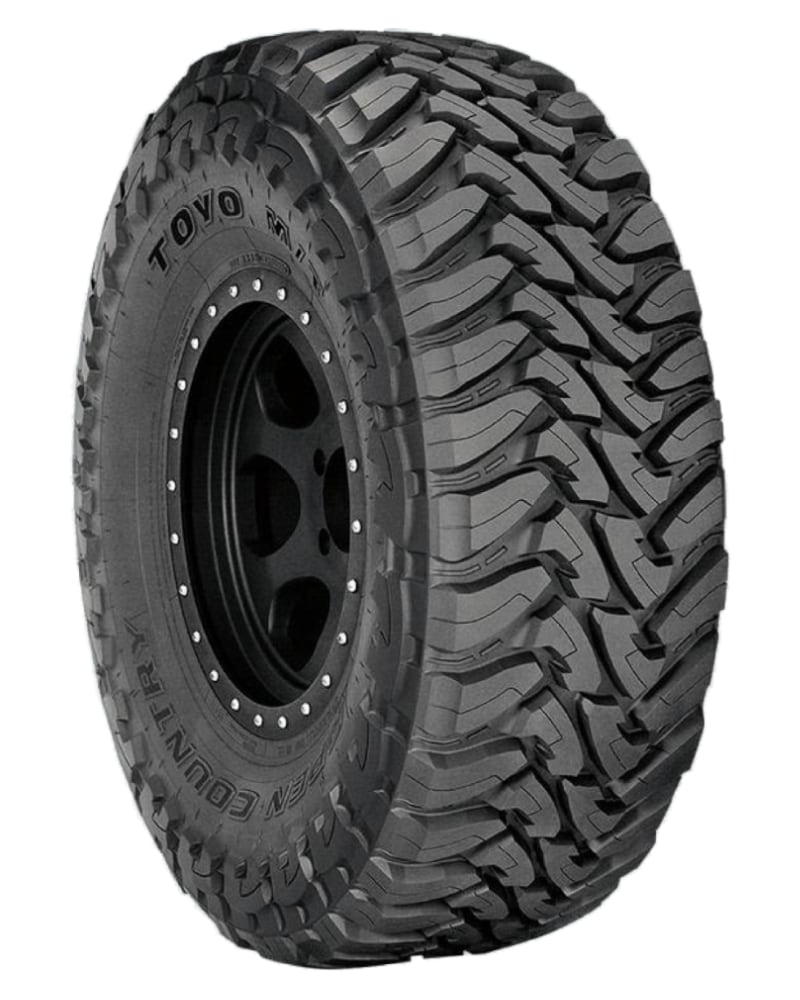 Treadwear
Traction
Temperature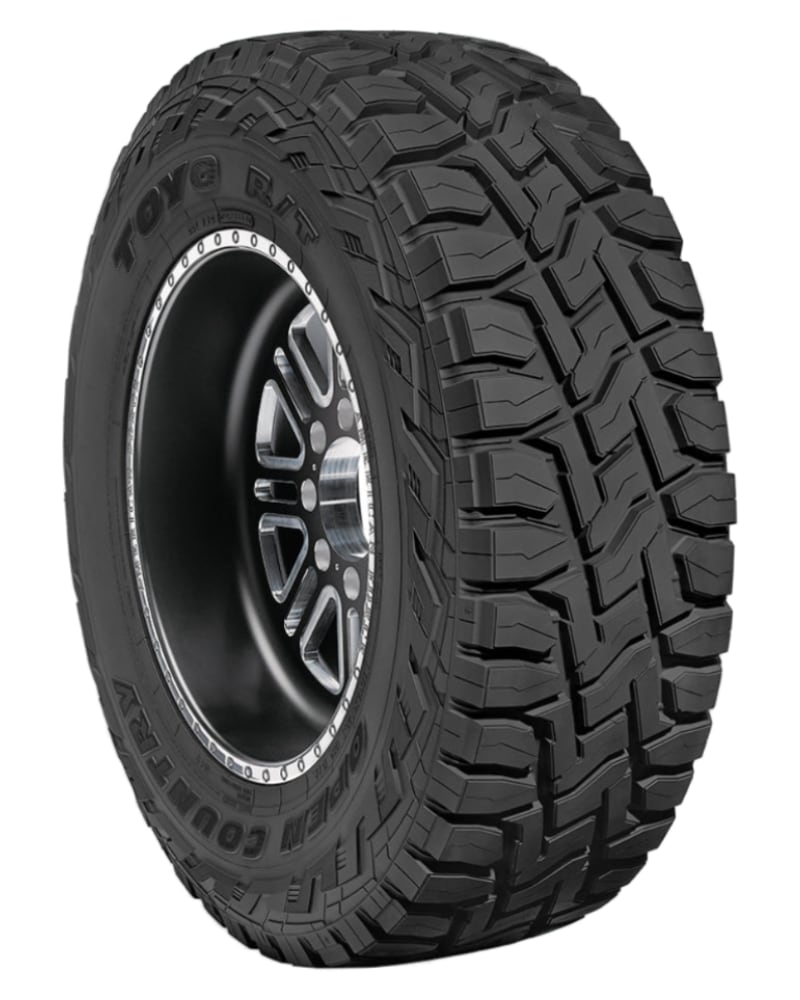 Treadwear
Traction
Temperature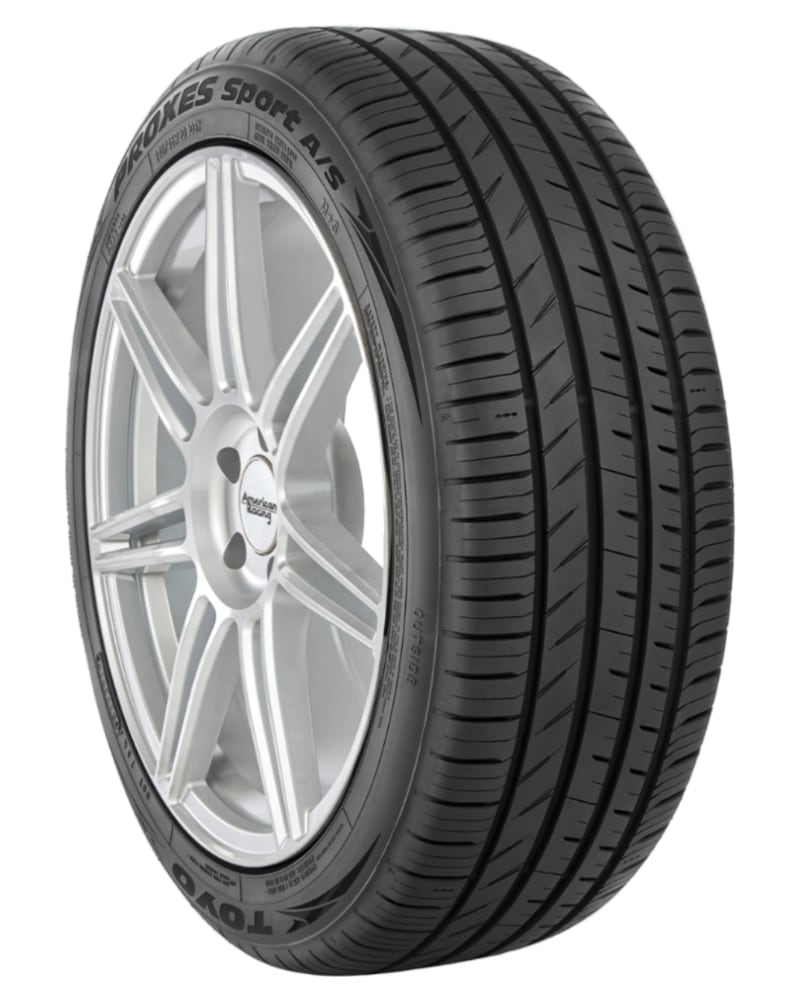 Treadwear
Traction
Temperature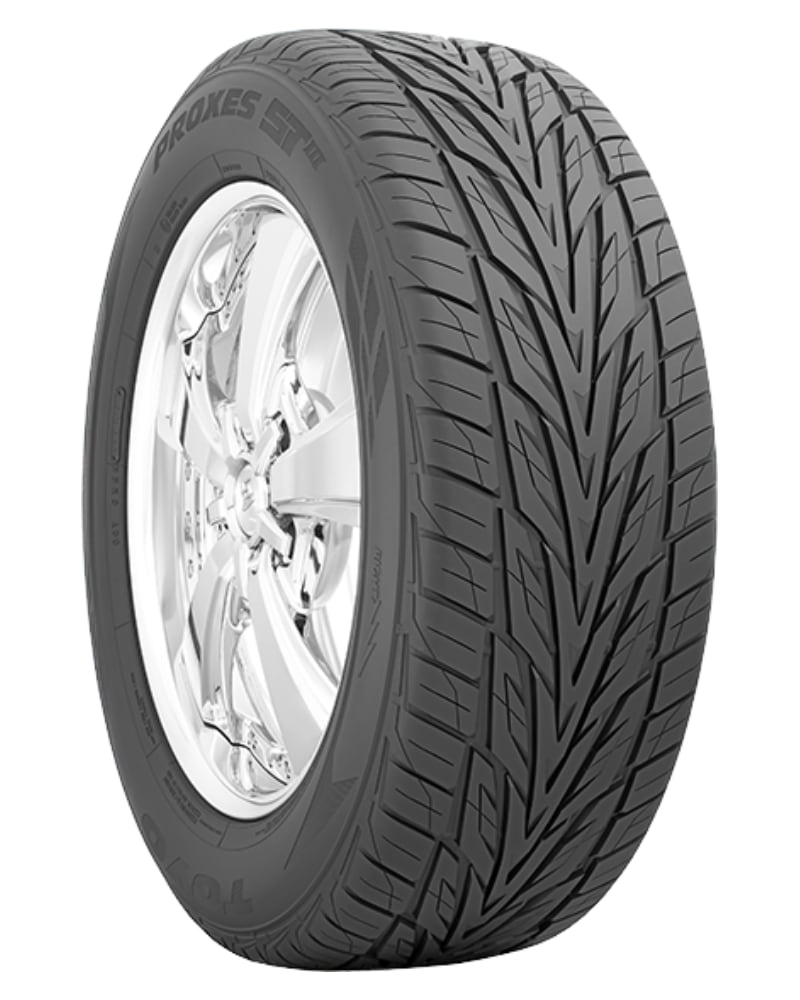 Treadwear
Traction
Temperature
Cost of Toyo tires
Toyo Tire truly tends to offer something for everyone, so you can find their tire prices ranging from $90 to $460 per tire. Some of the best bargains include the NanoEnergy A29 tires that you can find at the cost of $110 per tire. Also, a single Open Country AT II tire starts at $115 for a single tire in the lower size trims.
As for the more expensive tires, you can find dedicated off-road terrain tires like the Toyo Open Country R/T with the price of around $400 in a 22″ trim, and that's just for a single tire. So, Toyo Tire might not be the most affordable brand, but it provides great quality in a reasonable price range for a premium tire.
Why choose Toyo tires?
There are plenty of reasons why you should choose Toyo tires over other brands that compete to enter the premium tire brand category. They bring you impressive build quality for the price. So, here are several key points that could make your decision to purchase these tires easier:
Toyo Tire Technology: Decades of experience lead to Toyo engineers using advanced technology like Nano Balance tech. It enables the engineers to modify the tire compound on a molecular level to adjust the rolling resistance and traction. Also, the 3D Observational technology enables the engineers to look deep into the rubber material and optimize it for the best driving experience.
Toyo Performance: Toyo tire experts also test the performance of their tires through driving simulations and tests. Because of this kind of approach, they achieve lower road noise and vibrations, shorter braking distance, and low rolling resistance. So, you'll get a safer driving experience and a longer tread life along with the overall boosted performance.
Best For SUVs And Trucks: Toyo tires make one of the favorite brands of all SUVs and truck drivers. From the regular all-season tires like Toyo 600 HT to off-road tires like Open Country AT 2, Toyo has it all. There are even some high-performance SUV tires like the Proxes ST 3 series, so SUV tire owners can simply choose.
Our take
Well, it's clear after going through this Toyo Tire review that this brand has something special to offer. Thanks to the brand's reputation and dedicated team of engineers that run all the necessary tests, you can rest assured of the best tire quality.
While the price might seem a bit high for some tire models, just consider all the steps taken by Toyo experts to give you a better, longer-lasting tire. It's the final relation between price and value that matters the most, and Toyo surely brings a decent blend to the table.
How long do Toyo tires last?
Toyo tires usually last from 45,000 miles to 60,000 miles, which is above the average. However, the tread life also depends on the tire type, since their touring tires last much longer than UHP tires and off-road tires.
What tire sizes does Toyo offer?
Toyo offers tire sizes from 15″ for passenger cars to 22″ for their dedicated off-road SUV tires and mud-terrain tires.
What brands are comparable to Toyo Tire?
Tire brands like Hankook, Goodyear, and BFGoodrich compare to Toyo Tire and make the closest competition to the Japanese tire manufacturer.
Are Toyo tires the best tires out there?
Toyo tires might not be the best tires in the opinion of many drivers that prefer expensive brands like Michelin or Pirelli. However, they do represent the best option for SUVs and even their passenger car tires have vastly improved in quality, considering the price range.