Goodyear Assurance WeatherReady review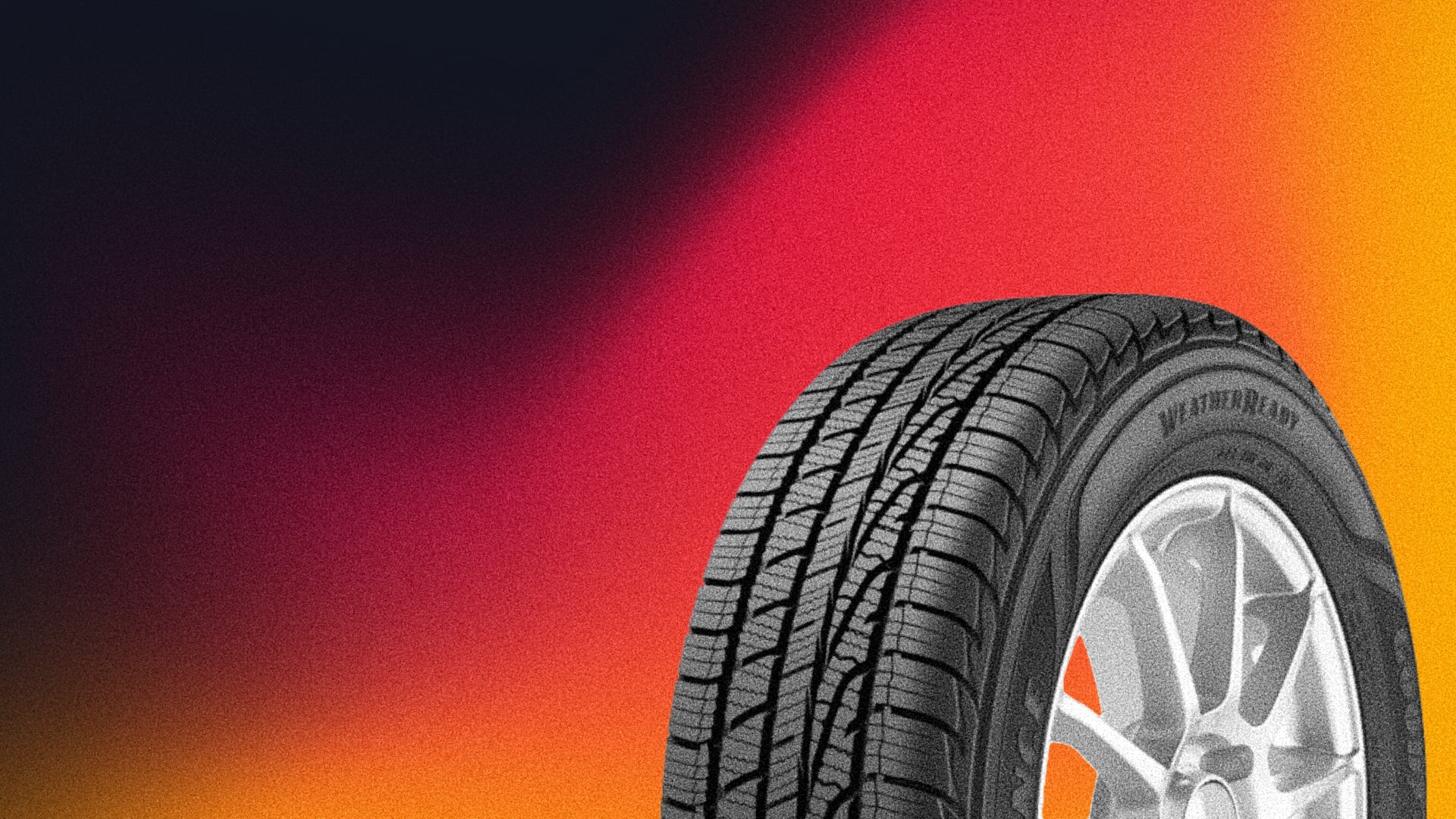 REREV may receive a commission for purchases made through links on our site. Learn more.
If you are looking for a tire to give you year-round traction with high performance and a comfortable driving feel, Goodyear got you covered. With a premium model from the Assurance lineup, Goodyear takes one step closer to being a favorite domestic tire brand.
This Goodyear Assurance WeatherReady review will tell you exactly why this tire deserves attention. It's a premium grand touring tire with an asymmetric tread design and a reinforced compound made to last. Coming in size trims from 16″ to 20″, the WeatherReady suits sedans, coupes, crossovers, and even smaller SUVs.
Recommended
Goodyear Assurance WeatherReady
The Assurance Weatherready is a heavy artillery tire from Goodyear with powerful grip throughout the seasons and prominent sports driving characteristics and incredible steering precision.
Purchases made through links on our site may earn us a commission.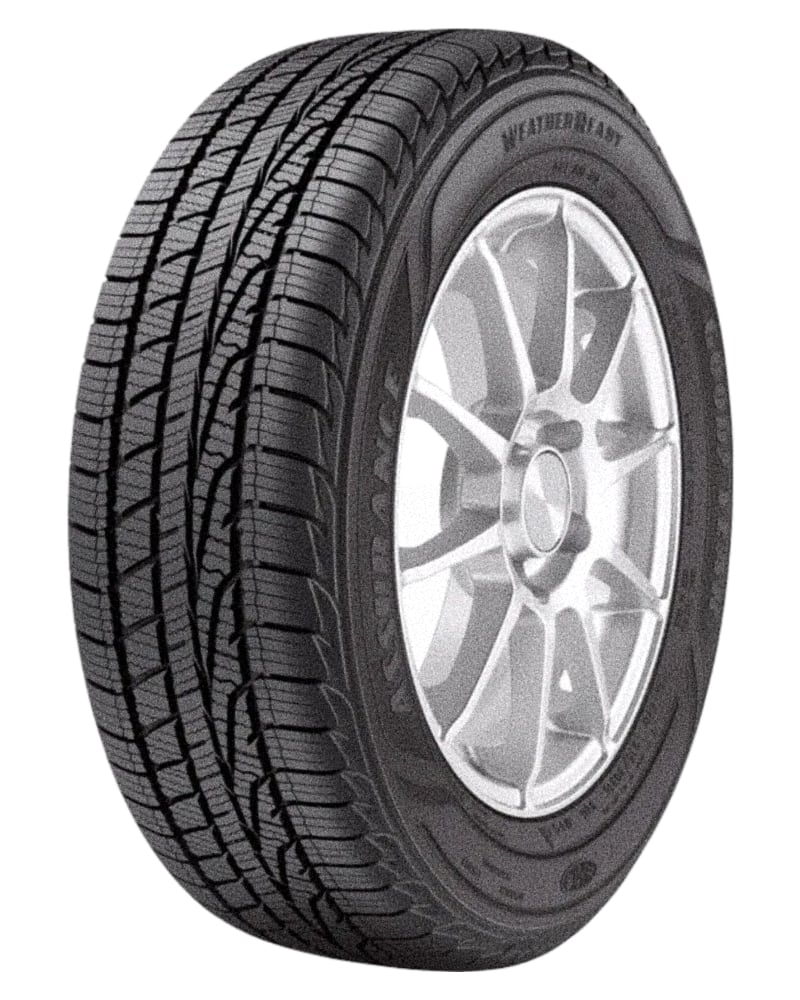 Key technologies
Goodyear made sure to make the Assurance WeatherReady one of the most technologically advanced tires yet. Some of the signature technologies and features include 3D Treadlock blades, Evolving Traction Grooves, and an innovative tread compound.
3D Treadlock blades: This technology is applied to the large shoulder blocks of the Assurance WeatherReady tire. The blades lock together while cornering to give you an extra bit of grip in slick driving conditions.
Evolving traction grooves: The asymmetric design of this tire includes a center rib section where the 3D Treadlock blades combine with Evolving traction grooves. This helps the tire retain its wet traction performance throughout its tread life. The middle section blades evolve into traction grooves as the tire wears off, and the grooves get wider and wider over time. So, they help remove the water and slush away which drastically affects wet handling.
Premium soy-oil enhanced compound: This unique tread compound helps the Assurance WeatherReady tire remain flexible and grippy in the cold weather, yet firm enough for great dry traction. So, regardless of the weather conditions, you get the best possible grip and increased driving safety.
Safety features
Goodyear is one of the major American tire brands, so they know what an average driver needs – a safe and well-performing tire. That's why they added zig-zag sipes all over the tread blocks to make the tire pliable even in snow and heavy rain.
The tire has deep and wide grooves across the tread blocks spreading all over to the shoulders. To top it off, they added sweeping tread grooves so the water exists in every direction as the tire rotates. Combined with the 3D Treadlock blades on the shoulders and center blocks, these features make the tire as safe as it gets within this category.
Speed ratings
With the Assurance WeatherReady tire, you can select the speed rating by preference. Speed rating represents the maximum speed at which the tire was tested and still retained its safety features and traction properties.
So, you can choose between the "H"-rated and "V"-rated tires depending on the speed limit you find suitable. WeatherReady tires with an "H" speed rating are capable of taking speed up to 130 mph, while the "V"-rated tires can go some extra distance with the 149 mph speed limit.
You can find the speed limit by going over the tire number on the sidewall. For instance, a 205/60R16 92V WeatherReady tire has a "V" rating as you can see from the final letter in the marking.
Treadwear and durability
Goodyear Assurance WeatherReady tires are equipped with an all-weather compound and asymmetric tread pattern. Thanks to this, they can last about 60,000 miles regardless of the forecast. Highly durable materials and asymmetric pattern feature like Evolving traction grooves ensure you get an equally usable and pliable tire even as it wears off.
On top of that, these tires earned a Uniform Tire Quality Grade (UTQG) of 700 AA, which means they proved to last 7 times more than a test comparison tire. The "AA" refers to the short braking distance measured in the test, so these beauties make a long-term solution.
Maintenance indicators
It's important to know the maintenance indicators so you can replace your WeatherReady tire on time once it wears off. Besides a visual tire tread inspection, you can also check the industry-standard TWIs or treadwear indicators placed inside the grooves.
Once your Assurance WeatherReady tire aligns with the indicator, it means you've got just the final 2/32″ of tread left. You should also check the tire's production date after buying it. There's a mark on the tire number that states the week and year of production. So, an 1821 mark means the tire was produced in the 18th week of 2021.
Wet traction performance
On a rainy day, the 3D Treadblock blades on the shoulder block open and give your ride a better grip on wet roads. So, wet cornering and steering precision is at an admirable level, and that's not the only thing that makes it superb.
WeatherReady tires are also equipped with numerous water channels spreading across the tire, as well as deep siping. There's no possibility of sliding while driving on wet roads, and that's what makes these tires so well. The Weather Reactive technology utilized by Goodyear truly makes these tires stand out from the bunch as it gives you the best of both wet and dry traction.
Dry traction performance
Driving with Assurance WeatherReady tires on a dry road feels like a charm. The asymmetric tread pattern along with closed Treadblock blades adds up to the ultimate dry grip and it makes the tire stable and secure even at higher speeds.
Braking distance is short, and cornering precision is at the highest possible level. The tread compound stiffens in the summer to maximize the tread patch on the road for better contact and a firm grip while driving.
Snow traction performance
It's incredibly difficult to make a tire with superb wet and dry handling and make it with enough biting edges to grip the road in snow as well. Luckily, Goodyear pulled it off with these tires, as they perform surprisingly well on snow.
These tires have earned a Three Peak Mountain Snowflake symbol (3PMS) which means they have been tested for driving in severe winter conditions. The soy-oil-enhanced compound also makes the tire pliable and flexible in the winter, which is just what you need from a tire dedicated to a year-long performance.
Off-road performance
The only section where this tire falls behind is the off-road driving performance, and it's no wonder. It's not an off-road or an all-terrain tire, so it makes perfect sense it's not so useful in these driving conditions. Although it fits some crossovers and small SUVs, you shouldn't risk taking it out for an off-road drive.
With so many tread features, you could easily harm the biting edges and tread blocks, so they would lose their traction properties in wet and snow.
Noise and comfort
Goodyear Assurance WeatherReady isn't only useful in all weather conditions, but it's also a tire capable of delivering a refined ride. You won't feel much noise and road vibrations with these tires mounted regardless of the driving speed.
They handle quite well and evenly distribute road pressure thanks to the reinforced tread compound. So, it also wears off evenly, and that's why you don't get the rumble and noises transferred into the cabin.
Competitors and alternatives
Goodyear Assurance WeatherReady is on par with some of the most premium all-season grand touring tires out there. Among the tires with similar properties, these are its biggest rivals:
Michelin Crossclimate 2
Bridgestone Weatherpeak
Price range
In terms of price, Goodyear Assurance WeatherReady tires aren't cheap, but they aren't on the most expensive side either. The starting price comes with the lowest size available, so a single 15″ tire costs around $138. However, as you go through the sizes and trims, the price also increases.
That's why a single 20″ tire costs around $254 which is in the same range as some premium Michelin and Bridgestone tires.
Warranty
The warranty package on Goodyear Assurance WeatherReady includes a limited treadwear warranty on 60,000 miles. So, if your WeatherReady tires wear off prematurely, you will be able to get a replacement at a lower price, according to the passed mileage.
These tires also come with a workmanship and materials warranty with free replacement during the first year or the first 2/32″ of tread, whichever comes first. You also get a 30-day test drive to figure out if these tires meet your expectations, so you can swap them for another Goodyear set if they don't.
Our take
Overall, Goodyear Assurance WeatherReady tires are just what drivers are looking for in a set of all-season tires with grand touring driving refinement. They handle all weather conditions equally well and even come with a 3PMS symbol which confirms they can handle harsh winter conditions.
You won't be disappointed with these tires, and perhaps the only downside is the price which, frankly, isn't as high as some Michelin models and tires from other premium brands can get.
Where are Goodyear Assurance WeatherReady tires made?
Goodyear Assurance WeatherReady tires are made in the US, in the Goodyear production facilities.
How good are Goodyear Assurance WeatherReady tires?
Goodyear Assurance WeatherReady tires are among the best in the all-season tire lineup from premium brands.
How long do Goodyear Assurance WeatherReady tires last?
These tires last about 60,000 miles, and they are covered with a limited treadwear warranty in case they wear off prematurely.
What is the speed rating of Assurance WeatherReady tires?
These tires come as anu0022Hu0022-rated and u0022Vu0022-rated grand touring tires.
Where to buy Goodyear Assurance WeatherReady tires?
You can buy Goodyear Assurance WeatherReady tires in Goodyear tire shops and online shops where you might be able to use discount codes for a fairer price.
What is the difference between Goodyear Assurance WeatherReady and All-Season?
The Goodyear Assurance WeatherReady is a grand touring tire and it's much more refined than the Assurance All-Season tire. On top of that, there's a big difference in snow performance and wet traction performance that goes in favor of the WeatherReady tire.
Which is better – Goodyear Assurance WeatherReady vs Michelin Crosscllimate 2?
Goodyear Assurance WeatherReady is a slightly better tire overall, and the Michelin tire only beats it in terms of tread life.
Which is better – Goodyear Assurance WeatherReady vs Firestone Weathergrip?
Goodyear Assurance WeatherReady is a better tire overall than the Firestone Weathergrip. It has much better wet and snow traction and driving refinement.
Which is better – Goodyear Assurance WeatherReady vs Bridgestone Weatherpeak?
Goodyear Assurance WeatherReady has similar test results to the Bridgestone Weatherpeak tire, but the Weatherpeak tire has a higher starting price.
REREV may receive a commission for purchases made through links on our site. Learn more.