Most hyped electric cars that are NOT Tesla! [Study by Rerev]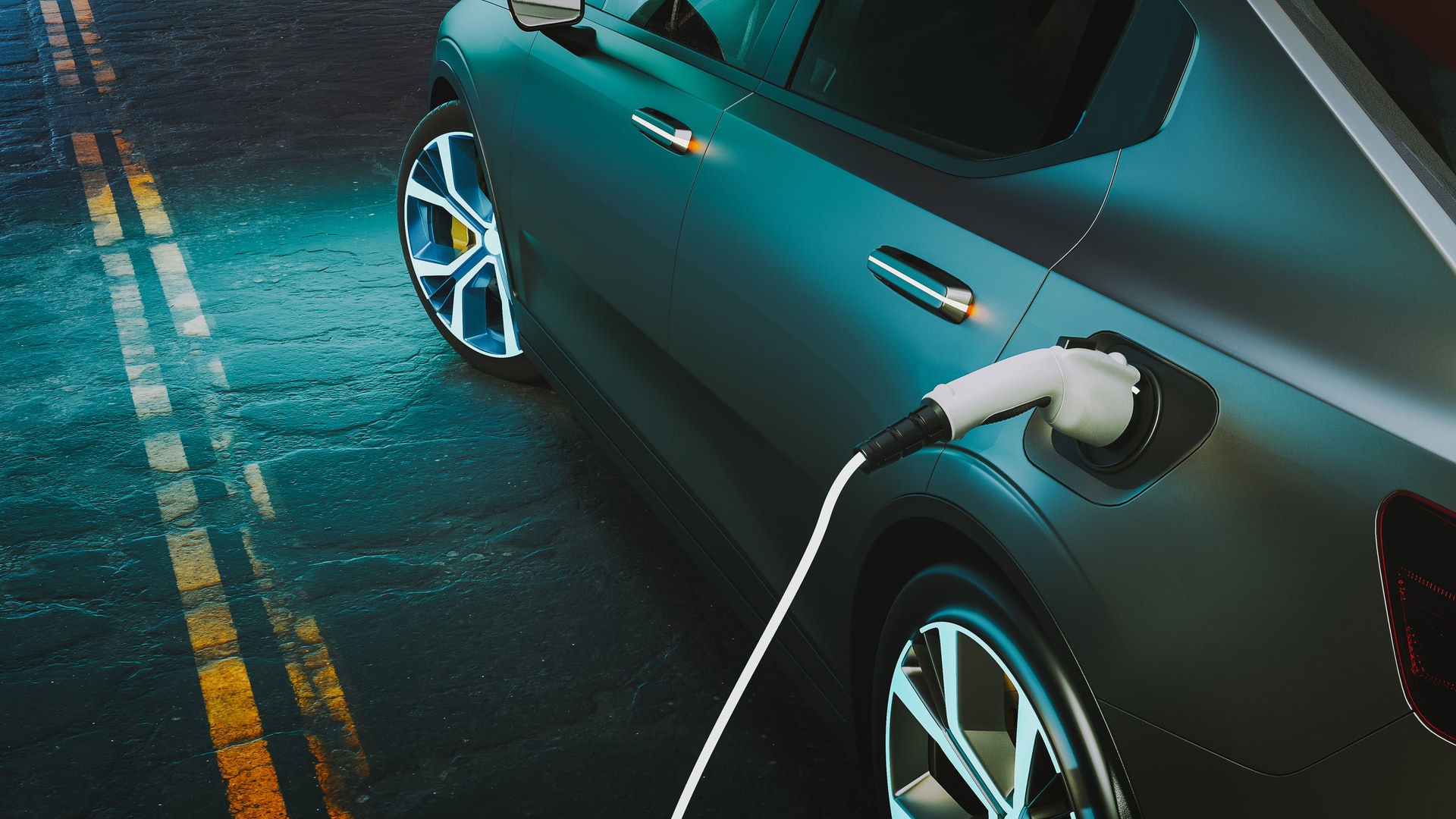 The automobile industry would have suffered from lack of innovation, if it wasn't for electric cars. You might think that electric cars are a new thing, while this is true for the functional electric cars we have nowadays, the concept of an electricity-powered car has been around since the 1800s. The electric car was always considered a noble scientific invention, but also as a failure of a commercial product. That's why car manufacturers brushed aside the idea of including it in their production plans.
Not until recently, when climate change became a grave threat that every nation takes seriously, and people around the world started appreciating alternative lifestyles that carry less carbon footprint, did EVs come back as a favorite by both manufacturers and car buyers. In 2021, the global market size for electric cars reached $287.46 billion, and expected to grow in the coming years by 24.3% reaching more than $1 trillion by 2028.
To take a closer look at the popularity of the EV market, we gathered data from different web platforms about the most talked about and searched for electric car models for you to check out:
Mini Electric is the most affordable electric car at $34,000
When it comes to buying a car, you want to invest your money wisely. Paying a ton of money for a car doesn't necessarily mean you are getting better value, in fact, many budget-friendly cars are great to have. Like the Mini Electric model from MINI. At only $34,000 you get a 181 hp front-wheel motor, with a 28.9-kWh battery that drives a range of 110 miles on a full charge.
Lotus Evija is the most expensive electric car at $2,300,000
Luxury isn't lost if your choice is electric. Many well-known brands that make luxurious ICE (internal combustion engine) cars have set their foot in EVs. Lotus Evija, by the British company Lotus, is claimed to be the most powerful car in the world. Its four electric motors produce a combined output of 2,011 BHP and 1,703 Nm. It might as well be the most expensive, priced at a staggering $2,300,000.
TikTok is the most popular social media platform for EV engagement
Among the few major social media platforms people use, TikTok -surprisingly- takes the cake as the most popular for EV onlookers. Thanks to its easy-to-use app and nugget-sized videos, total views for EV videos on TikTok scored over 1 billion views.
The BMW iX is the most popular EV at 230 million engagements
With all the hype around electric cars found online, one might think that Tesla; the brand that reintroduced electric cars to the world, might have been the one most popular. But according to our research, it was actually the BMW iX, with more than 230 million engagements. This $85,000 SUV got posted about on Facebook 39,300 times, and on Instagram 686,557 times. It also was searched on Google 172,000 times, and videos about it viewed on TikTok 237,300,000 times.
The Mercedes-Maybach EQS is the least popular EV with 2,311 engagements
The least popular EV online was the Mercedes-Maybach EQS with a total of 2,311 engagements. The $102,310 SUV was posted about on Instagram only 2,219, and searched for on Google 40 times, while TikTok videos about it only made 52 views.
BMW is the most popular electric car brand online at 350 million engagements
BMW wins the race as the most popular brand of EVs on social media. Having ranked three times on our top 10 list with its iX, i3, and i4 car models, the infamous German maker garnered a total of a whopping 350 million engagements online with the following statistics:
BMW iX: 39,300 Facebook posts, 686,557 Instagram posts, 172,000 Google searches, and 237,300,000 TikTok views.
BMW i3: 29,200 Facebook posts, 311,273 Instagram posts, 209,000 Google searches, and 70,900,000 TikTok views.
BMW i4: 14,700 Facebook posts, 36,256 Instagram posts, 234,000 Google searches, 39,100,000 TikTok views.
The Porsche Taycan is the most hyped electric car on Facebook
According to our research, EV models' popularity varied between different online platforms. On Facebook; here are the top 10 models that users posted about the most:
Porsche Taycan: 40,000 posts
BMW iX: 39,300 posts
BMW i3: 29.200 posts
BMW i7: 25,600 posts
Nissan Ariya: 19,100 posts
Skoda Enya: 19,000 posts
Volkswagen ID.4: 17,000 posts
Hyundai Ioniq 5: 15,900 posts
Kia EV6: 14,700 posts
BMW i4: 14,700 posts
The BMW iX is the most hyped electric car on Instagram
Instagram is the leading photo sharing platform. We gathered data for the top 10 car models that were posted about on Instagram:
BMW iX: 686,557 posts
Porsche Taycan: 484,452 posts
BMW i3: 311,273 posts
Skoda Enya: 240,291 posts
BMW i7: 234,620 posts
Nissan Leaf: 161,231 posts
Nissan Ariya: 136,820 posts
Fiat 500e: 108,688 posts
Genesis GV80: 103,245 posts
Hyundai Ioniq 5: 102,803 posts
The BMW iX is the most hyped electric car on TikTok
TikTok is considered one of the biggest social media platforms that has grown exponentially throughout the years. We measured the number of views on videos that mentioned an electric car model from our list. Here are the top 10 EV models by TikTok views:
BMW iX: 237,300,000 views
Porsche Taycan: 198,000,000 views
Mini Electric: 104,500,000 views
BMW i3: 70,900,000 views
Hyundai Ioniq 5: 53,200,000 views
Nissan Leaf: 48,300,000 views
Kia EV6: 44,000,000 views
Ford Mustang Mach-E: 39,200,000 views
BMW i4: 39,100,000 views
Mercedes-Benz EQC: 37,700,000 views
The Nissan Leaf is the most searched electric car on Google
Google is the world's search engine; it receives billions of searches every day. We collected data for Google search keywords that include our electric car models for one month. Here are the top 10 most searched for EV models:
Nissan Leaf: 576,000 searches
Kia EV6: 562,000 searches
Porsche Taycan: 556,000 searches
Genesis GV80: 501,000 searches
Hyundai Ioniq 5: 469,000 searches
Ford Mustang Mach-E: 378,000 searches
Polestar 2: 320,000 searches
Cadillac Lyriq: 235,000 searches
BMW i4: 234,000 searches
BMW i3: 209,000 searches
To sum up
It's absolutely true that electric cars are one of the hottest trends of the current decade. As well as being a noble idea that can save our plant from harmful emissions, EVs are also one of the very needed innovations after a long state of banality in the automobile market. Tesla is maybe what comes to mind when talking about electric cars, but almost all of the major car manufacturers have set their foot, with more and more electric models being produced from names like BMW, Mercedes, Kia, Hyundai, Nissan, and many others. Along with a pressuring demand for smarter and more personalized cars, electric cars could easily be an industry standard in the future, making it a topic worth careful attention.