While thinking about top-notch all-terrain or UHP all-season tires, Falken probably isn't the first brand that comes to your mind. However, this relatively young tire company is often unfairly excluded from the selection of the best tire manufacturers.
Our team realized this, and we set out on the mission to give you an honest opinion on these tires in this Falken tires review! If you want to get to know more about Falken's history, tire selections, and technologies used in production, keep reading for the details.
History and overview of Falken tires
Falken is one of those brands that might have gone under the grid for many drivers over the past three decades. The company was established in Japan back in 1983, but it quickly entered the US tire market as a new and ambitious brand.
The company was established by Sumitomo Rubber Industries and is now run by Sumitomo Rubber North America Incorporated. However, although it's one of the younger tire brands on the market, Falken already made considerable success.
In 1985, the brand already introduced the Falken Motorsports division and won the Mirage Cup International series three years after. Ever since Falken has managed to claim several endurance cup awards like the N1 Sugu 400km GT-R R32 class race.
The brand didn't stop there with producing competitive tires and even sponsored some teams for Paris-Dakar Rally Championships in 1993. At this point, the mission of the company was clear – producing high-quality performance tires and making them available to everyone. In 1991, the headquarters of the brand was moved to Cucamonga, California in the US.
Key takeaways
Even though the history of Falken as a tire brand isn't as long as one of the brands like Michelin and Continental, it's tough to sum it all up in a few lines. Still, our team gave it best to give you a brief overview of key benefits that come with Falken tires, so let's take a look:
Even wear and longer tread life – For the price range that these tires are in, Falken products come with a rather long-lasting tread. Thanks to technical innovations like the 4D Nano design and adaptive tread pressure, these tires are built to last. The first means Falken digs deep into the treads on a molecular level to boost the tire performance, and therefore reduce uneven wear. The adaptive constant pressure results in even pressure distribution over the tire in all weather conditions.
Puncture sealing technology – Falken is one of the rare tire brands that care for your safety on the road in case of unpredicted punctures. That's why their engineers developed the Core Seal technology with a sealant that leaks into the puncture and prevents the loss of air pressure.
Extensive warranty deals – Warranty packages aren't the bright side of tire brands outside of the premium category, but that's not an issue for Falken. This tire brand gives you a great warranty package including a 5-year mileage warranty. On top of that, you get a materials and workmanship warranty up to the final 2/32 inches!!
Where are Falken tires made?
Falken tires are made in Japan, the US, China, South Africa, and Turkey. Still, most production facilities are found in the homeland of the brand and the US. As for Japan-based facilities, Falken tires are made in the Shirakawa production plant and Izumiotsu plant.
To improve the distribution channels to US-based retailers, Falken also opened 6 production plants in the US, including the largest factory in Buffalo. With the well-developed network of production facilities, Falken aims to distribute tires made entirely in the US to domestic retailers.
Who makes Falken tires?
Falken tires are made in-house, and the brand controls the entire manufacturing process from molecular compound research to performance tests. It's always good to know that the build quality is at the highest level since Falken isn't just some subsidiary of a larger tire brand.
Most tires are still made in Japan, while the US-based production also flourishes for the US market.
Are Falken tires good?
Falken tires are more than just good – they bring great value to the table considering their price level. Still, even though the brand produces most tire types, it's best to choose high-performance tires and SUV tires.
While you might find a good passenger car touring tire, these are not as renowned as the mentioned two categories after which the Falken brand got famous.
Best Continental tires by car type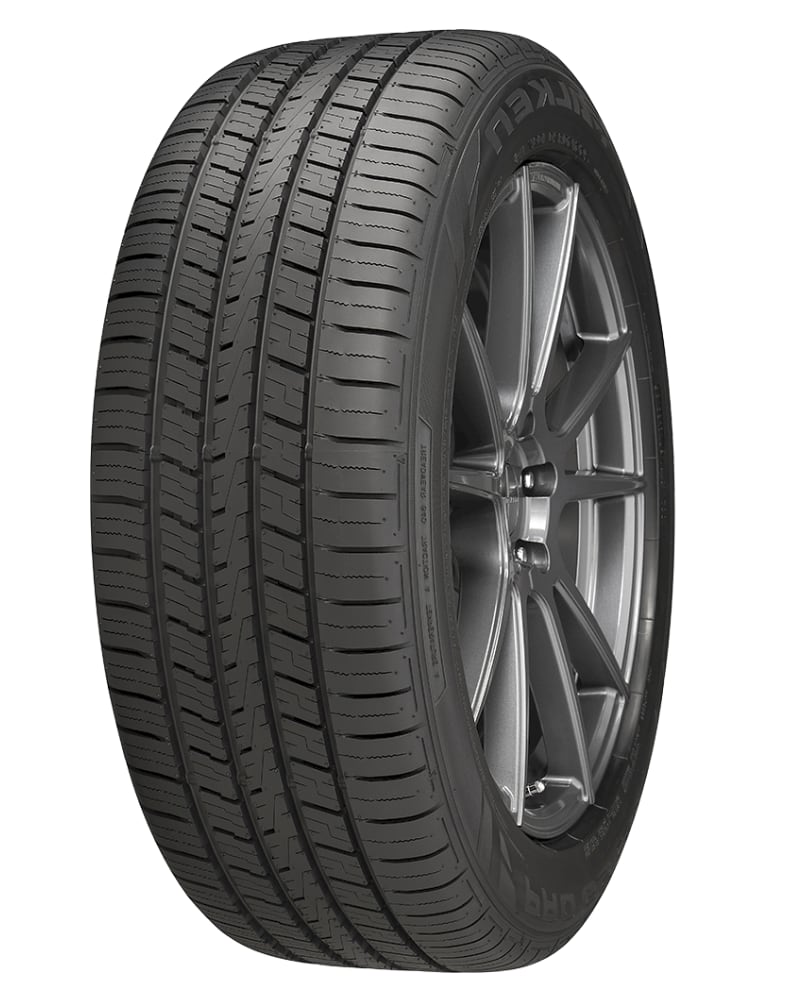 Treadwear
Traction
Temperature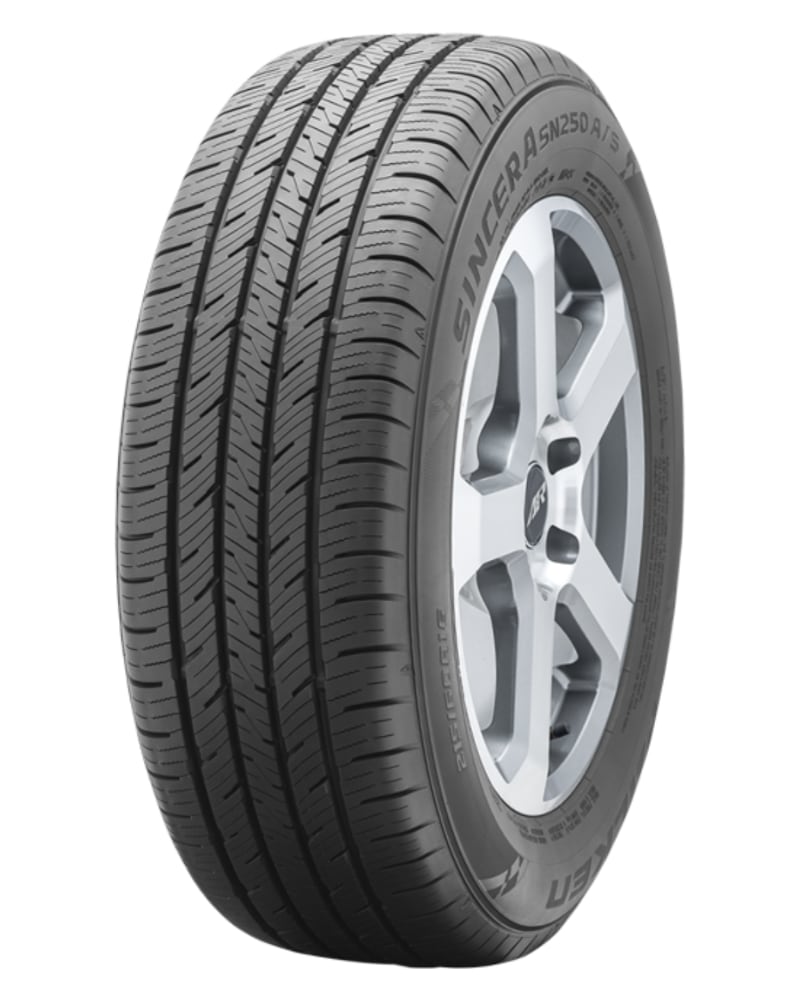 Treadwear
Traction
Temperature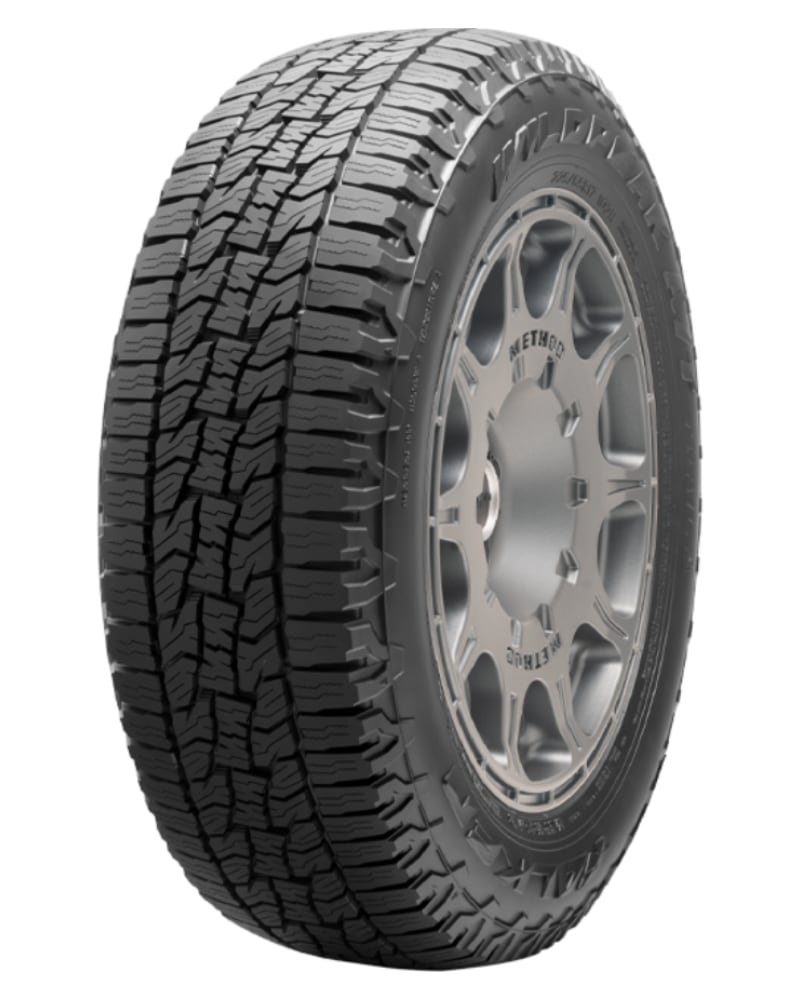 Treadwear
Traction
Temperature
WildPeak A/T3W
Light Truck/SUV Off-Road Tire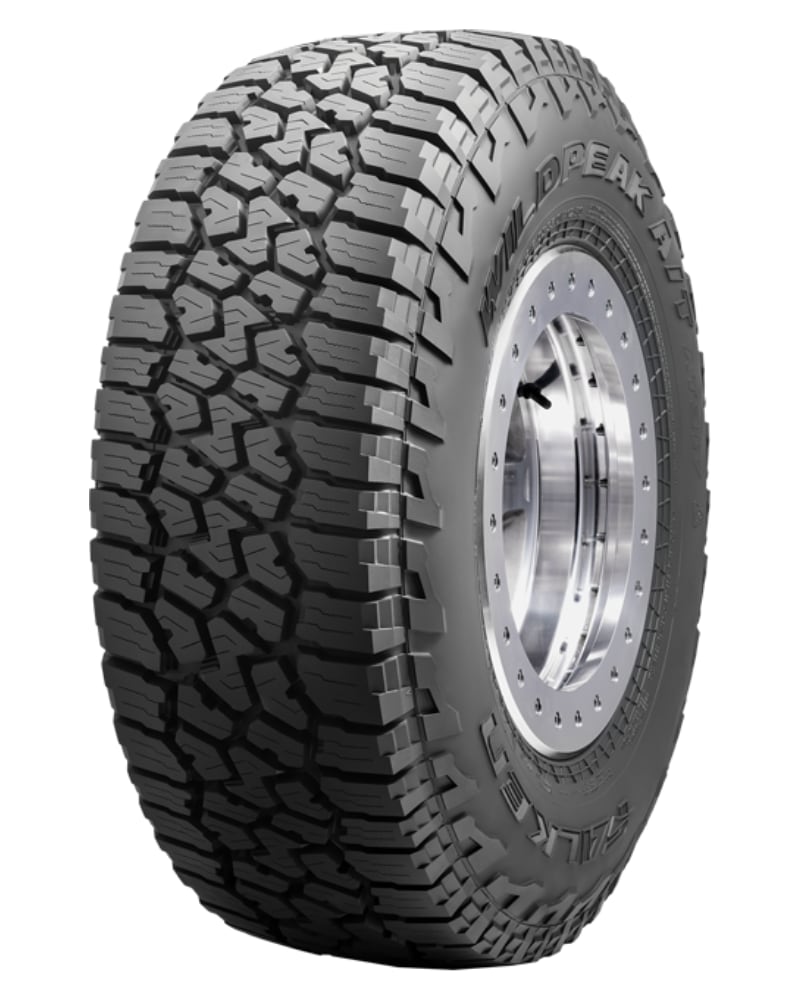 Treadwear
Traction
Temperature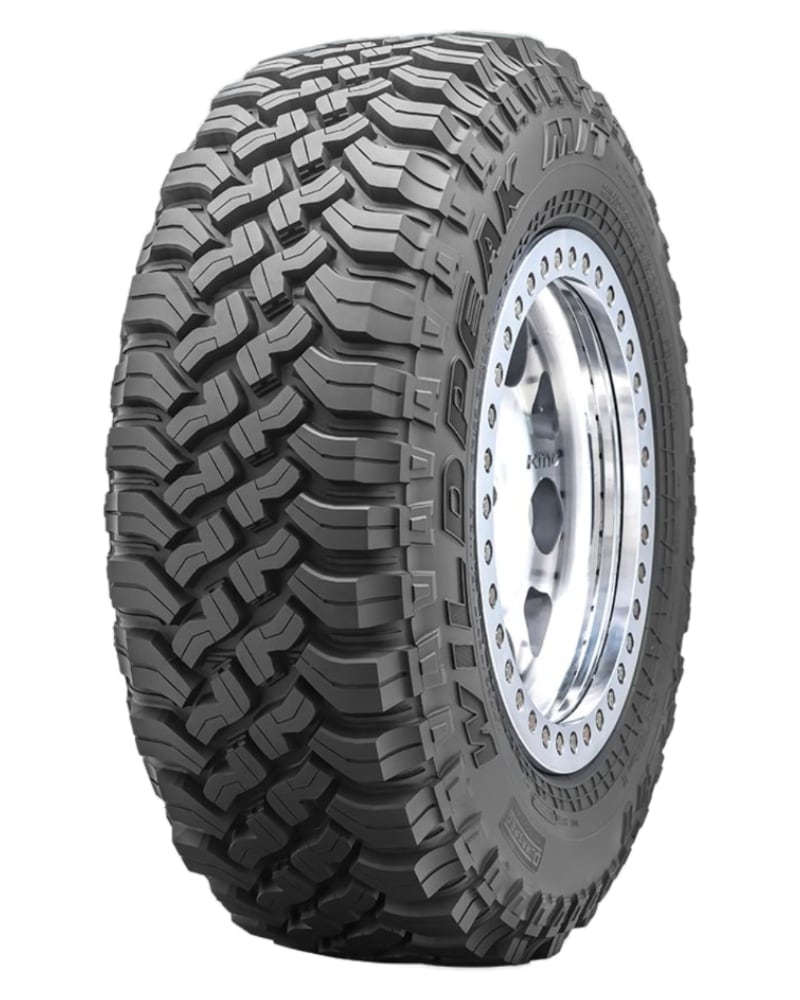 Treadwear
Traction
Temperature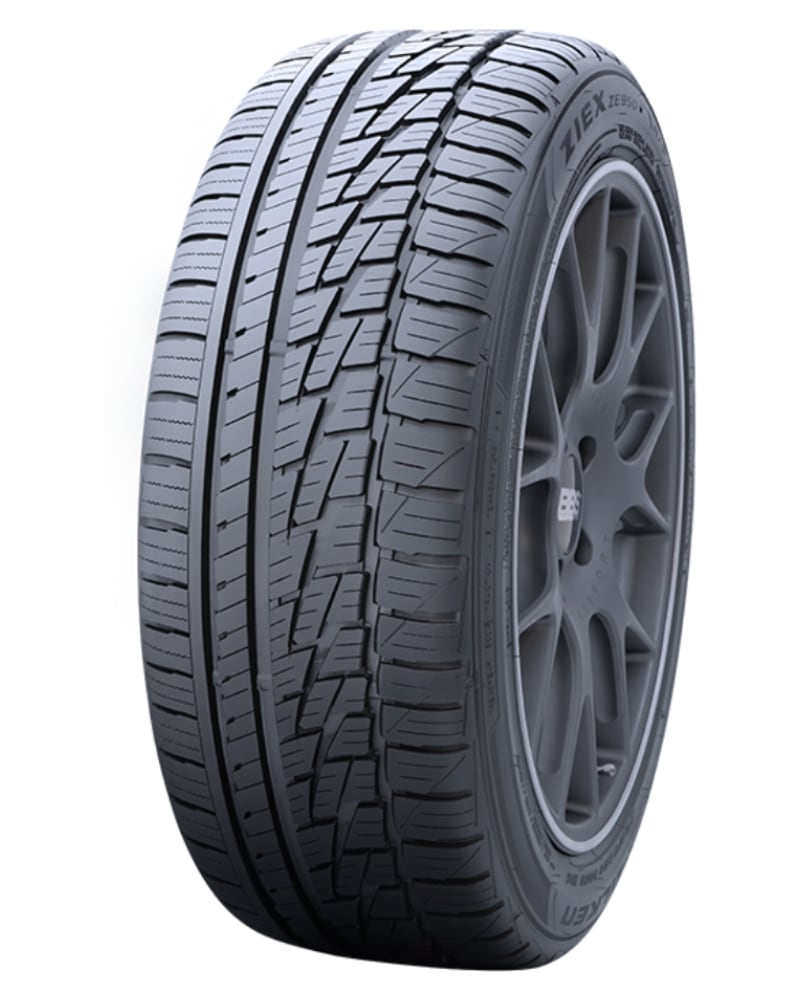 Treadwear
Traction
Temperature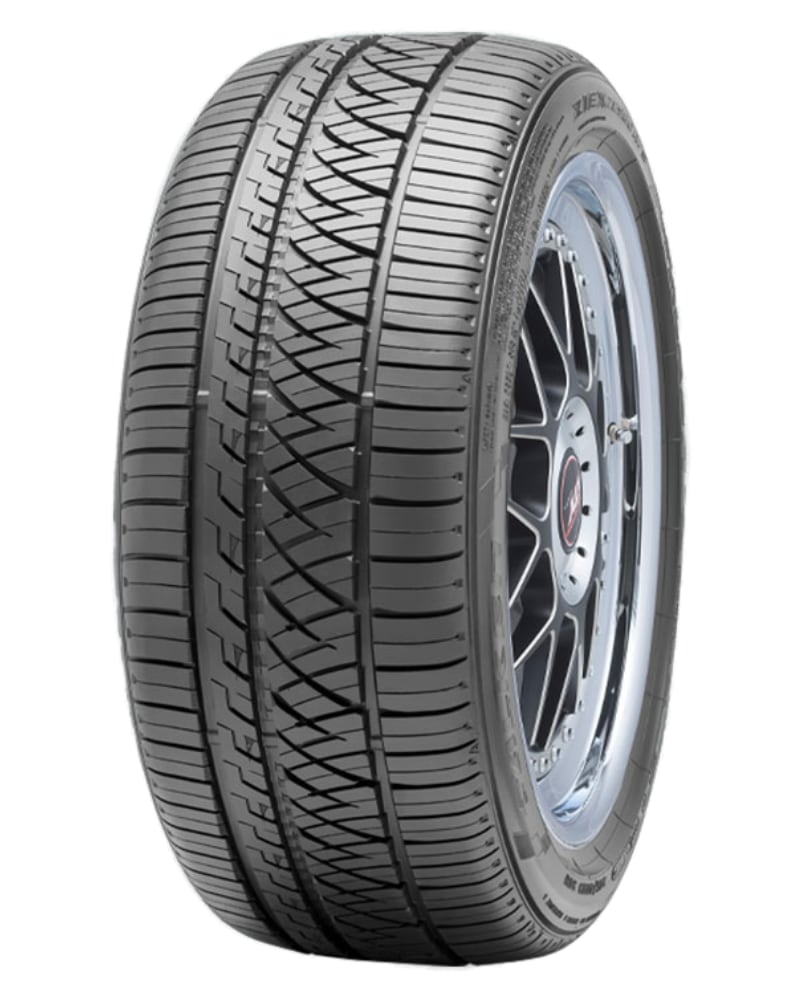 Treadwear
Traction
Temperature
Cost of Falken tires
One of the best things about Falken tires is their affordable price range. According to TireBuyer, Falken tires cost from $50 to $280 per single tire, depending on the tire category, size, and trim. Even so, most of their passenger car all-season touring tires fit in the price range of around $100 per tire.
It's quite a fair price for what you get with these and the standard-size UHP tires like the Azenis FK450 costs around $140. On the other hand, you can expect to pay around $200 for a regular-sized Falken Wildpeak A/T3W tire for your SUV.
Why choose Falken tires?
Surprisingly enough, Falken tires make a rather good choice regardless of your vehicle type. Both SUV drivers and owners of performance coupes and sedans should be pleased by the blend of price, quality, and tread life. Still, here are a few standout reasons why you should opt-in for Falken tires:
Great Value For The Price: Unless you drive a large SUV with a 22″ wheel diameter, you can expect to pay an average price in the range of $140 to $200 for one Falken tire. That being said, the technology we mentioned and long-lasting treads should be enough to persuade you to try these. They do more than just fine considering that you'll save up significantly when compared to premium brands.
Great Traction Performance: Whether you go for a high-performance all-season tire for passenger cars, or an SUV tire, you won't make a mistake. Falken engineers carefully research the tread pattern to provide the best traction performance in all conditions. Even their off-road tires can be driven on highways and wet terrains without any particular change in traction or slipping.
Aggressive Off-Road Tire Tread: The aggressive tire tread on tires like Wildpeak A/T3W and Wildpeak M/T will give you impressive handling off the road. We know how much you love to take your truck or SUV for an off-road detour, and Falkens make a perfect option for the purpose.
Our take
Ultimately, Falken tires can almost compete with premium tire brands like Michelin and Goodyear with UHP and all-terrain models. The brand has also significantly raised the quality of its passenger car tires for everyday use, and the price seems appealing to everyone.
If you don't have pockets deep enough for a tire set of a premium brand, hopefully, our Falken tires review will persuade you to try one of these.
How long do Falken tires last?
Falken tires should last from 40.000 miles to 80,000 miles depending on the model. Some UHP tires will give you up to 3 years of everyday driving with a 45,000 mileage limit while touring tires like the Sincera all-season should last up to 80,000 miles, or six years of driving.
What tire sizes does Falken offer?
Falken offers all the tire sizes ranging from 14″ for standard touring all-season tires, up to 22″ for their off-road and mud-terrain tires.
What brands are comparable with Falken?
Tire brands that can compare with Falken include Hankook, Dunlop, and Cooper. It's a moderate-level brand that produces some tires that are on a much higher level than you would expect.
Are Falken tires the best tires?
Falken tires aren't the best tires out there in terms of quality and performance. However, they do offer one of the best blends of price and quality on the current market, considering their price.