Ford 6.0 L (444 cu in) firing order — what is it?
Engine synchronization through the Ford 6.0L firing order.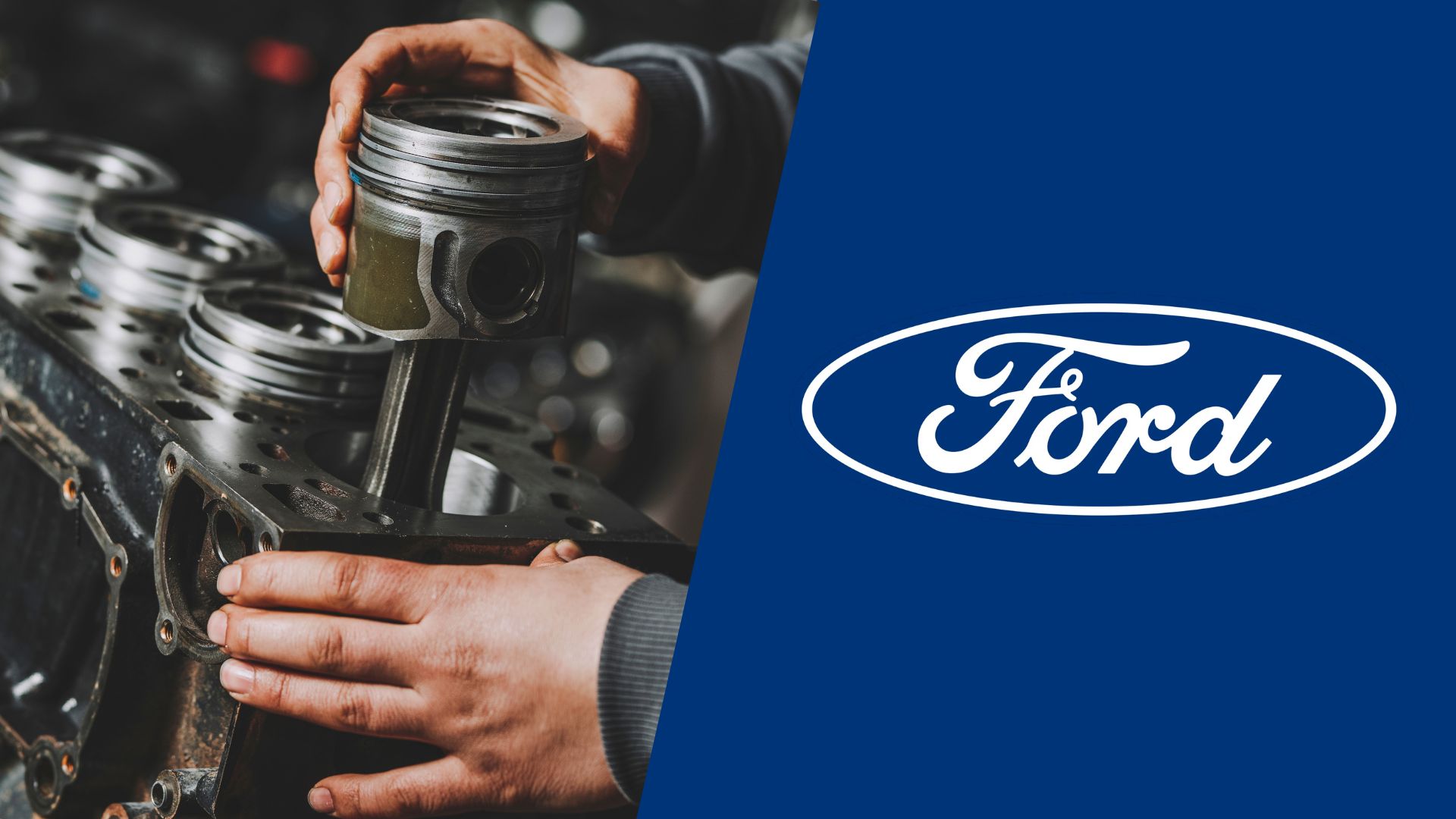 In 2003, Ford was working with Navistar on the development of its first Power Stroke engine, and the result was a 6.0-liter diesel that would change Ford's production history. However, there's been a lot of debate on the Ford 6.0 L (444 cu in) firing order due to a specific cylinder arrangement and firing sequence.
So, our team is here to help you out if you own one of the heavy-duty trucks equipped with this engine. Not only will we shed some light on the real firing order, but we'll also discuss other crucial things like the cylinder numbering scheme, so let's dig into it.
Ford 6.0L Power Stroke firing order
The 6.0-liter was one of Ford's first diesel V8 engines, and it had a fairly different firing cycle than petrol-powered ones. To be precise, the Ford 6.0 L Power Stroke firing order is 1-2-7-3-4-5-6-8 and it's a unique firing order in the world of Ford's engines.
It also has a lot to do with the specific cylinder numbering scheme which has two cylinder banks each containing even and odd cylinders only. Let's take a look at that as well to give you a clear idea of how to approach any tests or repairs.
Ford 6.0 L cylinder diagram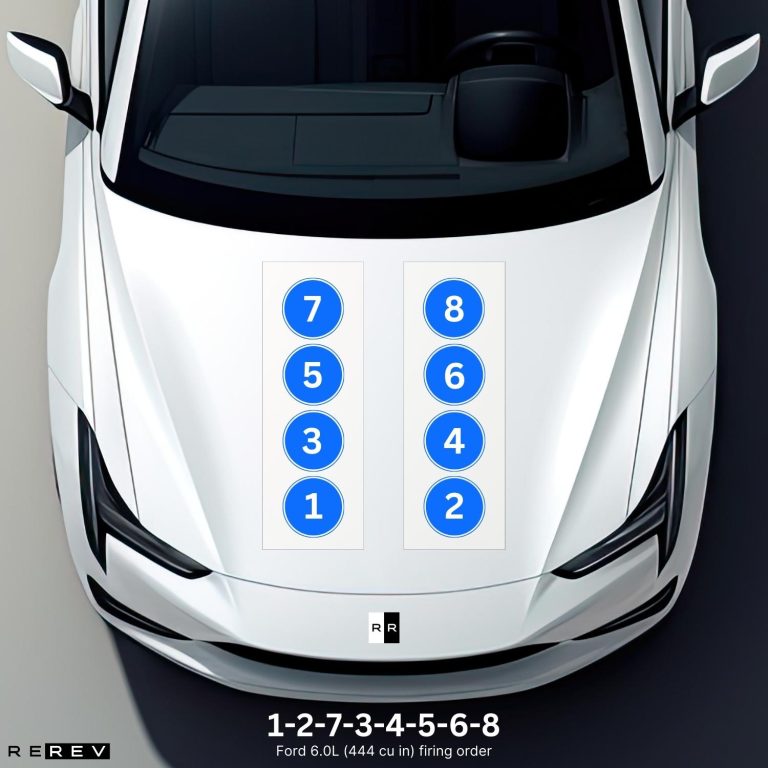 Unlike most petrol-powered V8 engines, Ford uses one cylinder bank with only even cylinder numbers and one with only odd cylinders for this one. So, looking from front to back of the engine, it goes 1, 3, 5, and 7 on the passenger's side, and 2, 4, 6, and 8 on the driver's side.
This causes a unique firing order and also gives the engine a unique side even for a diesel V8. Sadly this one didn't stick around for too long, so it was quickly replaced with a 6.4-liter and 6.7-liter Power Stroke.
Ford 6.0 L vehicle applications
Ever since the engine was introduced, it was only used in Ford's pickup trucks and heavy-duty vehicles. Things remained the same with the upcoming Power Stroke models, but let's take a moment to see which vehicles used this one:
Ford F-250
Ford F-350
Ford F-450
Ford F-750
All these were heavy-duty versions, so the V8 diesel like the 6.0 Power Stroke made a solid option with great fuel efficiency.
Our take
Well, now you know a bit more about the 6.0-liter diesel V8 and why the firing order of this engine is so specific. Aside from making a fun fact, it's also important to know this to properly repair your truck, so we hope that this guide has provided sufficient help for you along that path.