Oldsmobile 7.5L (455 cu in) firing order — what is it?
Unlocking the power of the Oldsmobile 7.5L firing order.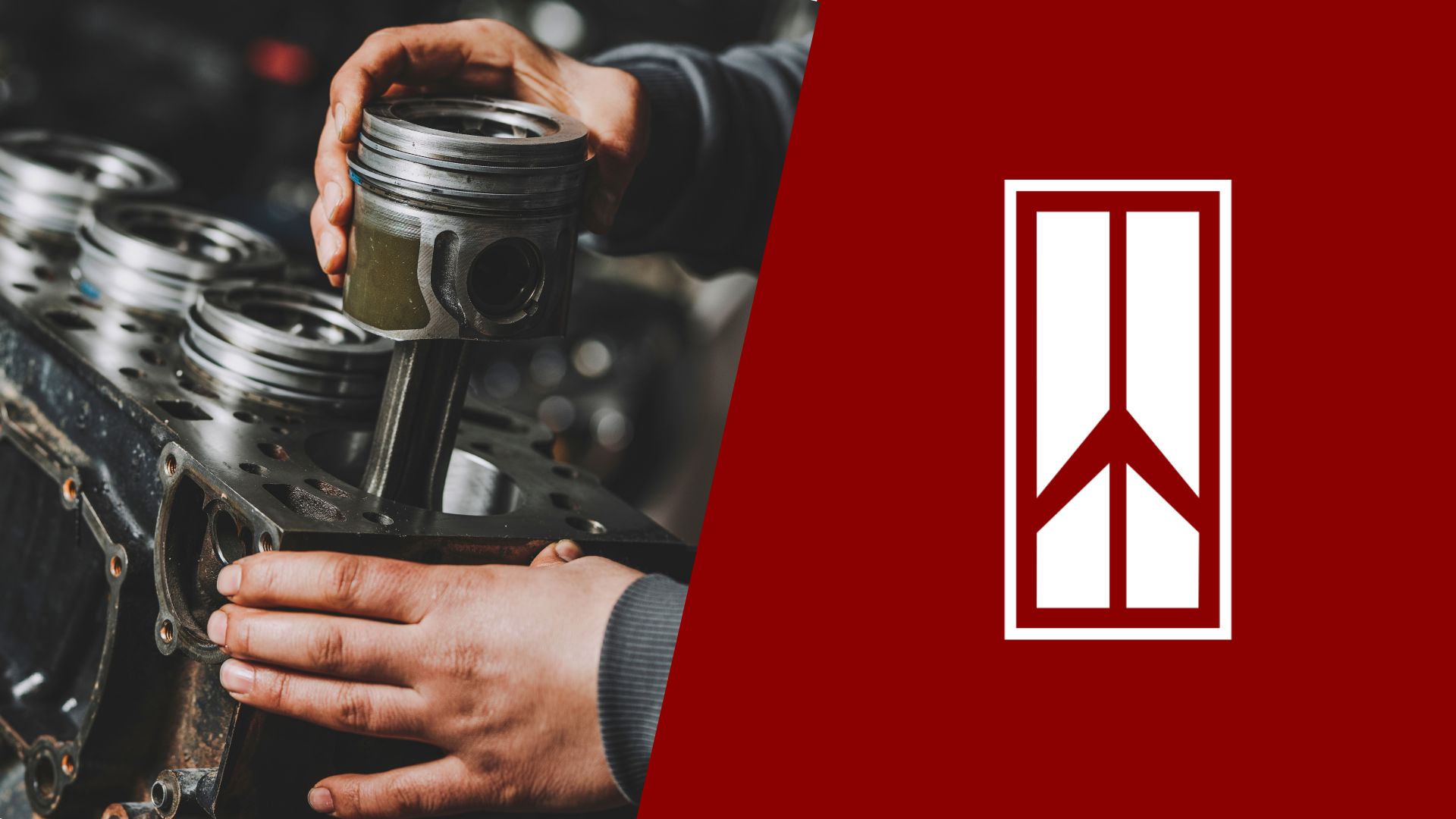 Among classic cars and engines, there's nothing that comes close to Oldsmobile's big-block 7.5-liter engine. It's often used for engine swaps and upgrades even outside of Oldsmobile cars, but the fact is – this engine is now reaching a respectable age.
So, to keep it running as it did back in the 80s, our team has decided to give you a complete Oldsmobile 7.5L (455 cu in) firing order guide. We'll explore the engine's firing sequence and the cylinder numbering scheme so you'll have an easy time checking the engine.
Oldsmobile 7.5L firing order
One thing that makes things much easier when it comes to this engine is that all Oldsmobile big-block V8s have the same firing order. So, the Oldsmobile 7.5L firing order is 1-8-4-3-6-5-7-2 and it's a specific firing pattern only used by Oldsmobile big-block engines.
For that period, the engine was pretty advanced so it has a modern V8 configuration. Besides the firing order, you'll also need to know about the cylinder pattern which we'll discuss in the next section.
Oldsmobile 7.5L cylinder diagram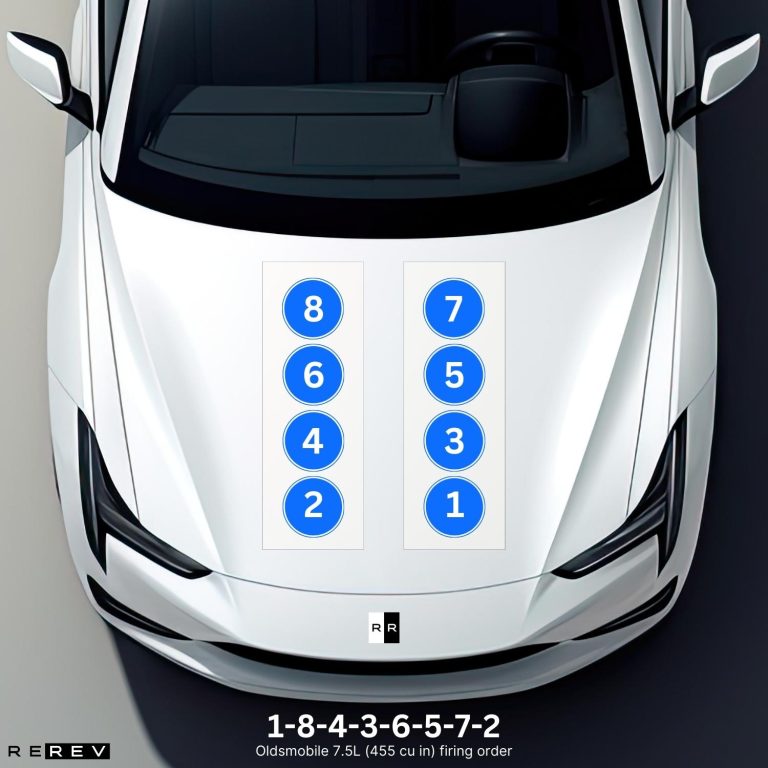 Now that you know the firing order of this engine, the next step is to identify all the cylinders and their positions. Once you do that, it gets easy to apply the firing order, so let's start with the first cylinder. It's located on the driver's side in the right cylinder bank along with cylinders 3, 5, and 7.
The opposite cylinder bank includes cylinders 2, 4, 6, and 8, so it's just as simple as the modern-day big-block V8. So, the first cylinder is on the front end of the engine right above the pulley belts. This at least makes it easy for you to identify each cylinder
Oldsmobile 7.5L vehicle applications
Back in the day, the 7.5-liter V8 was widely used in a variety of Oldsmobile vehicles. So, our team wanted to give you an overview of all the models powered by it for easier firing order application:
Oldsmobile Cutlass
Oldsmobile Vista Cruiser
Oldsmobile Custom Cruiser
Oldsmobile 88
Oldsmobile 98
Oldsmobile Toronado
Oldsmobile Toronado GT
Along with these, the same engine was also used in the GMC Motorhome and all these vehicles use the firing order 1-8-4-3-6-5-7-2.
Our take
Overall, this guide should have helped you with the Oldsmobile 7.5L firing order and cylinder layout. Our team truly hopes that you'll be able to use it to prevent engine misfires and maintain the maximum efficiency of the engine.
Make sure to stick with the cylinder layout of the engine just to make sure you've inspected the cylinders in the exact order in which the cylinders are firing.